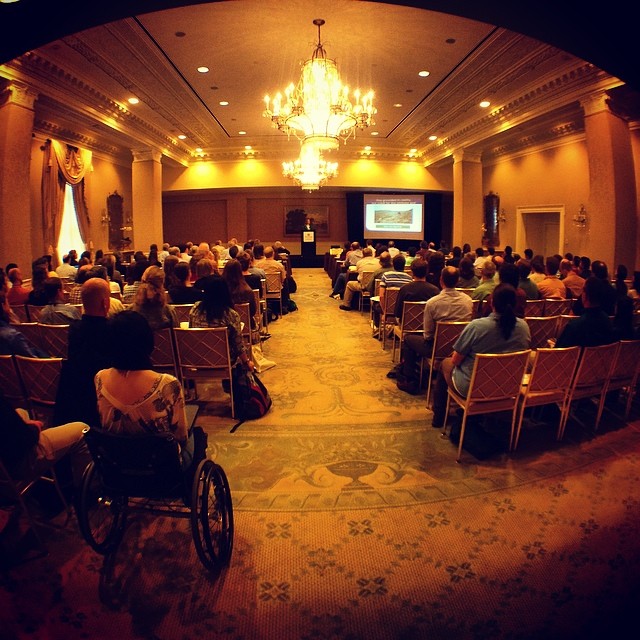 New Orleans, La. played host to Biodiversity Without Boundaries 2014, held April 6-10 at the historic Hotel Monteleone in the heart of the French Quarter.
The event brought together more than 200 scientists, natural resource managers, and corporate and public decision-makers to discuss issues including climate change, land conservation, coastal and marine protection, biodiversity science, and more. The more than 80 interactive workshops, panels, and plenaries, included:
Citizen Science – spanning three days, the presentations and discussions addressed opportunities, challenges, and best practices for designing, implementing, and effectively using citizen science projects for conservation and biodiversity science
Invasive Species – this afternoon symposium featured practitioners on the front lines of invasive species science from across the western hemisphere
Ecosystem Services – a two-day discussion on how to use ecosystem services valuation for restoration efforts
Workshops on Terrestrial Ecology, Botany, Zoology, Coastal and Marine Ecology 
Dr. Jane Lubchenco—one of the world's preeminent marine ecologists and the first woman to lead the National Oceanic and Atmospheric Administration—was bestowed with the 2014 Conservation Award, becoming the fifth person so honored. And our member programs in Colorado, Michigan, and New York each won one of three annual Network Awards.
Other highlights include the map contest, our first photo trap contest, and an inspiring plenary speech by Andrew Bennett, master of "transformational magic." Check out photos on Facebook or Flickr.