Board Bio: Candace Taylor Anderson
---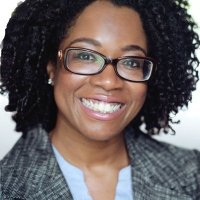 Candace Taylor Anderson is a sustainability professional with almost 15 years of experience working in global markets. As a management consultant, she enjoys combining her professional travel schedule with family trips and has worked in or visited more than 30 countries around the world.
Clients from Global 500 to regional firms call on her engaging work style and professional expertise developed over the years working for major organizations such as, Belk, Bank of America, Barclays Capital, Walmart and The United States Senate Small Business Committee.
CT, as she is known, is an active participant in civic engagement and currently serves on the board of the Catawba Lands Conservancy, NatureServe, Myers Park High School Foundation. CT is a proud alumnus of Howard University and did her graduate studies at The New School. She lives in Charlotte, North Carolina with her family. The last "cool" trip they took was to see the aurora borealis in Iceland in 2017.