Board Bio: Candace Taylor Anderson
---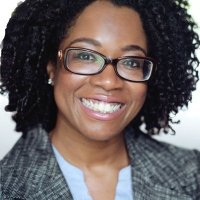 Candace is a sustainability professional who most recently served as Director of Sustainability for Belk, Inc. a privately held department store company with nearly 300 stores across 16 states in the Southeast of the United States.
Candace was previously a management consultant focused on environmental sustainability, retail sales and corporate social responsibility; clients included Barclays Capital in London and The Sustainability Consortium. In 2011, she combined her professional travel schedule with an extended family trip, traveling to 26 countries in 11 months. From 2006 to 2011, she lived in Bentonville, Ark., and served as Director of Strategy and Sustainability with Wal-Mart Stores, Inc.
Other positions held include Real Estate Development Manager for Walmart Realty, Director of Special Projects for the East Midtown Partnership a New York City business improvement district, and co-Founder of Urban Oasis Development, a firm specializing in brownfields development.
Her volunteer professional and civic engagement activities include: Catawba Lands Conservancy (board member), Charlotte Evening Rotary Club (member), NatureServe (board member), Myers Park Foundation (board member), Sustainable Accounting Standards Board (subject matter expert).
Candace is a proud alumnus of Howard University. She lives in Charlotte, North Carolina with her family. The last "cool" trip they took was to the FIFA World Cup in Brazil in July 2014.