Conserving Biodiversity: Practical Guidance About Climate Change Adaptation Approaches in Support of Land-use Planning
---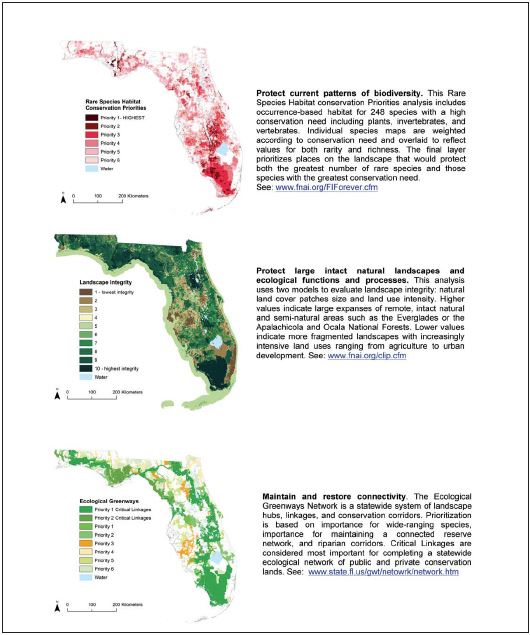 ​Conservation science has offered more than 40 approaches to climate adaptation. But with such a vast array of options, managers face a difficult task in determining if those options are complementary, competing, or even contradictory. This tends toward confusion, debate about appropriate choices, and a muddled context for making decisions. As a result, important steps toward conservation are delayed or avoided altogether because of a perceived risk that any particular action may be misguided. 
This article in Natural Areas Journal stakes that the options can in fact be complementary. Its authors present a Climate Adaptation Framework that lays out a flexible portfolio of six adaptation options that support thoughtful trade-offs about species and ecosystem protection with alternative human land uses such as energy development and siting, and infrastructure development. The framework is the result of deliberations of a consensus-based scientific working group comprised of leaders from federal land management agencies, state fish and wildlife agencies, the private sector, and academia. The framework's guidance has been tested through six pilot projects, two of which are highlighted in this paper. 
Citation
Schmitz OJ, Lawler JJ, Beier P, Groves C, Knight G, Boyce Jr. DA, Bulluck J, Johnston KM, Klein ML, Muller K, Pierce DJ, Singleton WR, Strittholt JR, Theobald DM, Trombulak ST and Trainor A. (2015) Conserving Biodiversity: Practical Guidance About Climate Change Adaptation Approaches in Support of Land-use Planning. Natural Areas Journal, 35(1): 190-203.