Tools for Landscape-Level Assessment and Planning
---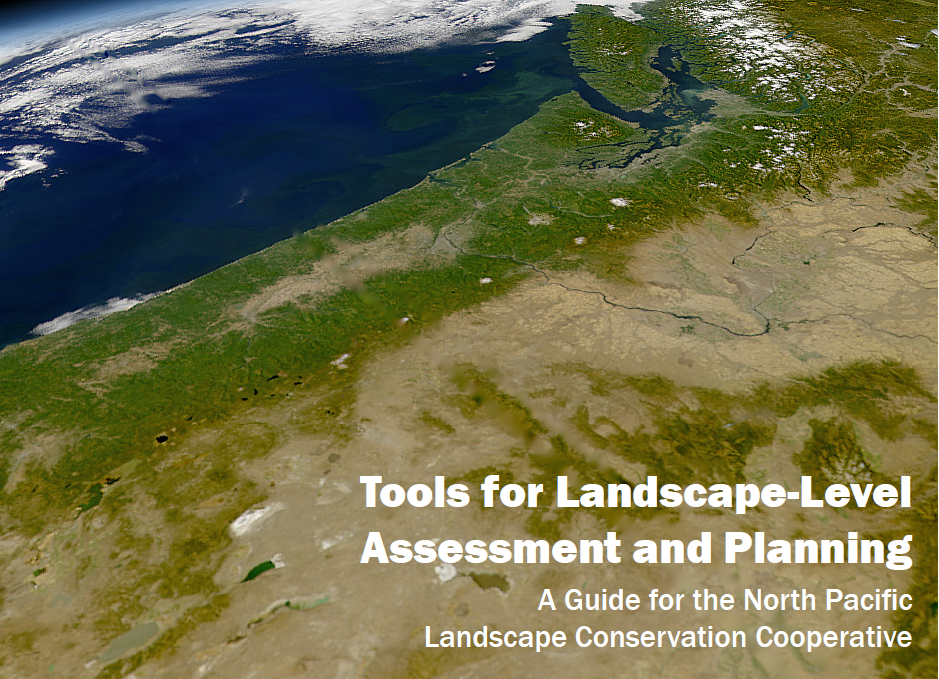 While some practitioners have the perception that not enough tools exist, or that the "right" tools don't exist, others have difficulty knowing even what tools exist.
This guide, created with the support of the U.S. Fish and Wildlife Service, describes the tools available for supporting landscape-level assessment and planning in the face of climate change. A recent comprehensive assessment of the challenges, needs, and opportunities for advancing landscape-scale conservation for the North Pacific Landscape Conservation Cooperative (NPLCC) identified decision-support systems and tools as the dominant need. This guide was developed primarily for natural resource managers, land-use planners, and others working within the NPLCC; however, many of the tools—as well as the lessons learned and helpful hints—will apply beyond that region's boundary. 
Nearly 200 tools and web resources are included in the guide, 11 of which we examine in depth. The guide also contains four case studies.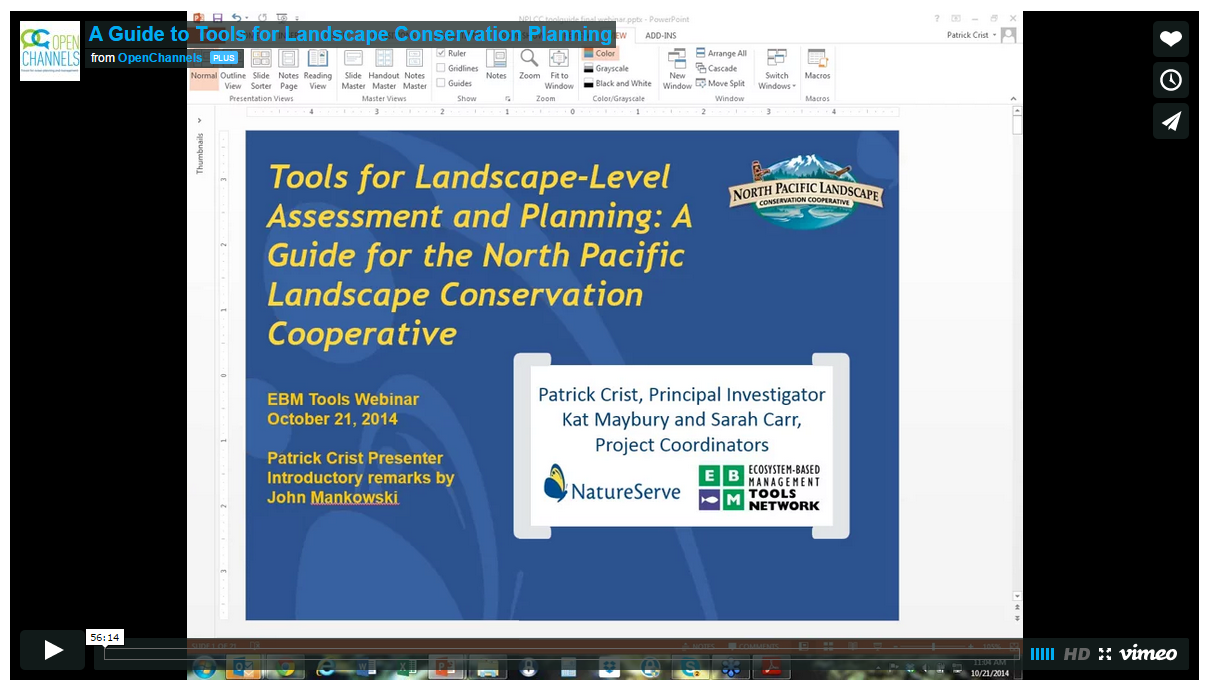 Citation
Crist P, Maybury K, Carr S and Hak J. 2014. Tools for Landscape-Level Assessment and Planning: A Guide for the North Pacific Landscape Conservation Cooperative. Arlington, VA: NatureServe.