Core Methodology Training 2018
---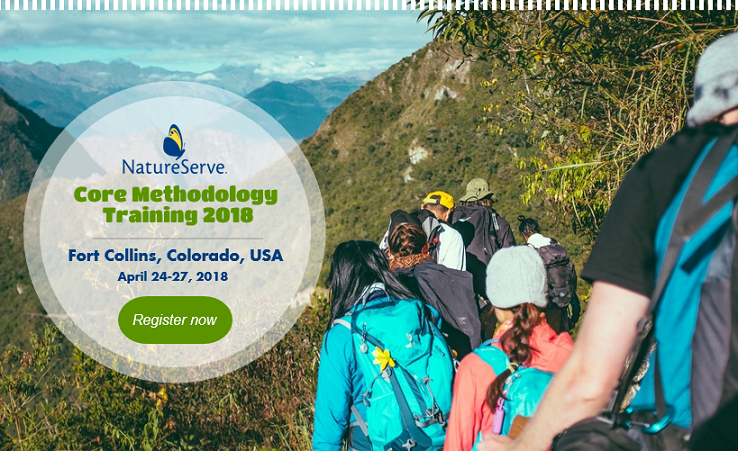 Core Methodology Training, or CMT, is a hands-on introduction to standards, methods, and tools that are "core" to the success of the NatureServe Network. The training supports the consistent use of these standards and methods, and facilitates a sense of camaraderie across the Network. It also provides a forum for discussion of how well our methodologies are working locally, supporting their ongoing evolution.
View NatureServe's Core Standards and Methods documents.
CMT includes three days of training (April 24-26), and will cover the following topics and activities.
Overview of the NatureServe Network
Summary of how the NatureServe Network is guiding conservation decision-making
Beyond Core Methods: How the Network is integrating maps, observation data, and modeling
NatureServe Network's challenges and opportunities in biodiversity conservation
Interactive overview of the NatureServe Network Methodology
Field trip to Coyote Ridge to collect data and focus on information important for creating accurate data
Biotics mapping exercises
Element Occurrence (EO) status assessment (EO Ranking) exercises
Element Conservation Status Ranking (Global and Subnational Ranking) exercises using the Rank Calculator
Opportunities to get to know NatureServe staff and other members of the Network 
Optional sessions available on Friday, April 27. The three optional sessions below will be held simultaneously from 9am-1pm. 
• Biotics Optional Training: Trainees will be polled prior to the training to identify Biotics-related training needs. By default, hands-on training on SQL (queries, inserts, updates) and bulk uploading in Biotics 5 will be covered, but this will be adjusted according to trainee poll responses. The training will be a hands-on training led by Whitney Weber and Jill Handwerk. 
• Ecology Program Optional Training: An overview of the Ecology program at NatureServe will be provided, and, based on input from trainees ahead of time, a discussion of identified topics will be faciliated. Pat Comer (NatureServe Chief Ecologist), will lead this session.
• Species Science Program Optional Training: A brief summary of tools and communication avenues available to network botanists and zoologists will be provided followed by discussion of trainees' questions and conundrums submitted prior to the session. Jeremy Siemers (CNHP Zoology Team Leader & Zoologist) will be facilitating the group from Fort Collins with Bruce Young (NatureServe Director of Species Science) on the phone from his office in Costa Rica.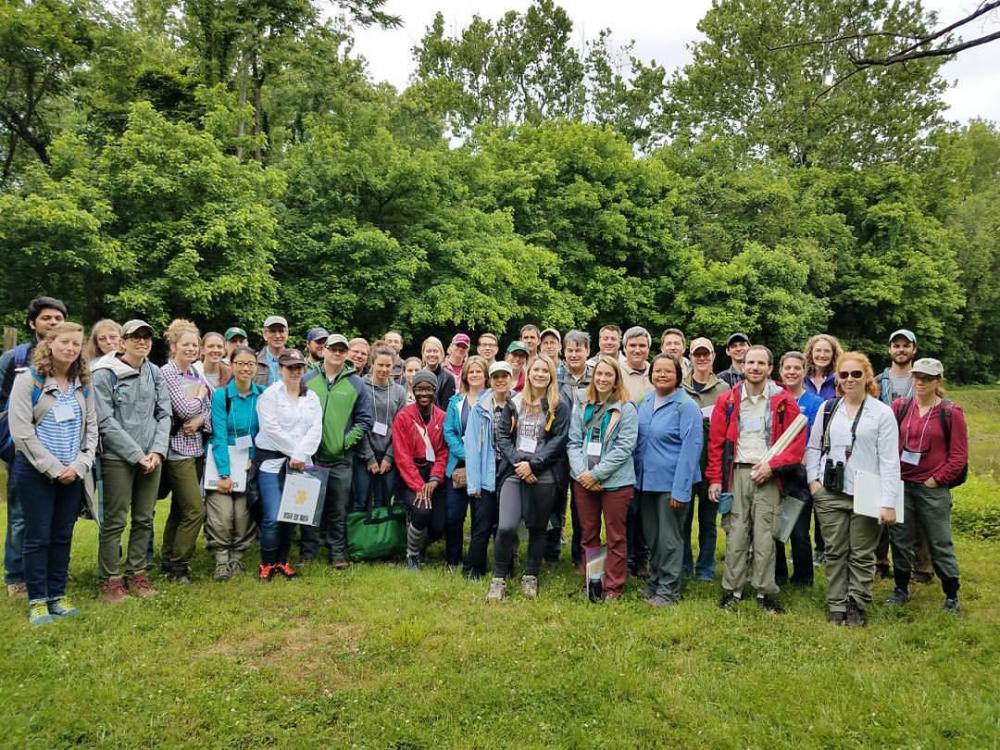 Should I Attend?
We recommend attending CMT if you are a recent addition to the NatureServe Network, have never taken methodology training before, took methodology training more than five years ago, or are a partner organization working with the NatureServe Network and want to learn more about the core methods that are being used. Since NatureServe methodologies are always evolving, and the training has evolved to be more hand-on and interactive, most NatureServe Network staff, members, and partners will benefit from attending this training.
How much does it cost?
$1,000 for NatureServe members and staff
$1,300 for non-members
Optional Friday session (9am-noon) can be selected for an additional $160. There are three options for the Friday sessions: 1) additional Biotics training including Query Builder & SQL, Bulk Upload, and/or other topics of interest, 2) Ecology Program discussion, or 3) Species Science Program discussion.
This fee includes training materials, field trip expenses, and lunch on Day 2 of the training. No other travel expenses are included.
Logistics
Dates: April 24-27, 2018 (9am-5pm mountain time on Tuesday-Thursday, and an optional 1/2 day session will be offered from 9am-noon mountain time on Friday, see details above.)
Location: Lory Student Center, Colorado State University, Fort Collins, Colorado
Air/Ground Travel: Fly into Denver International Airport (DIA), and use Green Ride or Super Shuttle to get from DIA to CSU. If driving, email Shara Howie for parking information.
Hotel: A block of rooms are reserved at Best Western University Inn. A discounted rate of $84/night + taxes is available until March 26, 2018. Call the hotel at (970) 484-2984 or toll free at (888) 484-2984 and identify yourself with NatureServe CMT Training to get the discounted rate. To make reservations online, please copy and paste the link below into your browser and make reservations accordingly.  https://www.bestwestern.com/en_US/book/hotel-rooms.06040.html?groupId=A6...
Trainers:
From NatureServe: Don Faber-Langendoen (Lead CMT Trainer & Senior Ecologist, Northeastern North America), Whitney Weber (Product Support Manager), and Shara Howie (CMT Coordinator & Program Manager).
From the Colorado Natural Heritage Program: Jill Handwerk (Botany Team Leader & Botanist), David Anderson (Director & Chief Scientist), and Jeremy Siemers (Zoology Team Leader & Zoologist).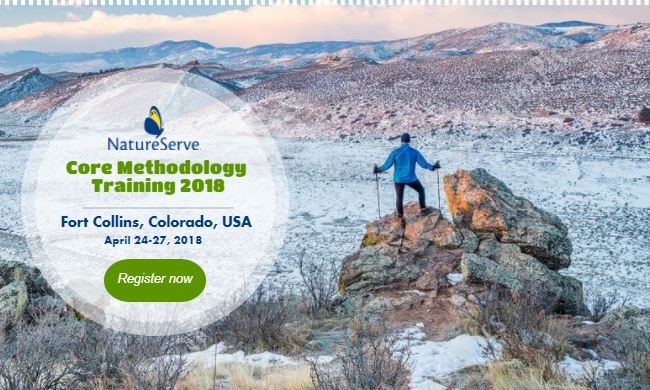 Click here to view the agenda!
Please contact Shara Howie at shara_howie@natureserve.org, 703.797.4811 if you have any questions.
I really enjoyed the training! It gave me a sense of why I chose this job and a bigger picture of the NatureServe community and how it benefits species and habitat conservation. I think everyone in this field should attend the training at least once so they can appreciate and understand the standardized, science-based methodology that NatureServe offers to programs on an international scale.
-Stephanie Shelton, Texas Parks and Wildlife Department.