Core Methodology Training 2018
---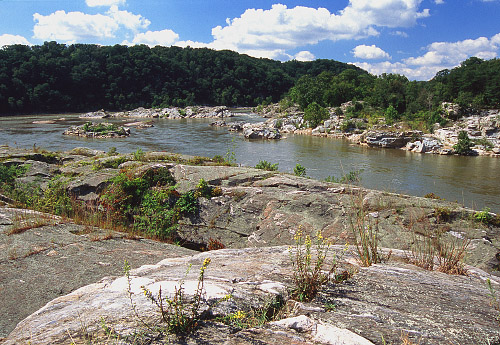 Core Methodology Training, or CMT, is a hands-on introduction to standards, methods, and tools that are "core" to the success of the NatureServe Network. The training supports the consistent use of these standards and methods, and facilitates a sense of camaraderie across the Network. It also provides a forum for discussion of how well our methodologies are working locally, supporting their ongoing evolution.
View NatureServe's Core Standards and Methods documents.
CMT Includes:
Webinars (each about one hour long)
Introduction to NatureServe
Introduction to Spatial Methodology
Introduction to Ecology Program
Introduction to Species Science Program
Three Days of In-Person Training
Data collection, assessment, and monitoring exercises done in the field.
Species and ecosystem mapping and status assessment (EO and Element Ranking) exercises using Biotics 5 and the Rank Calculator.
Interactive session on how NatureServe Network information is currently being used at different scales to guide conservation decision-making.
Presentation on challenges and opportunities in biodiversity conservation.
Should I Attend?
We recommend attending CMT if you are a recent addition to the NatureServe Network, have never taken methodology training before, took methodology training more than five years ago, or are a partner organization working with the NatureServe Network and want to learn more about the core methods that are being used. Since NatureServe methodologies are always evolving and the training has evolved to be more hand-on and interactive, most NatureServe Network staff, members, and partners will benefit from attending this training.
How much does it cost?
$1000 for NatureServe members and staff
$1,300 for non-members
This fee includes training materials, and lunch and dinner on day one of the training. No other transportation related expenses are included. 
Logistics
Dates: April 24-27, 2018 (CMT will be held from 9am-5pm on Tuesday-Thursday, and wrap up at noon on Friday)
Location: Colorado State University, Fort Collins, Colorado
Trainers: From NatureServe trainers include: Don Faber-Langendoen (lead trainer), Whitney Weber, and Shara Howie. From the Colorado Natural Heritage Program trainers include: Jill Handwerk, David Anderson, and Jeremy Siemers.
Cost: Members: $1000 | Non-members: $1,300
Please contact Shara Howie at shara_howie@natureserve.org, 703.797.4811 if you have any questions.
I really enjoyed the training! It gave me a sense of why I chose this job and a bigger picture of the NatureServe community and how it benefits species and habitat conservation. I think everyone in this field should attend the training at least once so they can appreciate and understand the standardized, science-based methodology that NatureServe offers to programs on an international scale.
-Stephanie Shelton, Texas Parks and Wildlife Department.