The most knowledgeable biodiversity experts and field biologists in the Western Hemisphere comprise NatureServe and its member programs. The shared mission of these 1,000 conservation professionals: To provide the scientific basis for effective conservation action.
With expertise in botany, zoology, ecology, and conservation biology, we are a leading source for information about the status of at-risk species and threatened ecosystems throughout the United States, nearly all of Canada, and much of Latin America. 
The infographic below offers a look at the what, where, and how of our essential work. For a sense of the who and the why, watch these testimonials from some of our most ardent supporters. And read about our 40-year history here.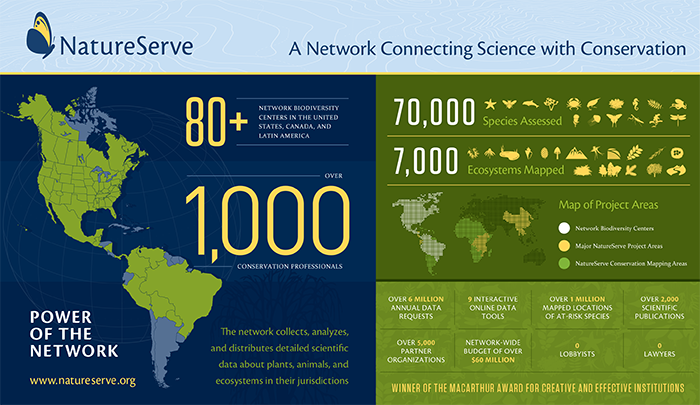 Interviews
To speak with one of our experts—or for more information about what we do and how we work—please contact:
Erin Chen
Chief Development & Engagement Officer
703-908-1831
Downloads