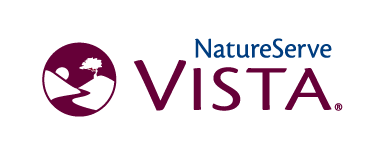 Current Version: Vista 3.2
Fill out the following form, and we will send you an email with a link to download Vista.
If you have a NatureServe website account, please make sure you log in first. If you need to create a website account, click here. It's free!
NatureServe Vista is now being offered free of license fees for unlimited use. Please complete the form below making sure to include a valid email address. A valid email address allows us to provide you with important software updates and announcements for Vista.
 
Please make sure you understand the usage agreement and meet the operating requirements prior to installation.
 
The Vista software and license you are downloading is intended for a single user so we ask that you do not copy or distribute the files received (other than for backup purposes). If you need additional copies for other users, simply return to this registration site and complete another form for each user who wishes to download a copy. Thank you for your cooperation.