Council Bio - Jim Geringer
---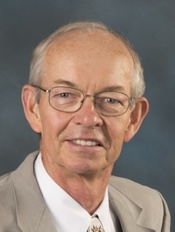 The Honorable Jim Geringer is the Director of Policy and Public Sector Strategies at the Environmental Systems Research Institute (ESRI), working with senior elected and corporate officials on how to use technology more effectively. He provides expert lectures on conservation issues, renewable energy, climate change, health care, health data standards, alternative energy, education policy, natural resources, homeland security, web-based infrastructure, e-government planning, and sustainability of earth's resources.
Prior to joining ESRI, Jim served two terms as the Governor of Wyoming from 1995 to 2003, including service as the Chair of the Western Governors' Association and the Education Commission of the States where he improved education through standards, accountability, and technology; modernized economic planning to extensively include technology; changed how natural resource worked together; and implemented strategic planning tied to performance based budgeting. His work as Governor built on six years of experience each in the Wyoming House and Senate (1983 to 1994), with chairmanships in Appropriations, Judiciary, and Management Audit. His government service followed a career that included full-time farming (1980 to 1994) and NASA/Air Force work on unmanned space programs, including the Global Positioning Satellite System, the Mars Viking Lander, the Peacekeeper missile system, and disaster recovery.
Jim and his wife Sherri have five children and ten grandchildren. He holds a B.S. in Mechanical Engineering from Kansas State University, and is a veteran of the reserves and the U.S. Air Force. Current memberships include Mapping Sciences Committee under the National Academy of Sciences National Research Council; Western Interstate Energy Board; Alliance for Earth Observation; National Governors Association Alliance for eHealth; Association of Governing Boards for higher education; Chair of the Board of Trustees, Western Governors University; the Board of Governors of the Park City Center for Public Policy; and, co-chair of the Policy Consensus Initiative.