NatureServe Strategic Plan
---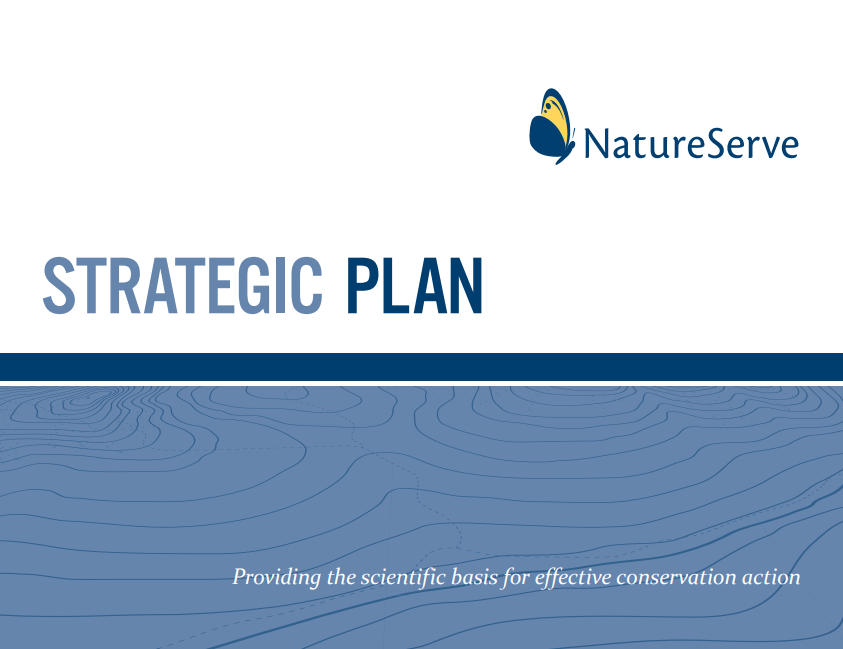 ​This plan uses a results-chain framework drawn from the realm of conservation planning and identifies our target results and outcomes, key activities for achieving them, and metrics for tracking our implementation of the plan. This approach also led us to organize the results of the plan across four themes:
The science that supports all our work
The effectiveness of our network
The proactive analysis and communication of large-scale biodiversity trends
The client-focused services we provide
Citation
NatureServe. 2012. Strategic Plan 2012-2016. 28pp. Arlington, Va.