Biodiversity Without Boundaries 2020
---
**Due to the recent developments with the Coronavirus,NatureServe has made the decision to follow CDC guidelines to cancel all large gatherings, and thus we are postponing the Biodiversity Without Boundaries conference. **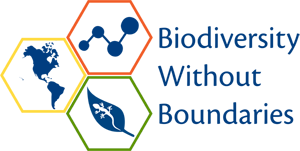 Join us for three days of learning, collaborating, and building connections with the nation's top conservation professionals, expert scientists, and leaders in industry. Biodiversity Without Boundaries 2020
will take place in Richmond, Virginia, during the days of April 19-22. The conference will consist of presentations by leading biodiversity experts and change-
makers, informative workshops, networking opportunities, and local field trips to explore native natural beauty.
Why Should I Attend?
Connect your work to overarching global conservation issues
Develop meaningful relationships across the network
Learn about new methods and techniques that help your organization
Share your work to help other network members and partners
Collaborate with others working on similar projects
Develop new business relationships
Read about previous BWB Conferences.
Schedule of Events
Sunday, April 19
Monday, April 20
Tuesday, April 21
Wednesday, April 22

Field Tours
Opening Plenary
Welcome Reception & Poster Session

Conference Sessions
Keynote Speaker
Evening Reception

Conference Sessions
Closing Plenary
Awards Luncheon
NatureServe Network Meetings
Click here to see the draft agenda.
NatureServe seeks submissions to the agenda for the Biodiversity Without Boundaries 2020 Conference. To learn more about how to submit, please visit the Call for Papers page.
Registration Information
Registration opens on October 1, 2019. Early registration ends on March 13, 2020, and late registration ends April 10, 2020. There is no on-site registration or registration after April 10, 2020.
Registration Rates:
 
Early Registration
(10/1/2019 - 3/13/2020)
Late Registration
(3/13/2020 - 4/10/2020)
Registration Type
Full
One-day
Full
One-day
Network Member Program
$550
$300
$625
$350
Members-Leadership Level
$495
$270
$575
$325
General
$650
$350
$700
$400
Full Registration Includes:

Access to all conference sessions and exhibits April 20-22, 2020
Monday Welcome Reception
Breakfast Tuesday and Wednesday
Awards Luncheon Wednesday
All Coffee Breaks

One-day Registration Includes:

Access to conference sessions and exhibits on day registered
Breakfast on day registered
Coffee breaks on day registered
Monday Welcome Reception OR Wednesday Awards Luncheon
Field Tours
For more detailed information on the field tours, please view the draft agenda. Field tours are an additional $20 cost, which you can pay for through online registration.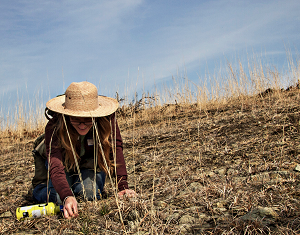 Trip 1.  Longleaf Pine Restoration at Chub Sandhill State Natural Area Preserve and Pine Savanna/Red-cockaded Woodpecker Habitat Management at The Nature Conservancy's Piney Grove Preserve. Over the last two decades DCR's Natural Heritage Program and The Nature Conservancy have worked together to acquire, protect and manage thousands of acres in southeast VA to restore fire-maintained pine savannas and enhance habitat for rare species including the federally-listed Red-cockaded Woodpecker. This trip will highlight efforts in Virginia to bring longleaf pine and associated fire-adapted species back to the Commonwealth during the last 20 years. Note: This tour is limited to 30 people. Register to reserve your spot.
Trip 2.  Hiking Tour of the Natural Communities at Crow's Nest State Natural Area Preserve. One of Virginia's greatest conservation success stories, Crow's Nest became a state natural area preserve in 2008. Rich in biodiversity, natural beauty and historical significance, Crow's Nest is a crown jewel among Virginia's natural areas occupying a long peninsula between two tidal creeks, Potomac and Accokeek. Steep, deep ravines and expansive freshwater tidal marshes contribute to the preserve's dramatic topography. Note: This tour is limited to 30 people. Register to reserve your spot.
Trip 3.  Tidal Wetlands of Accokeek Creek – Paddling the Crow's Nest Water Trail. Enjoy the tour of Crow's Nest State Natural Area Preserve, one of Virginia's greatest conservation success stories, from the Accokeek Creek on this paddling trip. Note: this tour is limited to 20 people. Register to reserve your spot.
Trip 4. A Subsurface Glimpse of Virginia's Natural and Cultural History. Cave Hill, only recently protected via partnership between the Cave Conservancy of the Virginias and Virginia's Natural Heritage Program, offers a unique opportunity to enter a relatively easy access cave just two hours from Richmond.  Cave Hill is part of the same system as Virginia's oldest show cave, Grand Caverns.  Inside the cave, a variety of underground species may be seen, including the federally endangered Madison Cave Isopod.  Many historic figures' signatures can also be seen on the cave walls, including that of the first U.S. President, George Washington. Note: This tour is limited to 25 people. Register to reserve your spot.
Logistics
We have a room block reserved at the Marriott Richmond with a group rate of $144/night for a single or double. Book your room now!
Sponsorship Opportunities
Show your support of NatureServe, the Network, and biodiversity by sponsoring the conference! You can see the sponsorship packages below:
Sponsors
| | | |
| --- | --- | --- |
| | | |
| | | |
| | | |