VIDEO: Inspiration Through 'The Power of Wow'
---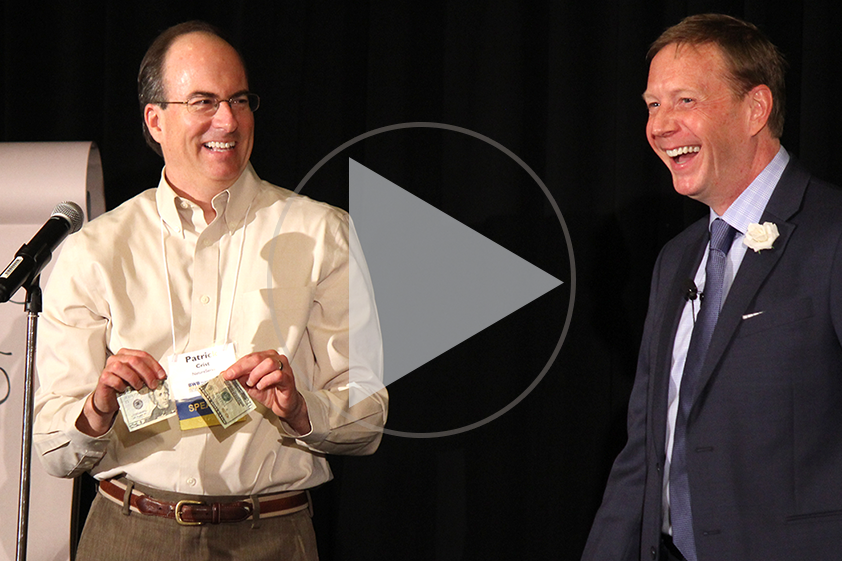 A glass of milk vanished. A bowling ball appeared as if from thin air and landed with a startling thud. Newspapers and money were ripped to shreds or set ablaze and made to reappear, unscathed.
The plenary speaker at Biodiversity Without Boundaries 2014 brought a dash of flair that filled the audience with a deep sense of wonder and transformation—a message that called on the NatureServe network to reimagine and reinvigorate our day-to-day work in ways both large and small.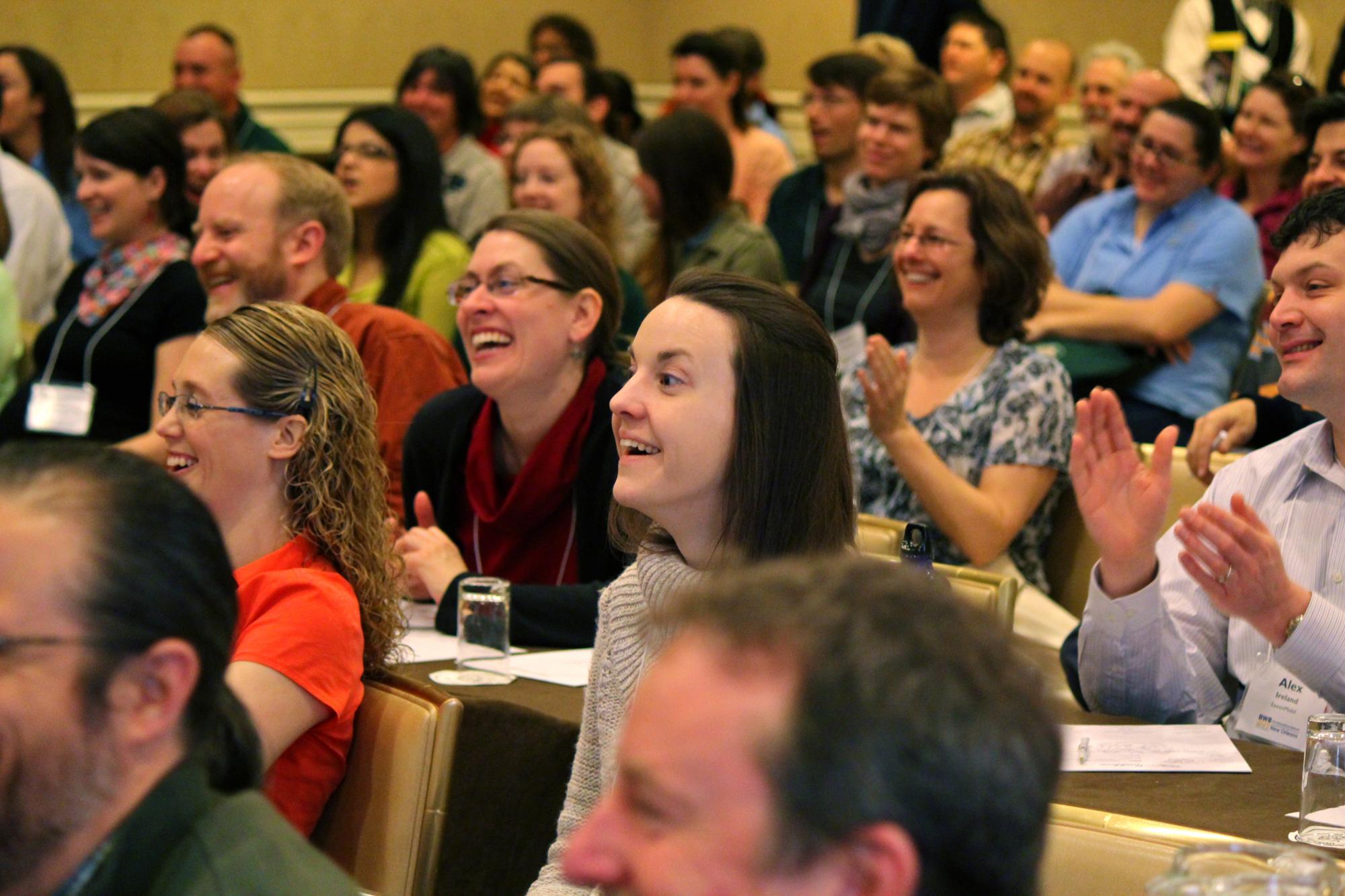 Andrew Bennett's brand of "transformational magic" was both dazzling and inspirational—a message flush with lessons in personal loss, leadership, and innovation. But above all, Bennett stoked "the power of wow."
"That's what leadership is about, too. It's about helping people see possibilities, and that it's possible to make the impossible possible," he said. "Another word for it in my mind is hope—giving people hope. Not just empty Pollyanna, but a sense of hope that's based on your competence and a belief in possibilities. That's the power of wow. So the question here for NatureServe is: How can you be stewards of possibilities for our country?"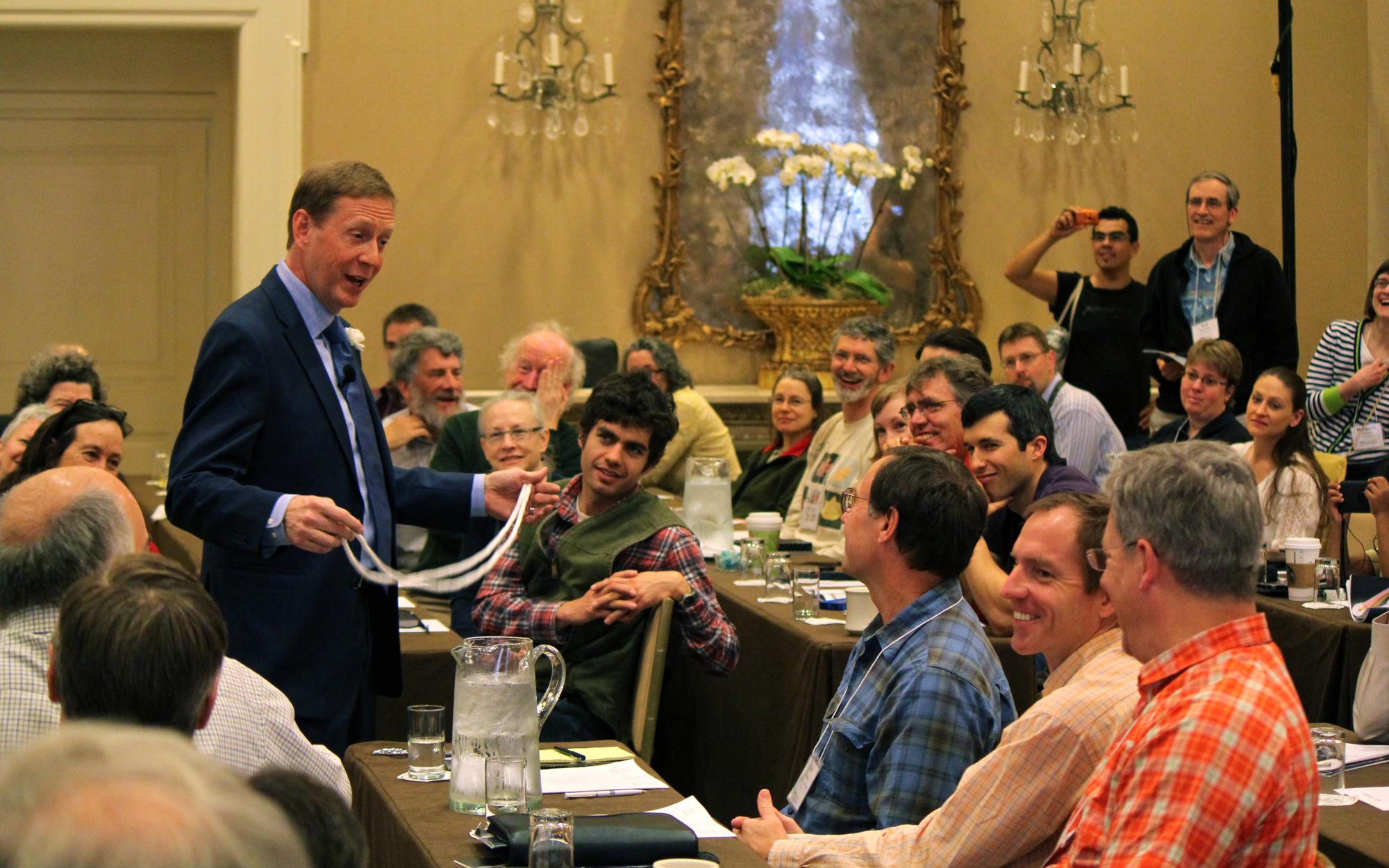 Bennett, a member of The Magic Circle, gave his inspiring performance on the third morning of BWB 2014, using his mastery of magic and illusion to urge attendees to imagine creative new ways to unlock the power of the NatureServe network. 
"What is it about our work that really makes a difference?" he said. "For you, that should be easy—although, what I find is that no matter what business you're in, you get so wrapped up in the day-to-day that you forget, 'Wow, this is what my work is really all about.' So I encourage you to remember the impact that you have and how important your work is."
It's a message he has delivered to public and private institutions that include the likes of AT&T, the Department of Defense, and Sun Microsystems—organizations that he said thrive because of a commitment to a clearly defined vision.
"A vision requires nurturing. It's not just something you put on your website, you put on posters or wallet cards," he said. "It's something that needs to be alive; it needs to be nurtured."