2017 Conservation Award Winner John L. Riley
---
FOR IMMEDIATE RELEASE | 
April 4, 2017
 John Riley Award Acceptance and Plenary session at Biodiversity Without Boundaries 2017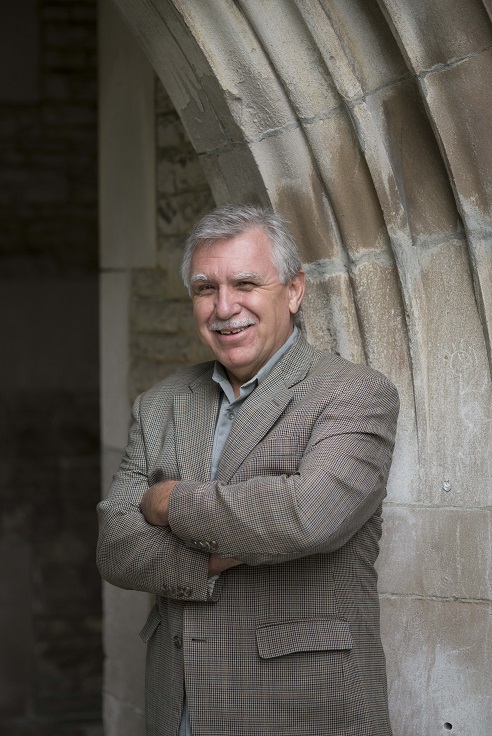 NatureServe Announces John L. Riley as 2017 Conservation Award Recipient
ARLINGTON, VA— Every year, The NatureServe Conservation Award recognizes a change maker, who has significantly increased the public profile of biodiversity conservation. The recipient is recognized as a role model in their use of biodiversity information in informing decisions, and inspiring others to take action towards conserving the species and habitats most in need. This year, John L. Riley, conservationist and author, has been selected as the NatureServe 2017 Conservation Award recipient. Previous award recipients include influential ecologist José Sarukhán of Mexico, marine biologist and former Administrator of NOAA, Jane Lubchenco, conservation scientist Walt Reid, and Pulitzer Prize-winning naturalist Edward O. Wilson.
As a multiple award-winning author and conservation professional, Riley currently serves as the science advisor emeritus at the Nature Conservancy of Canada. He has had careers as a botanist, geologist, and ecologist, and he co-founded the Oak Ridges Moraine Foundation and Greenbelt Foundation, as well as the Partnership for Public Lands, in which he led a campaign that added six million acres of protected areas across Ontario. In addition, Riley has written many books on varied ecological studies ranging from the flora of Ontario and the Hudson Bay Lowland, to the Niagara Escarpment and the Georgian Bay World Biosphere Reserves. He has won the Ontario Historical Society Fred Landon Award for best history book in the past three years.
Learning of his selection as the 2017 Conservation Award winner, Riley notes, "Our age of discovery of nature had barely begun when the supercharged pursuit of our own species' biology put it all at risk. Nature needed new allies, who could marshal the best of our new technologies to re-interpret nature as evidence, and thus document nature's estate, its geography, and its jeopardy. This is what NatureServe has done, building a now irreplaceable institution of conservation professionals who speak nature's new language of reason, evidence, and urgency."
President and CEO of the Nature Conservancy of Canada, John Lounds, says "The Nature Conservancy of Canada is thrilled to see John Riley acknowledged for his distinguished career.  As our Chief Science Officer and National Director, John has led our science and stewardship program across the country and has been a mentor to so many professionals. He has informed public discussions on environmental change in Canada, most notably in Great Lakes country, and his contributions as an author, ecologist, geologist, and botanist have made a lasting impact on conservation and Canada's natural heritage".
Gregory Miller, Ph.D., President and CEO of NatureServe, states, "We are pleased to honor John Riley for his outsized impact on advancing public understanding and appreciation of biodiversity conservation. A great partner to NatureServe Canada, he led the Nature Conservancy of Canada's approach to systemic, evidence-based conservation at scale. Riley's recent award-winning book, The Once and Future Great Lakes Country: An Ecological History, illustrates his ability to bring conservation to a broad audience." Riley will be given the 2017 Conservation Award at the upcoming Biodiversity without Boundaries Conference, taking place April 9 – 13, 2017 in Ottawa, Canada. For more information about the NatureServe Conservation Award, visit our NatureServe Awards site.    
About the Nature Conservancy of Canada
The Nature Conservancy of Canada is the nation's leading land conservation organization, working to protect our most important natural areas and the species they sustain. Since 1962, NCC and its partners have helped to protect more than 1.1 million hectares (2.8 million acres), coast to coast with more than 74,000 hectares (184,000 acres) in Ontario. Website:  www.natureconservancy.ca
About NatureServe and NatureServe Canada
NatureServe is a non-profit biodiversity conservation organization comprised of 86 Network Programs encompassing more than 800 biodiversity scientists who discover, innovate, and conserve over 70,000 species and 7,000 habitats that are at-risk of extinction in the Western Hemisphere. The NatureServe Network collects accurate, real-time data about imperiled species and entire ecosystems, transforms the data into knowledge products and visualizations, and provides meaning through expert analyses to guide decision-making, implement action, and enhance conservation outcomes. NatureServe steadily keeps its finger on the pulse of the planet, to ensure the preservation of species and natural communities whose futures depend on conservation action. Visit the NatureServe website.
NatureServe Canada functions as a network of provincial and territorial Conservation Data Centres (CDCs) to develop, manage, and distribute authoritative information critical to the conservation of Canada's biodiversity. Data held by NatureServe Canada are widely used by federal and provincial agencies, private industry, researchers and conservation organizations to improve the management, use and conservation of biological resources in Canada. NatureServe Canada also represents Canadian CDCs within the broader international network of similar centres throughout the western hemisphere known as NatureServe. By operating as a network, NatureServe, NatureServe Canada and the CDCs are able to provide consistent and high-quality ecological information and services at a geographic scale beyond the jurisdiction of individual members. Visit the NatureServe Canada website.
Media Contact:
Todd Parks, NatureServe
Telephone: 703-908-1850
Email: todd_parks@natureserve.org