Andrew Harcombe Honored as 2017 NatureServe Alumni Award Recipient
---
Andrew Harcombe Honored as 2017 NatureServe Alumni Award Recipient  on Vimeo.
FOR IMMEDIATE RELEASE
April 9, 2017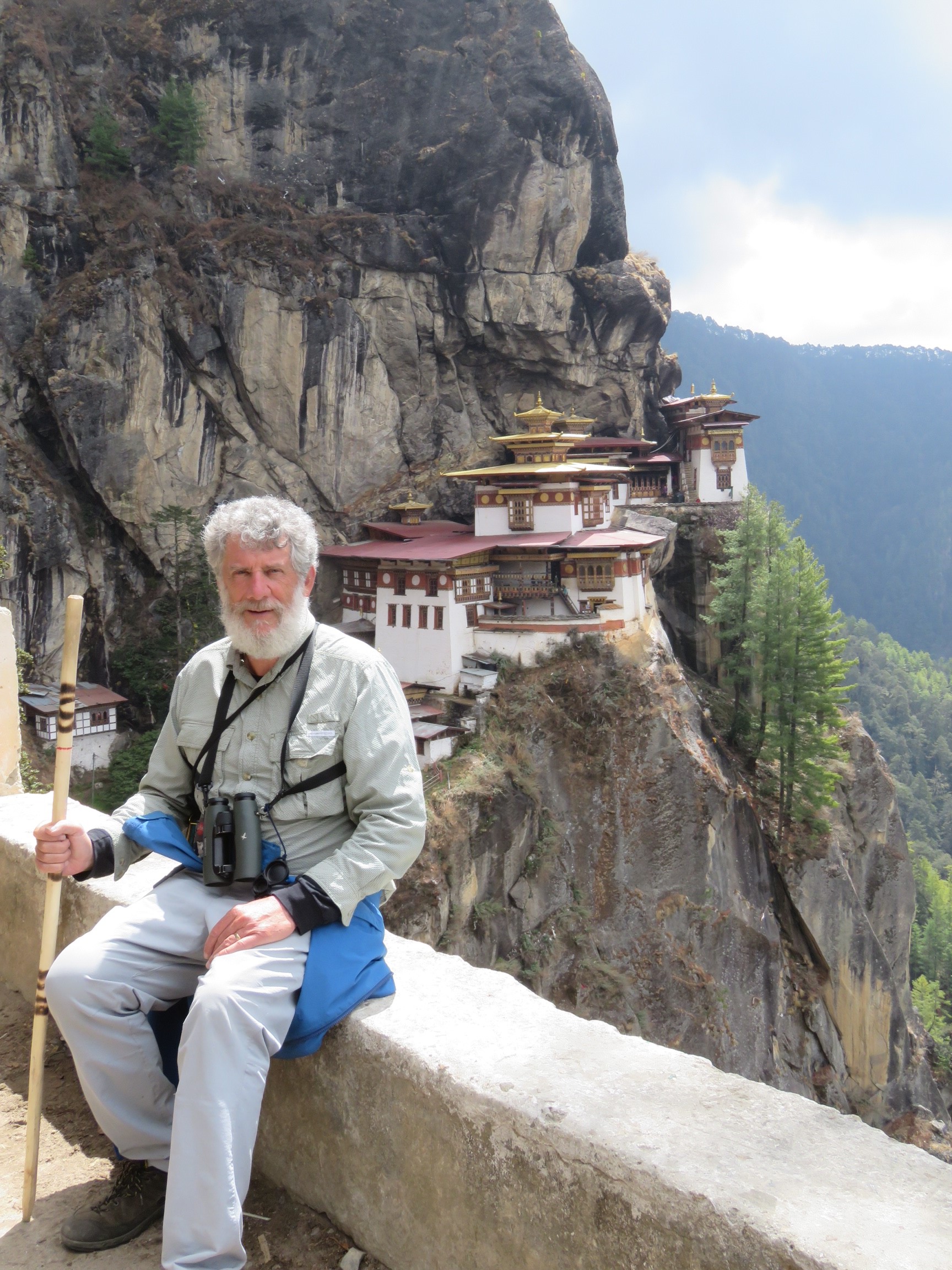 ARLINGTON, VA— The NatureServe Alumni Award celebrates the impact an individual has contributed to NatureServe's activities through their responsive volunteerism, excellent leadership, and consistent conservation action. Their achievements benefit not only their organization, but span across the region in which they reside. This year, NatureServe honors Andrew Harcombe as the 2017 Alumni Award in Excellence in Leadership category. Winners of this award, in previous years, include Jorge Brenner from The Nature Conservancy in 2016, Dennis Albert from Oregon State University in 2015, and 2014's winner, Shane Ford of British Columbia Ministry of Forests, Lands and Natural Resource Operations.
Harcombe was the first Coordinator of the British Columbia Conservation Data Centre (BC CDC) and it was through his leadership, more than 25 years ago, that this program came into existence. He began the initial planning for the BC CDC in 1990, and thereafter, completed Natural Heritage Training in July of that year. Also, he worked with The Nature Conservancy (TNC), Nature Conservancy of Canada, and The Nature Trust of British Columbia to collaboratively establish the BC CDC. Ever since the first four staff members were hired in January 1991, the program has never looked back. Harcombe diligently worked and creatively acquired resources to grow the capacity of the BC CDC whose staff, at one time, numbered close to 20.
 
Eric Lofroth, Harcombe's nominator, notes, "He has always been a very strong advocate for the value of the network and the utility of the data and information that it gathers, creates, and manages. Harcombe served as the Canadian representative for the start-up phase of the Association of Biodiversity Information (ABI). Also, he was first the Canadian CDC representative and was the second Board of Directors chair of NatureServe (after Tom Breden). He continued to bring his experience and expertise to the board after his retirement from the BC CDC as a Canadian Director-at-large."
Upon learning of his nomination and selection as winner of the 2017 NatureServe Lifetime Achievement Award, Harcombe states, "I take great pride in my long association with NatureServe and Conservation Data Centres. While on the NatureServe Board, I tried hard to promote and support Canadian programs and biodiversity information across the entire network. I am humbled to be recognized with this honor, and thank staff and board members with whom I have had the pleasure of working together." Gregory Miller, Ph.D., President and CEO of NatureServe, comments, "Andrew's [Harcombe] work over the years has been instrumental in the creation of both the British Columbia and Atlantic Canada Conservation Data Centres, and he has had a strong role in helping to guide NatureServe as an organization. As the British Columbia representative of NatureServe Canada for many years, Harcombe has, without a doubt, proven that he is an influential conservation leader and role model for us all." Harcombe will be given the 2017 NatureServe Alumni Award on April 10, 2017 at the ongoing Biodiversity without Boundaries Conference, taking place in Ottawa, Canada. For more information about the NatureServe Conservation Award, visit our NatureServe Awards site.   
About NatureServe
 NatureServe is a non-profit biodiversity conservation organization comprised of 86 Network Programs encompassing more than 800 biodiversity scientists who discover, innovate, and conserve over 70,000 species and 7,000 habitats that are at-risk of extinction in the Western Hemisphere. The NatureServe Network collects accurate, real-time data about imperiled species and entire ecosystems, transforms the data into knowledge products and visualizations, and provides meaning through expert analyses to guide decision-making, implement action, and enhance conservation outcomes. NatureServe steadily keeps its finger on the pulse of the planet, to ensure the preservation of species and natural communities whose futures depend on conservation action. Website: www.natureserve.org  
Contact:
Todd Parks, NatureServe
Office: 703-908-1850
Email: todd_parks@natureserve.org