Biodiversity Indicators Partnership Dashboard
Biodiversity Indicators Partnership launches a new platform for visualizing biodiversity indicators
---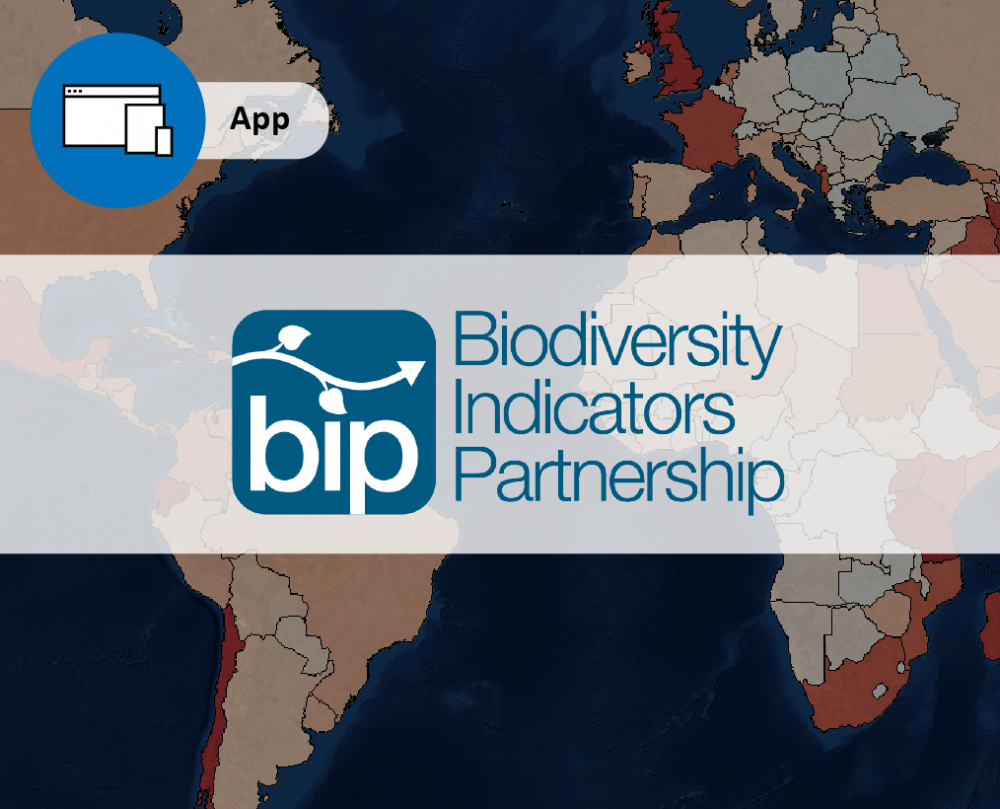 The Biodiversity Indicators Partnership (BIP), together with NatureServe and UNEP-WCMC, have launched a visual, online platform to aid governments to make evidence-based decisions regarding biodiversity. The BIP Dashboard brings together the strength of the indicators brought together under the BIP, of which UNEP-WCMC is Secretariat, with NatureServe's strengths in information technology and data visualisation to measure and visualise progress towards global, regional and national targets.
The new BIP Dashboard is an interactive, user-designed tool that brings together visual representations of such vital datasets as the Red List Index, the Biodiversity Habitat Index, and the Ecological Footprint. Indicators brought together under the BIP play a key role in measuring progress to achieving the Aichi Biodiversity Targets of the Strategic Plan for Biodiversity 2011-2020 as well as supporting other intergovernmental process such as the Intergovernmental Science-Policy Platform on Biodiversity and Ecosystem Services and the Sustainable Development Goals.
The tool is also structured to provide country-level dashboards, regional comparisons and exploration of indicators via an interactive map for any part of the world, allowing users to download visualisations of indicator trends at multiple spatial scales and use them for national reporting.
Anna Chenery, Coordinator of the BIP Secretariat, commented: "While the BIP has always been an authoritative collective of indicators and biodiversity data, we wanted to increase its functionality to make it as user-friendly as possible. The new interactive, visual representations such as scalable maps and downloadable graphs of time series data provide another avenue through which to interpret indicator trends."
Mike Gill of NatureServe added: "The BIP Dashboard will greatly increase accessibility to many of the best indicators for tracking key trends in biodiversity. The platform will streamline national and regional reporting processes by allowing flexible access to a diversity of indicators."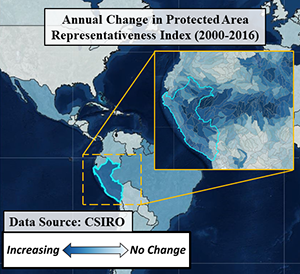 Mrs. Chenery added: "The recently updated BIP Dashboard comes at a particularly fortuitous time – many countries are currently seeking indicators for their sixth national reports to the Convention on Biological Diversity, due at the close of 2018, and this dashboard can allow both governments and contributing scientists to more efficiently demonstrate biodiversity trends."
"We will be adding even more indicators to the BIP Dashboard in the coming months, so do keep an eye out."
The Dashboard is available through the BIP website.