Gary R. Knight honored with the 2017 NatureServe Lifetime Achievement Award
---
FOR IMMEDIATE RELEASE
April 9, 2017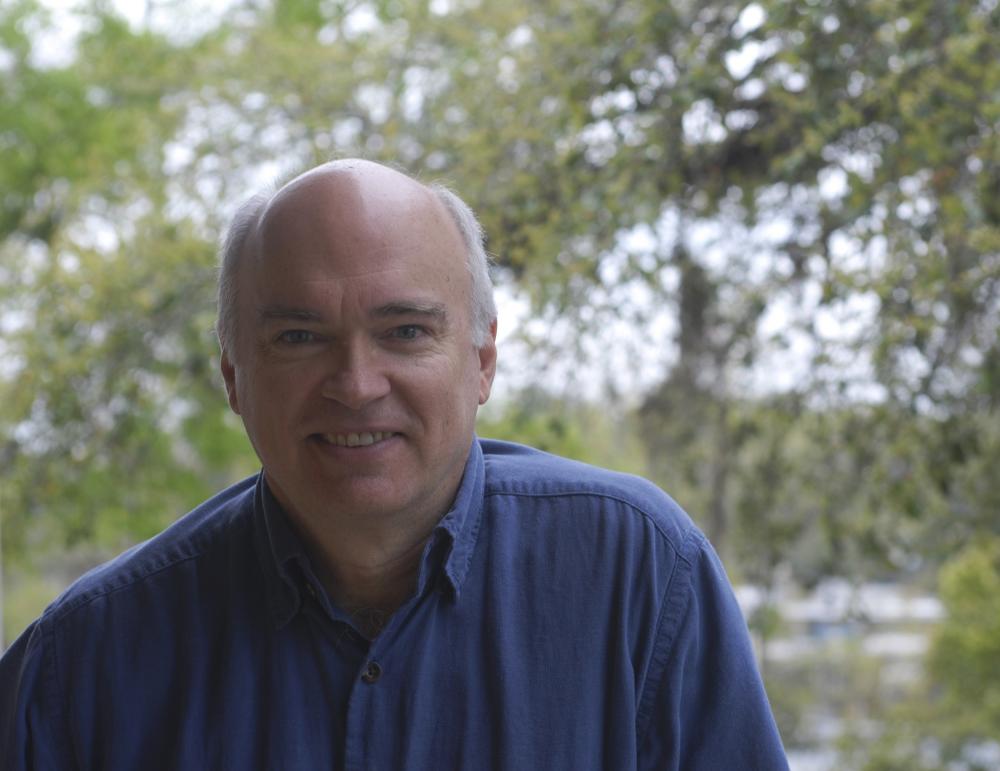 ARLINGTON, VA—The NatureServe Lifetime Achievement Award celebrates the outstanding accomplishments of an individual who has dedicated their life and work to making a significant impact in conservation. Their achievements reflect not only their devotion to NatureServe's mission, but an inherent passion for science that drives the protection of the planet's biodiversity. Last year, Tom Smith, Director of the Virginia Natural Heritage Program, received the first-ever NatureServe's Lifetime Achievement Award. This year, Gary R. Knight, a pioneer in conservation data development, is honored for his 25-year commitment to forging an unwavering path to the benefit of biodiversity conservation.
Knight is the former Director of the Florida Natural Areas Inventory (FNAI), which collects, interprets, and disseminates ecological information critical to the conservation of Florida's biological diversity. He served on the U.S. Section Council of NatureServe from 1998 to 2006, was a member of the NatureServe Board of Directors from 2002 until 2011, and the Board Chair in 2006 for two years.  In 1995, prior to his role as Director of FNAI, he also held the positions of Managed Areas Biologist and Senior Botanist. He was the Senior Editor of the Atlas of Florida's Natural Heritage which published in 2011, and was named the Dorothy McCluskey Visiting Fellow in Conservation at the Yale School of Forestry and Environmental Studies.
Often referred to as a conservation hero among his peers, Knight is respected as an excellent field biologist through his career utilizing Natural Heritage Methodology from years of field work.  Nominating party, David Anderson, states, "He has used his scientific expertise, vision, passion for the natural world, and strong leadership skills to bring the Florida Natural Areas Inventory (FNAI) to the forefront of conservation in Florida and Southeastern United States. Through his tireless work at FNAI, Gary has forged a strong, unwavering path of innovative conservation data development and delivery for NatureServe and many of its member programs, all to the benefit of biodiversity conservation."
Another nominating party member, Jimmy Kagan, recalls, "From Gary's direction, FNAI became recognized as a conservation leader in Florida and throughout the NatureServe Network.  Under his leadership, within Florida, FNAI devised an ingenious, scientifically rigorous, and readily interpreted land acquisition ranking system for Florida's precedent setting land conservation program, Florida Forever. FNAI's data and expertise played the leading role in providing the scientific information to guide this effort.  Florida Forever, along with Preservation 2000, represents the largest public land acquisition program of its kind in the United States with approximately 2.5 million acres purchased; 718,000 acres and $2.9 billion in Florida Forever alone." 
When Knight learned of his nomination and selection as winner of the 2017 NatureServe Lifetime Achievement Award, he expresses, "I was surprised and deeply honored to be chosen by colleagues at NatureServe and in the natural heritage network for NatureServe's Lifetime Achievement Award.  It has been the privilege of my professional life to work with such a group of talented and dedicated people, both at FNAI and throughout the NatureServe network. The experience has been all the more rewarding because I firmly believe that collectively we are doing something profoundly important--helping preserve the remarkable biodiversity and significant natural areas of the Western Hemisphere." Knight will be given the 2017 NatureServe Lifetime Achievement Award on April 12, 2017 at the Biodiversity without Boundaries Conference, taking place in Ottawa, Canada. For more information about the NatureServe Conservation Award, visit our NatureServe Awards site.    
About NatureServe
 NatureServe is a non-profit biodiversity conservation organization comprised of 86 Network Programs encompassing more than 800 biodiversity scientists who discover, innovate, and conserve over 70,000 species and 7,000 habitats that are at-risk of extinction in the Western Hemisphere. The NatureServe Network collects accurate, real-time data about imperiled species and entire ecosystems, transforms the data into knowledge products and visualizations, and provides meaning through expert analyses to guide decision-making, implement action, and enhance conservation outcomes. NatureServe steadily keeps its finger on the pulse of the planet, to ensure the preservation of species and natural communities whose futures depend on conservation action. Website: www.natureserve.org   
Media Contact:
Todd Parks
Telephone: 703-908-1850
Email: todd_parks@natureserve.org