NatureServe Welcomes New President & CEO
Sean T. O'Brien to Lead NatureServe starting August 27, 2018
---
ARLINGTON, Va., July 16, 2018 -- The NatureServe Board of Directors announced today the appointment of Sean T. O'Brien, Ph.D., as the new President & CEO, effective August 27, 2018.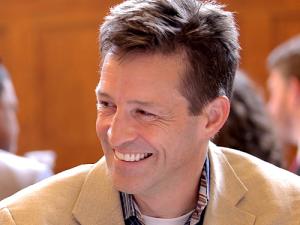 O'Brien, a life-long environmentalist, brings more than 20 years of expertise in local and international non-profit leadership to NatureServe. For the past 10 years, he has worked at James Madison's Montpelier as the Executive Director of the Center for the Constitution, and, for the past seven years, as the Executive Vice President and Chief Operating Officer. While there, O'Brien directed the organization's operations with a focus on fundraising, budget management, and strategic planning, which resulted in better alignment between programming and the company's vision.
"Sean embodies the passion and care about our natural world that drives our work, combined with scientific expertise and business acumen," said Jim Brumm, Chair of NatureServe's Board of Directors. "His strong background in ecology, non-profit leadership, strategic planning, public-private partnerships, and work experience in the humanities all make him a well-rounded and ideal fit to lead NatureServe well into the future." Brumm led the Search Committee in conjunction with the mission-driven executive search firm, Koya Leadership Partners.
NatureServe is the world's leading authority on the full range of imperiled plants, animals, and ecosystems in the Americas. With its Network of 1,000 staff in over 80 collaborating organizations, NatureServe won the MacArthur Award for Creative and Effective Institutions for its unique body of detailed scientific information that guides conservationists, agencies, developers, and engaged citizens. Collectively, the NatureServe Network answers more than six million inquiries per year related to land use and natural resource management decisions. Its collaborative, nonpartisan approach influences critical, often irreversible decisions in ways that have a positive impact on the long-term conservation of biodiversity.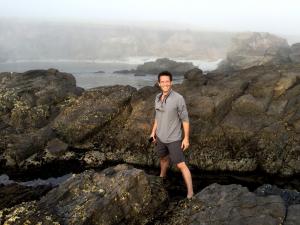 "As we face the sixth extinction and consider the role of biodiversity in ecosystem and human health, the need for the work of NatureServe has never been greater," said O'Brien. He adds, "I look forward to working on these critical issues and supporting the expansion of NatureServe's dynamic data, tools, and expertise as a powerful force for global conservation."
O'Brien graduated from the University of Virginia with a Bachelor's degree in Environmental Science, and holds a Ph.D. from the same institution in Environmental Sciences with a focus on tropical forest ecology.  He was awarded a prestigious Post-Doctoral Fellowship in Princeton University's Department of Ecology and Evolutionary Biology and Center for Energy and Environmental Studies. He has over 13 publications and served on numerous boards including the Presidential Precinct and was appointed by three governors to the Virginia Civics Commission.
About NatureServe
NatureServe is a non-profit biodiversity conservation organization that provides high-quality scientific expertise for conservation. Together with our Network of more than 80 natural heritage programs and conservation data centers, NatureServe develops and shares data about over 70,000 species and 7,000 ecosystems, transforms that data into knowledge products and visualizations, and provides expert analyses to guide decision-making. NatureServe diligently keeps its finger on the pulse of the planet, delivering actionable knowledge to enhance conservation.
Contact:
Todd Parks
Office: 703-908-1850
Email: todd_parks@natureserve.org