People Behind the Data: Bruce Young
After decades of work, NatureServe's lead zoologist remains the ever-curious 'boy scientist'
---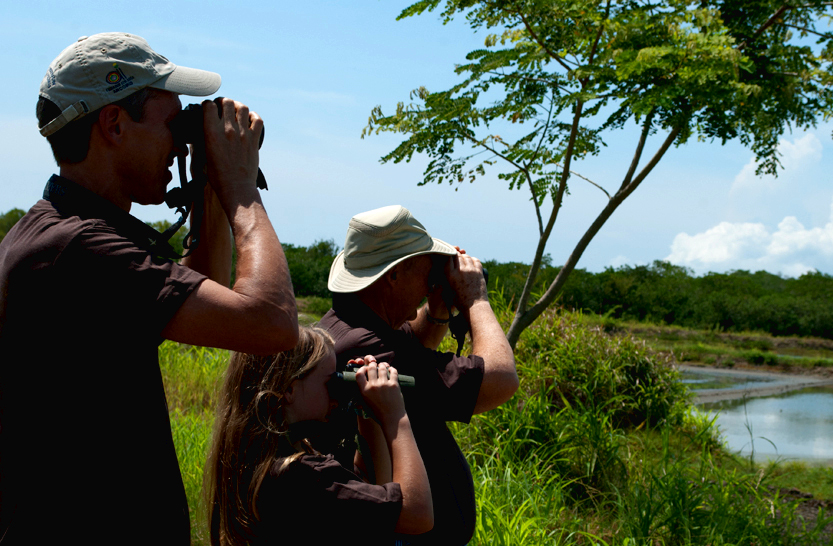 The moment came on a somewhat accidental high school field trip, Bruce Young standing soaked in a downpour as he beheld the spring migration at Brigantine National Wildlife Refuge.
A teenaged Bruce—picked seemingly without reason by his school's science director—had joined the small excursion to Brigantine largely to not have to take an upcoming test at his Connecticut high school. But there, in a driving rain alongside intrepid aficionados peering out onto the swarm of shorebirds, warblers, and all manner of migrating species, Bruce succumbed to the majesty of wildlife teeming all around him.
"We stood with our heads out the sunroof, our spotting scope set up on the roof, rain pouring into this expensive car and the owner didn't care," Bruce recalls. "Seeing species after species after species, I just had no idea there was that kind of diversity so close to home. It just—the whole thing seemed so cool, that it was all about the birds; forget about everything else and focus on the nature all around me."
He has immersed himself in that wildlife ever since through a career that has spawned some of modern science's most influential work in tropical biology from his perch in Costa Rica as NatureServe's Director of Species Science, a crucial node in a 1,000-scientist network that stretches from Alaska to Peru.
From the earliest memories of his mother pointing out wildflowers during family backpacking trips in Connecticut to witnessing first-hand one of the most alarming extinctions in modern history, Bruce is still driven by an undiminishing sense of wonder.
"There's still so much unknown out there," he says. "I still have that boy scientist in me, and I want to learn more. I see questions every time I walk outside."
Those travels and accomplishments have spanned much of the Western Hemisphere.
After growing up in Guilford, Conn.—where one of his enduring influences was schoolmate David Sibley, the preeminent bird expert—Bruce studied ornithology at Cornell University before moving on to the University of Washington for a doctorate in zoology. 
In between Cornell and Washington came two years off "to see how much of the world I could see in the name of biology" that sent him on field assistantships to Alaska, California, and Georgia—travels that had seemed far-fetched to the boy with the modest upbringing in Connecticut.
"My first job was on an NSF research vessel based out of Nome, Alaska. So here I was, never having been west of Buffalo before graduating college, and my first job was taking me across the International Date Line to study sea birds from the deck of a ship," he says.
He observed on Japanese fishing boats in U.S. waters. He studied wood stork declines connected to a Department of Energy plant in Georgia that was producing weapons-grade plutonium. He tagged elephant seals on the Farrallon Islands off the coast of San Francisco.
Then came the fateful day when a researcher to whom he had been writing for years called him out of the blue.
"He said, 'Bruce, I just got this NSF grant to work on hummingbird pollination in Costa Rica. I need to figure out my field crew by tomorrow. Can you go?'"
"I said, 'Sure.'"
Up until that moment, he had planned to study arctic seabirds for his graduate career. The eight months he spent studying hummingbirds sparked a 30-year love affair with Costa Rica.
"Costa Rica is particularly welcoming to foreign scientists, and it has a nice scale; it's so small and you can get to different habitats so quickly," Bruce says. "And it has a very long tradition of gringos studying tropical biology. Many of the foundations of our understanding of tropical biology were determined there."
But when he and his wife—at the time, co-directors of La Selva Biological Station—had their first child in 1996, Costa Rica didn't seem quite as hospitable an environ for raising a precocious daughter.
"There was about a week between when she learned how to walk and how to run," Bruce jokes, "and we had seven species of poisonous snakes living in our front yard."
And so, at the beginning of 1998, Bruce moved his family to the D.C. area for a position as The Nature Conservancy's Latin American zoologist. When the Natural Heritage Network split off from TNC two years later, he was one of two scientists given the choice of where to go. Larry Master, his co-supervisor, urged him to go with what would soon become NatureServe.
It was upon his return to Costa Rica—managing datasets for the Heritage Network—that he embarked on his most important work, especially the pioneering research that has become the wellspring for much of our understanding of catastrophic declines in tropical amphibians.
Together with Karen Lips (from the University of Maryland), he formed the Research and Analysis Network for Neotropical Amphibians (RANA), a five-year project funded by the National Science Foundation. Amphibian declines were something Bruce had profound personal experience with. His first year in Costa Rica, he was in Monteverde when a colleague's wife took him out into the jungle to study the annual appearance of the golden toad (Incilius periglenes). They did toe-clippings. They took photos. The species seemed abundant and stable.
And then they were gone. The golden toad hasn't been seen since 1989.
"It's an extinction event I saw with my own eyes," Bruce says. "This was an area that was protected. So what really is going on here? How big is this crisis?"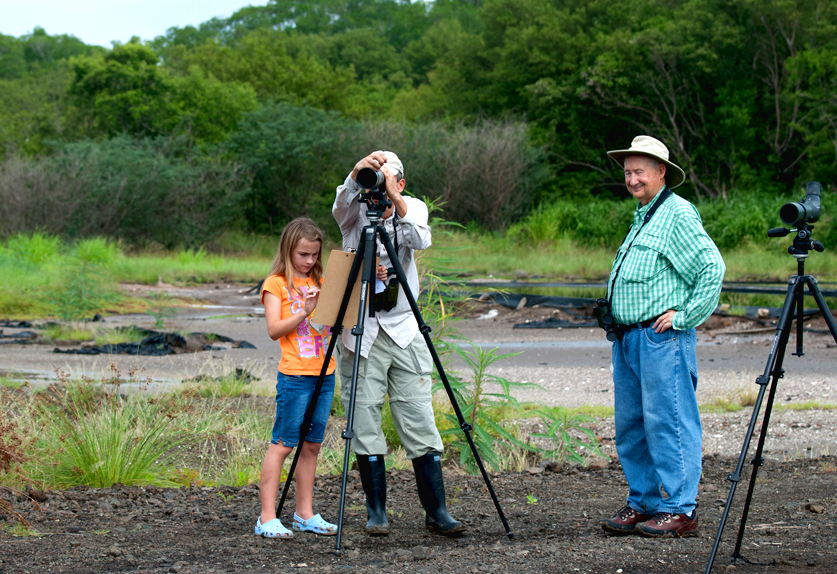 The cause was soon determined to be a previously unknown malady. Rather than shake his resolve, it drove him to understand what happened.
"Well, what are you going to do? You can stick your head in the sand or you can move on," he says. "So I took the scientist's approach: Let's figure out what's going on here."
He spent the next five years researching and collaborating on this and other mysterious "enigmatic declines." The disappearance of the golden toad would go on to become a prime example of the complex and emerging impacts of climate change. All told, the RANA project would go on to inspire 50 scientific papers on amphibian declines, several of which are the most influential on the topic.
During this time, Bruce also coordinated the Latin American portion of the IUCN global amphibian assessment, a landmark in conservation science. The far-reaching feat took a "dream team of collaboration" that hosted a string of workshops, projects, and partnerships with scientists from across Latin America.
"Through this miracle of collaboration, we assessed every single amphibian species against the IUCN Red List," Bruce says.
Their report—Status and Trends of Amphibian Declines and Extinctions Worldwide—was one of Science magazine's ten most-cited papers that year. 
Also during that era, Bruce led a NatureServe project to create digital range maps of birds and mammals across the Western Hemisphere. Those maps, which NatureServe makes available for free to the public, have also spurred a bounty of scientific papers.
"No one had really thought of that before—or thought it could be done on such a massive scale—and we pulled it off," Bruce says. "Those maps have been enormously influential."
These days, from his post in Costa Rica, Bruce is NatureServe's Director of Species Science and is a leading expert on the Climate Change Vulnerability Index. Much of his focus falls on ensuring adherence to and the rigor of NatureServe's methodological standards—an arena that is in constant flux, especially around species ranking and protocols for tracking Element Occurrences.