Swimming With Sharks - WATCH THE VIDEO
Dr. Jane Lubchenco hands down her lessons on how to navigate science past politics
---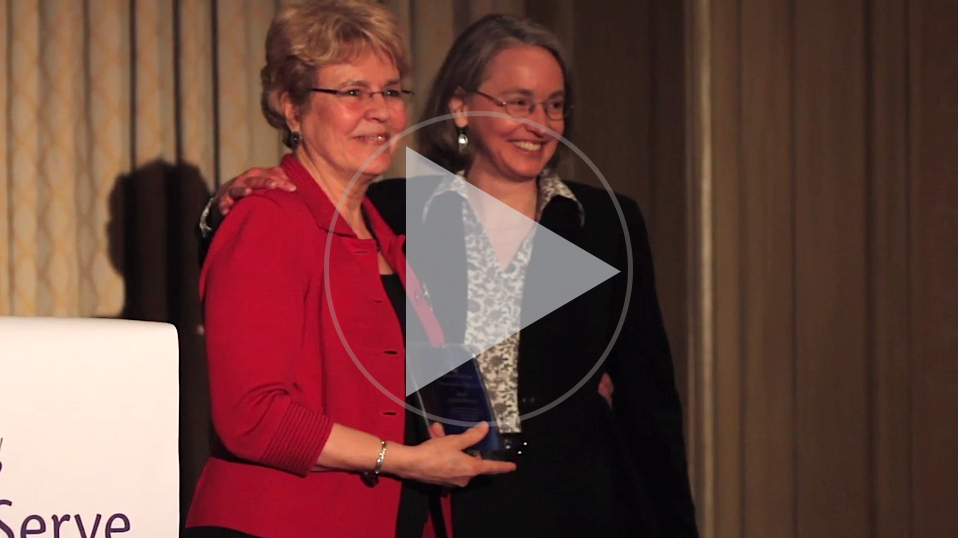 Effective conservation requires that scientists learn to weave compelling narratives and be willing to build the sort of relationships that trump the political realities that so often stymie good science.
Dr. Jane Lubchenco drove home that theme—wrought from years at the intersections of science, policy, and public understanding—to more than 200 conservation scientists in New Orleans April 8 as she received the 2014 NatureServe Conservation Award, part of NatureServe's five-day annual conference Biodiversity Without Boundaries.
"Science is critical," she said. "But…relationships, partners, diplomacy, incentives, and having the right people or events that catalyze change are all part of the equation."
One of the world's foremost marine biologists before taking the reins of the National Oceanic and Atmospheric Agency (NOAA) in 2009, Lubchenco laid out an array of insights and lessons learned during four years that proved to be among the agency's most tumultuous. Her challenges included:
Overhauling a weather satellite program that was "in shambles" but so crucial to preparing for increasingly frequent and extreme weather events
Proposing a National Climate Service that failed to gain political traction  
Responding to the Deepwater Horizon oil disaster, which wreaked economic and ecological damage, and spurred criticism for communication gaffes across various sectors of the federal government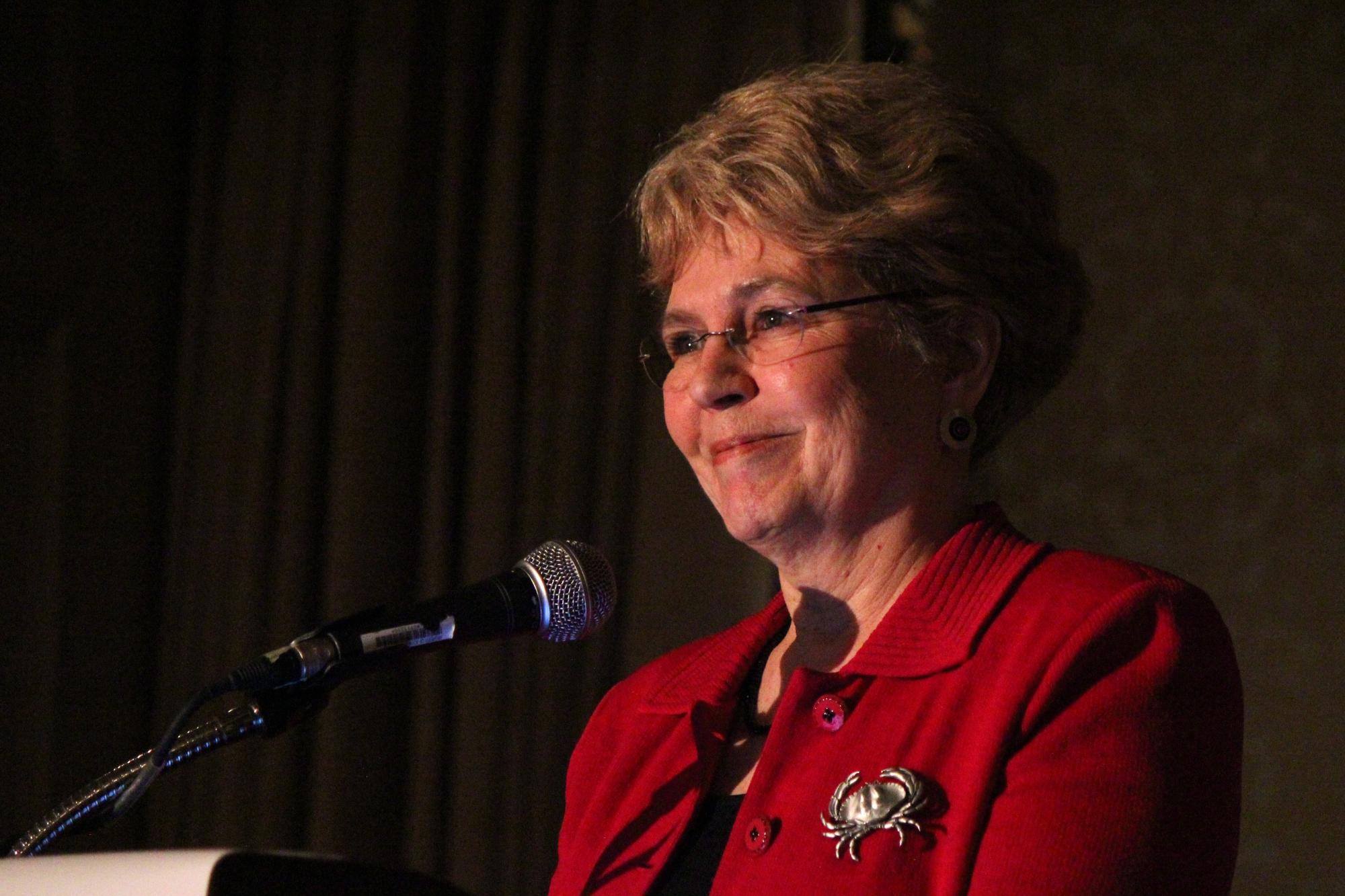 Nevertheless, the accomplishments of her NOAA tenure stand as a testament that good work can get done with the right approach. She saw NOAA accurately forecast the nation's most volatile four years of weather on record, implemented a Scientific Integrity Policy (the first for any federal agency), strengthened the government's understanding of ocean acidification, and championed sweeping reforms that have put the nation's fisheries on firmer footing.
"Operating in D.C. is harder than it needs to be. It's exhausting." she said. "But that said, it is possible to get things done."
The Power of Partnership  
Her first key to getting things done in Washington: winning the trust and respect of policy-makers regardless of political affiliations. The most notable gains, Lubchenco said, came in arenas in which she cultivated strong partners inside and out of government, launched efforts early (change takes time), and garnered bipartisan support in Congress.
The importance of relationships was evident from the outset—when a conversation with a key Republican senator about favorite spots for scuba diving helped build a rapport that carried through to her confirmation proceedings. Her subsequent introduction in the Senate as "the bionic woman of good science" stood in sharp contrast to the contentious questioning faced by another nominee at the same hearing.
The senator said, "I know we're not going to see eye to eye on everything, but I know I can work with her."
In the ensuing four years, Lubchenco made sure to visit legislators and maintain open lines of communication with members of relevant committees to keep their trust and hear their views.
"Getting things done in D.C. is about relationships, not just politics," she said.
The Power of Words
The second key to guiding policy: science must be clearly communicated and coupled with a keen understanding of its audience.
When the Deepwater Horizon oil rig exploded in the Gulf of Mexico on April 20, 2010, it unleashed a devastating ecological disaster that also gave rise to a major communication challenge. Lubchenco was one of six primary advisers who met daily to coordinate the federal government's response. When Vice President Joe Biden went to meet with fishermen along the Gulf Coast, Lubchenco was tapped to brief him aboard Air Force 2 on the science of toxin contamination of marine life.
"Part-way through this discussion, the vice president stopped me and said, 'Now wait a minute, I thought you were a scientist.' And I thought, 'I am—I said I am.' And he said, 'But I just understood everything you said.' And I thought, 'Wow… here is an individual who is very distinguished, he's had a long political career, I'm sure he's been briefed by hundreds of scientists, and yet his impression of science is that he can't understand it," she said. "This really reinforces my call to other scientists to learn to become bilingual: to be able to speak the language of science to scientists and to speak the language of laypeople to non-scientists."
While that sort of narrative dexterity is a goal toward which scientists must strive, she acknowledged that it is no easy task. One means is through vivid, relatable analogies that engage a broad audience in persuasive and lasting way.
"Social scientists tell us that stories are sticky; people remember them," she said.
In the aftermath of Hurricane Sandy, the billions of dollars of damage gave rise to a deluge of questions about the connection between climate change, and the storm's severity and unusual behavior. Was Sandy a harbinger of things to come? The world wanted to know.
To answer with a simply scientific explanation would have left the public unsatisfied—and unserved. So she struck a simple, widely comprehensible analogy:
If a baseball player starts taking steroids, the chance of his hitting more home runs increases dramatically, as does the chance of hitting big home runs. So while any particular home cannot be attributed to steroids, the broader pattern can. She used that analogy to convey to reporters and policy-makers that we are now seeing weather on steroids—weather on climate steroids.
"Finding analogies to talk about the phenomena we are seeing—in ways that connect something that is being questioned to something that is understood a little bit better—is a very powerful way of providing information to people," she said.
More than a year since stepping down from her NOAA post—and returning to her academic post at Oregon State University—she has no regrets, she said. And whether inside the Beltway or out in the field, the lessons remain:
Be persistent but flexible. Determine where incentives can be made more compelling. Tell your employees that you value them. Figure out how to communicate science effectively. Help create a safe space for government to act. Recognize that change is oftentimes sudden. And be prepared to trigger or seize the moment.
"Science does make it into policy, but progress is episodic," she said. "It requires sustained and savvy engagement."