Climate Change Impacts on World's Smallest Rabbit
How a discovery is leading to better protection of the pygmy rabbit
---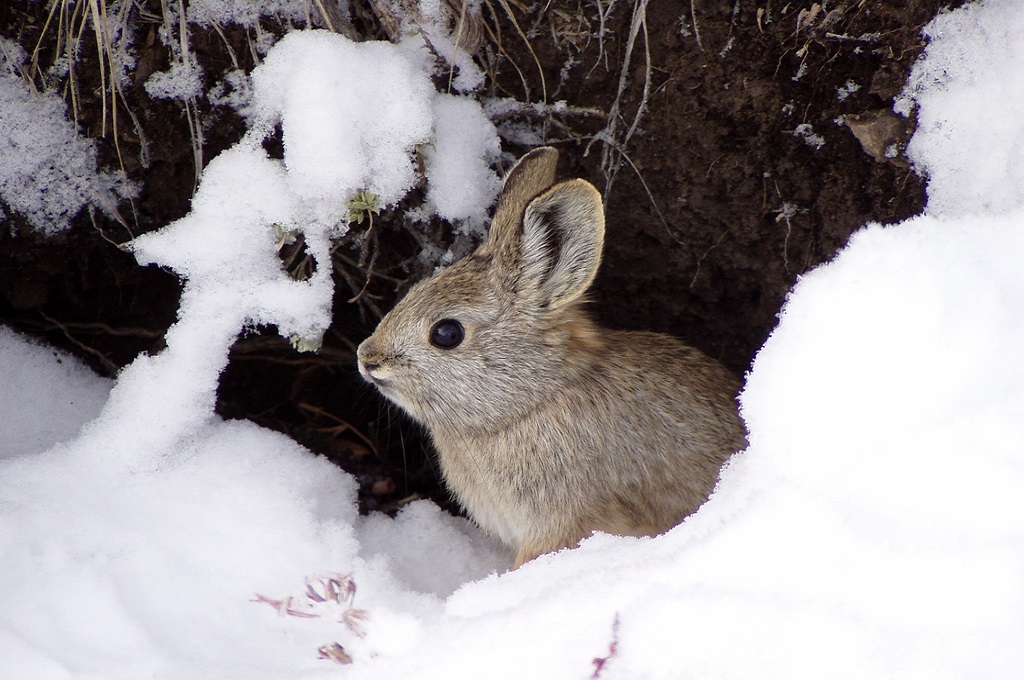 NatureServe's member program in Nevada has discovered that the pygmy rabbit—which is as adorable as it sounds—is vulnerable to climate change. Their discovery has set off a chain reaction of events that will lead to better protection for this tiny creature.
The pygmy rabbit is the world's smallest leporid - a family of mammals that includes rabbits and hares. They are less than a foot long and weigh about a pound. These little creatures are highly dependent on thick clumps of big sagebrush in the Great Basin of the American West.
Although there was once a proposal to list the species under the Endangered Species Act, listing was deemed unwarranted at the time. In Nevada, no one paid particular attention to the species until recently, when Kristin Szabo's team at NatureServe's member program, Nevada Natural Heritage, ran a climate change vulnerability assessment of this species.
Using NatureServe's Climate Change Vulnerability Index, Kristin's team found that the pygmy rabbit is Extremely Vulnerable to climate change. The pygmy rabbit's diet and habitat are primarily based on the sagebrush plant, which does not respond well to warming temperatures, further increasing its vulnerability to fire and invasive species.
Because of Kristin's study, the Nevada Department of Wildlife has initiated a multi-year study in conjunction with the University of Nevada, Reno to determine the ecology and demography of pygmy rabbits in the state.  "This is the first step in managing this species for greater resilience in the face of climate change," said Jennifer Newmark, Nevada Department of Wildlife's Wildlife Diversity Division Administrator.
Nevada now is tracking this species to determine current population trends and whether more intensive management actions are needed. Because of Kristin's discovery, the pygmy rabbit is now under careful watch by the conservation community.