Protecting the Biodiversity of Sherwood Forest
---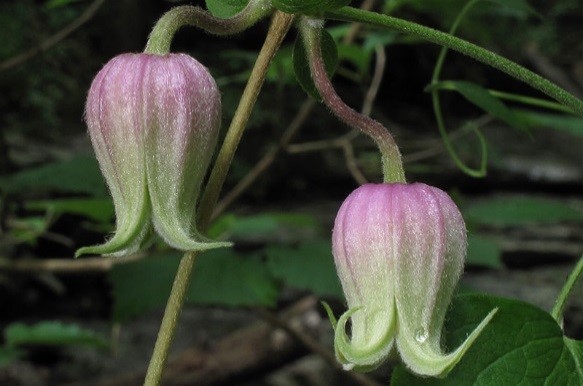 If a 4,061 acre forest were a house, then Todd Crabtree would be the ideal appraiser. His habitat models take distributors of federal funds on a house tour to see all the unique features not visible from the street. These "prospective buyers" give funding to the land that is most valuable and worthy of protecting. His work has led to the protection of over 4,000 acres of ecologically important land that supports threatened species in Southeast Tennessee.
Todd Crabtree works as a botanist at the Tennessee Division of Natural Areas, a member of the NatureServe Network. Over the past 10 years, he has created 8 different models that predict potential habitat of federally listed plants in Tennessee. In 2009, he developed a model to identify habitat for Clematis morefieldii, or Morefield's leather flower.  This fuzzy flower is only found in Tennessee and Alabama, and has been on the endangered species list since 1992. 
In 2014, Crabtree was asked to survey land in Franklin County, Tennessee. The Tennessee Division of Natural Areas marked this forestland as a conservation priority because it supports over one-third of the entire population of painted snake coiled forest snail. This species of snail is listed as federally threatened and, prior to this land preservation effort, only inhabited privately owned land. When Crabtree was called in, no one thought there were federally listed threatened plants on the property.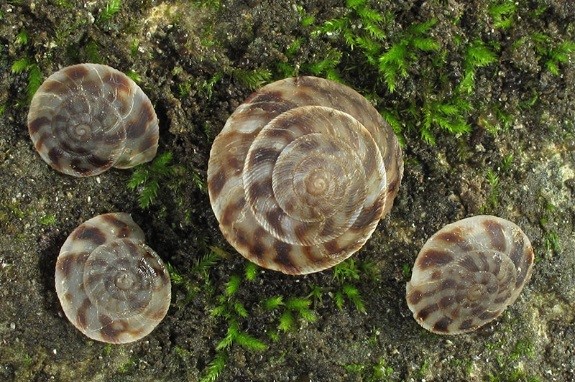 The next day Crabtree geared up and walked for what felt like a mile down an abandoned road with a stream trickling by his side. The sun was just starting to peek over the horizon, but his handheld GPS was already illuminating the path. To reach the x-marks-the-spot, Crabtree began hiking up a steep slope. His breathing became more labored, but after 200 meters of aggressive incline he reached the first prospect point. Meandering in the surrounding area, he found Clematis morefieldii plants less than 50 meters away. "At that point, which was very early in the day, we had essentially accomplished our goal," Crabtree recounts. "We went on to discover new locations for 3 state-listed plant species as well as more locations for Clematis morefieldii."
This NatureServe Network scientist's exciting work revealed that there was not one but two federally listed species on the tract of land. Because the site was now known to harbor double the number of federally listed species it's value skyrocketed in the conservation market and it received federal funding more easily. "Sites are scored based on presence of state-listed species."
Thus, Crabtree's models conveyed to officials the biological importance of this land. Crabtree's work helped secure funding from the Land and Water Conservation Fund (LWCF), so that these 4,061 acres are now protected by the state of Tennessee in partnership with The Conservation Fund and Land Trust for Tennessee. This state-managed land will be used for recreation, drinking water quality maintenance, wildlife habitat protection, and forestry management. This parcel also supports seven other rare species and is a recognized "hotspot for ecological resiliency."
Thanks to scientific modeling from the NatureServe Network, multiple federally listed species have been identified and will be protected for generations to come.