Understanding Climate Change Vulnerability
The unfortunate fate of the Bramble Cay melomys
---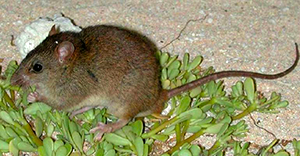 The Bramble Cay melomys (Melomy rubicola) was once one of the most unique—and the most isolated—mammals in Australia. It lived and once thrived on a small, low-lying island near Papua New Guinea called Bramble Cay. Melomy rubicola became the first mammal species to become extinct due to human-caused climate change in the form of rising sea levels. This charismatic, mouse-like animal is gone from our planet forever—and the number of species that will share its fate is predicted to grow.
Bramble Cay, the only home to Melomy rubicola, is less than four hectares in area. As sea levels began to rise around the low-lying island, an effect called ocean inundation started to take place—large, powerful waves washing over the island. These waves destroyed the habitat of the Bramble Cay melomys, and even possibly took the lives of individuals.
Climate change is impacting plants, animals, and ecosystems all over the Earth, from polar regions to the tropics, from freshwater to marine species, and everything in between. Noticeable consequences have occurred with less than a 1°C temperature increase. At the current rate of human activity, a 2°C increase is likely in the foreseeable future.
What Can We Do?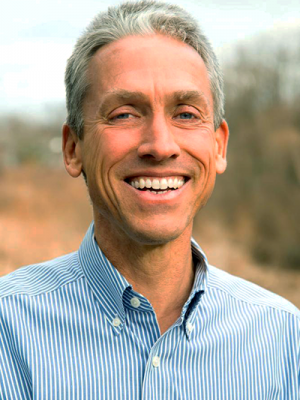 While the Bramble Cay melomys is the first recorded extinction directly due to climate change, it won't be the last if we don't do something about it. We have no way of preventing extinction if we do not first know which species are most at risk. For the past decade, NatureServe has been assessing species vulnerability and developing methods that others can use to ensure consistent, reliable data. In collaboration with global experts, NatureServe's Dr. Bruce Young recently published a foundational guide to assessing how vulnerable species are to climate change. The report is published in WIREs Climate Change, one of the most respected scientific resources on climate change.
Our report, Climate Change Vulnerability Assessments of Species, explains how to address five major questions: why, when, where, how, and how much species will be impacted by climate change. The authors recommend a holistic approach to answering these questions. What are the full range of climate-induced pressures, what are the impacts of those pressures, and by what means are they impacting those species? Only by understanding the process as a whole can we make meaningful strides toward reversing these pressures.
One important tool mentioned in the report is NatureServe's Climate Change Vulnerability Index, which can be freely downloaded. This index translates research findings into useful guidelines that enable practitioners and policy-makers to identify emerging and anticipated threats due to climate change. This can help prioritize management strategies and allow us to make more informed conservation decisions.
As the Earth's climate continues to change and impact millions of species around the globe, our methods for protecting those species need to adapt. It's too late for the Bramble Cay melomys, but data-driven conservation decisions can save other species from the same unfortunate fate.