Map of At-Risk Species by County and Watershed
Interactive Maps and Downloadable Datasets of Federally Listed and Imperiled Species
---
Overview
With just one click on our interactive maps, you'll learn where federally listed or imperiled plant and animal species reside.
Discover which species are at-risk in in your county or watershed.
It's Simple!
Open the county or watershed map
Click on a specific county or watershed
Discover:
Number of species of conservation concern
Information about the at-risk species that reside in the area
Start Discovering Now: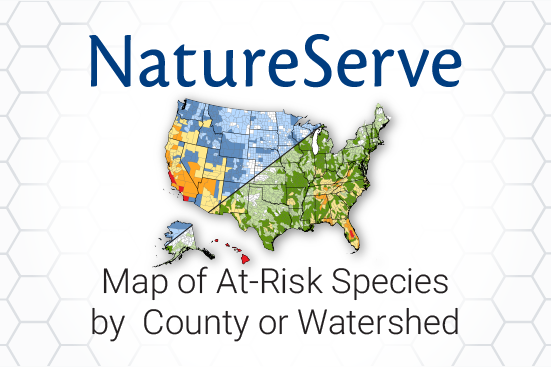 Value
Both conservation professionals and environmental enthusiasts find value in our county/watershed maps and datasets. Knowing where at-risk species reside is an important starting point for understanding both national and regional conservation needs and priorities. It's also fun to understand what lives in your own backyard.
Features & Benefits
The county and watershed maps are based on NatureServe's widely recognized data. For over 40 years, the NatureServe Network has regularly assessed and documented detailed scientific data for species and ecosystems in all 50 states, using our core methodologies and standards.
Downloadable Datasets
Need more than just the maps? You can have access to all the county/watershed data for at-risk species. Two versions of these data are available: a standard version that includes the at-risk species as displayed in the map viewers, or a comprehensive version that includes all available tracked species (including state rare species that may not be at-risk across their range).  Both datasets include a shapefile of county/watershed boundaries along with a list of specific at-risk species for each reporting unit.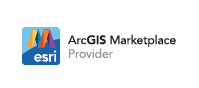 Want to see a sample of this data?  Click here.
Cost: $500/each
If you wish to purchase the dataset but do not have an ArcGIS Online account, please request the dataset by submitting a data request form.