The NatureServe Biodiversity Without Boundaries 2022 Conference "Coming Together for Conservation" will be held on March 22-24, 2022 in Pittsburgh, PA.
The Biodiversity Without Boundaries Conference is a must-attend for biodiversity & conservation scientists and other professionals who strive to ensure our shared lands and waters are thriving now and in the future. Working with all sectors of society, from scientific research institutions and government agencies to non-profit organizations and private industry, NatureServe's role of connecting science with conservation has never been more in-demand. Learn more about the new developments in our efforts to make it possible—and easy—for people to use accurate, current scientific information as the basis for conservation decisions and actions.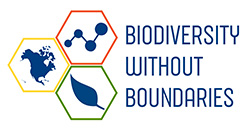 Biodiversity Without Boundaries 2022
For people who have registered for BWB, download the Whova app to get started in the platform, view the agenda, and more!
Schedule of Events
Subject to change | All times local (Eastern)
Tuesday, March 22
Wednesday, March 23
Thursday, March 24
Friday, March 25
1:30pm - 7:00pm
8:30am - 5:30pm
8:30am - 5:00pm
8:30am - 5:00 pm

Conference Opening
Plenary Sessions
Welcome Reception

Breakfast buffet
Conference Programming
Tentative: Evening Gathering

Breakfast buffet
Conference programming (AM)
Award's Luncheon
Registration Information
Registration for Biodiversity Without Boundaries 2022 is now closed. There is no on-site registration or registration after March 9, 2022.
Registration rates
In-Person Registration Fees
Early Registration
(12/01/2021- 02/18/2022)
Late Registration
(02/19/2022 - 3/09/2022)
Registration Type
Full
One-day
Full
One-day
Network Member Program
$675
$375
$750
$450
Members-Leadership Level
$625
$325
$700
$400
General
$800
$450
$875
$525
Virtual Registration Fees
All Registrants
$150
Full registration includes:
Access to all conference sessions and exhibits March 22-24, 2022
Tuesday Welcome Reception
Breakfast Wednesday and Thursday
Awards Luncheon Thursday
Optional Off Site Wednesday evening
All Coffee Breaks
Single-day registration includes:
Access to Wednesday conference sessions and exhibits
Breakfast
Coffee breaks
Tuesday Welcome Reception
Virtual registration includes:
Tuesday afternoon plenary sessions
Keynote address
Select Breakout Sessions
Closing plenary sessions
Award Luncheon
Confirmed Speakers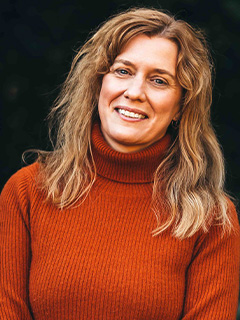 Michelle Nijhuis
Michelle Nijhuis is the author of Beloved Beasts: Fighting for Life in an Age of Extinction. She is a project editor for The Atlantic and a longtime contributing editor of High Country News, and her reporting has appeared in publications including National Geographic and the New York Times Magazine. Nijhuis was also featured on NatureServe's own Conservation Conversations podcast, hosted by President & CEO Sean O'Brien. After 15 years off the electrical grid in western Colorado, she and her family now live in White Salmon, Washington.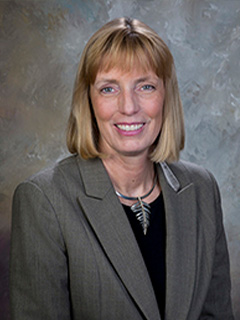 Cindy Dunn
Cindy Dunn serves as the Secretary of Pennsylvania Department of Conservation and Natural Resources. As secretary, Dunn has helped position Pennsylvania as a leader in land conservation, outdoor recreation, green practices and public land management. During her tenure, the department created the Pennsylvania Outdoor Corps to connect youth and young adults with job opportunities relating to the outdoors and the environment. She also has directed the agency to provide leadership on planting forest buffers along streams to improve water quality. Under her direction, Pennsylvania continues efforts to address the impacts of climate change, including helping the commonwealth adapt and implement a plan to reduce its impacts on state forests and parks.
Field Tours
For more detailed information on the field tours, please view the draft agenda. Field tours are an additional fee, which you can pay for through online registration. All field tours will take place on Friday, March 25th, 2022.
Youghiogheny River Scour
Join PNHP staff in exploring these unique scour communities in the Youghiogheny River Gorge, a biodiversity hot spot as well as a regional destination white water recreation site. We will stop at the Ohiopyle State Park visitors center where we can check out the exhibits and dioramas, view the river and falls from the observation area, and take photos. We will walk along the river and onto the bedrock scours, as weather and river conditions permit, possibly on both sides of the river and talk about our projects to follow river height and flows.
Time: 9:00 am – 3:00 pm
Capacity: 12
Travel: Van pool. Depart hotel at 8:30 am.
Cost: $35 per person. Lunch on your own at local café.
Additional details: Depending on the weather, there are other local natural features to see and walks to take that the group may opt to explore.
The Odd and Unique Museums of Pittsburgh
Our staff at PNHP have diverse interests and tastes, and we trust that our colleagues in the network programs do also. For this trip, we are assembling visits to a handful of very unique museums in Pittsburgh that span the broad continuum of art and science. Included will be the Center for PostNatural History, Bicycle Heaven, the Bayernhof Museum and Randyland. The trip will take us in and around the city and offer numerous opportunities to grab a bite and beverages.
Time: 10:00 am – 4:00 pm
Capacity: 20
Travel: Car pool or public transportation. Depart from hotel at 9:45 am.
Cost: $20 per person plus any museum fees. Return for lunch.
Additional details: A number of stops in addition to those listed are possible and will be organized prior to the trip.
McConnell's Mill State Park Gorge
McConnells Mill State Park, in Lawrence County, encompasses 2,546 acres of the spectacular Slippery Rock Creek Gorge, which is a National Natural Landmark. This was one of the six state parks that the Western Pennsylvania Conservancy was responsible for assembling from tracks of private land. Created by the draining of glacial lakes thousands of years ago, the gorge has steep sides while the valley floor is littered with huge boulders. Scenic overlooks and waterfalls abound in this geologically fascinating location. Also know for a diversity of spring wildflowers, the gorge is an excellent hike in the spring. It also features a historic gristmill and covered bridge built in the 1800s.
Time: 8:00 am – 4:00 pm
Capacity: 20
Travel: Van pool. Depart hotel at 7:45 am.
Cost: $35 per person. Lunch on your own at local brewery/restaurant (North Country Brewery).
Additional details: Ice and snow will limit the hiking within the gorge.
Carnegie Museum of Natural History botanical and mollusk collections
Through field studies and collection-based scientific research, the scientists and researchers of Carnegie Museum of Natural History generate new knowledge and promote stewardship of Earth and its natural resources. The museum's plant collection is the best in the world for western Pennsylvania. Beyond the region, the greatest number of specimens are from the rest of North America (especially arctic Canada, southeastern United States, and western United States), followed by Latin America and Asia. Carnegie Museum of Natural History's herbarium has approximately 3,000 type specimens, which represent about 0.6 % of the collection. Join museum staff in a tour of the botanical collections and mollusk collection at Pittsburgh's world class natural history museum. We will allow time to visit the museum afterwards for those who are interested.
Time: 10:00 am – 2:00 pm
Capacity: 20
Travel: Car pool. Depart hotel at 8:30 am. Public transportation also available.
Cost: $20 per person. Lunch and other museum tours on your own.
Additional details: Those wishing to tour the Phipps Conservatory and Botanical Garden can also register for that tour following the museum tour. The facilities are within walking distance.
Phipps Conservatory and Botanical Gardens
Phipps Conservatory and Botanical Gardens is a Pittsburgh gem — a thriving oasis with many unique environments to explore. Begin your journey in our LEED®-certified Welcome Center before entering our exquisite 1893 glasshouse with ever-changing displays. Then, continue on to the Tropical Forest Conservatory and the Center for Sustainable Landscapes, one of the greenest buildings on Earth. Be our guest and let us indulge your senses with breathtaking seasonal flower shows and exhibits; groundbreaking sustainable architecture; gorgeous outdoor gardens and green rooftops; and more.
Time: 1:00 pm – 4:00 pm
Capacity: Unlimited
Travel: Car pool. Depart hotel at 12:45 pm.
Cost: $25 per person.
Additional details: Those visiting the Carnegie Museum can also register for this tour. The facilities are within walking distance.
Fallingwater and the Bear Run Landscape
Experience a guided tour of Fallingwater, a house designed in 1935 by renowned American architect Frank Lloyd Wright. The house was designed as a private residence and weekend home for the family of Pittsburgh department store owner, Edgar J. Kaufmann, Sr. Fallingwater is one of Wright's most widely acclaimed works and best exemplifies his philosophy of organic architecture: the harmonious union of art and nature. Today, Fallingwater is open to the public as a museum and is designated as a National Historic Landmark and Commonwealth of Pennsylvania Treasure. The house was also named the "best all-time work of American architecture" in a poll of members of the American Institute of Architects. Since its public debut 82 years ago, more than five million visitors have toured and experienced Fallingwater. After the tour and lunch at Fallingwater's education pavilion, enjoy a moderate 1-hour hike in the surrounding 5,000-acre Bear Run Nature Reserve. The reserve features mature hardwood forest, groves of hemlock, and a high-quality trout stream.
Time: 8:00 am – 3:00 pm
Capacity: 45
Travel: Van pool. Depart hotel at 7:30 am.
Cost: $50 per person. Lunch on your own at Fallingwater Cafe.
Additional detail: Following lunch if time permits, we can explore some of the trails in the surrounding Bear Run Nature Reserve.
Hotel Information
We have a room block reserved at the Sheraton Pittsburgh Hotel at Station Square with a group rate of $124/night for a single or double.
Online bookings: Click here to book your room now!
To book via phone: Call 800-325-3535, and request the "NatureServe Biodiversity Without Boundaries Conference 2022" room rate
Sponsorship Opportunities
Show your support of NatureServe, the Network, and biodiversity by sponsoring the conference!
Sponsors
COVID-19 Policies and Procedures
NatureServe is committed to the safety and well-being of conference attendees. To promote a safe environment at the Biodiversity Without Boundaries 2022 and associated events over March 21-25, 2022, the following requirements and guidelines are provided to minimize the potential of spreading or contracting the COVID-19 virus.
In-person participants are required to present proof of full vaccination (two weeks since your final dose) prior to the start of the event. A government-issued photo ID matching the vaccination is required upon on-site registration check-in. In person participants will be contacted prior to the conference with directions on how to submit your vaccination record
These guidelines are subject to change in accordance with changes in all applicable public health laws, regulations, rules and directives in the City of Pittsburgh and Allegheny County, Pennsylvania, to help prevent the spread of COVID-19. Currently the city of Pittsburgh is encouraging residents and visitors to follow the CDC guidance for gatherings, which include social distancing and wearing masks indoors in areas of high transmission.
NatureServe is working with the Sheraton to incorporate physical distancing into our meeting spaces. Participants should be prepared to conform to the latest CDC guidance at the time of the conference. Changes in these guidelines will be posted on the conference website. For more information on the CDC's recommended guidelines for gatherings, please visit the CDC's website.
NatureServe is offering participants the option of colored ribbons to demonstrate your comfort level when interacting with other participants. During registration, you will have the option to choose one of the following:
Green: open to hugs, handshakes, etc.
Yellow: open to fist and elbow bumps
Red: air high 5's only, keeping physical distance
The conference will have a virtual option. If you registered to attend the conference in-person and are unable to attend due to COVID-19 infection, suspected COVID-19 infection, and/or caring for a sick family member, NatureServe will provide you with access to the virtual conference option and refund the difference in cost. All travel and lodging costs are subject to applicable cancelation policies and fees for the issuing party.