Biodiversity Without Boundaries 2022 Conference
The NatureServe Biodiversity Without Boundaries 2022 Conference "Coming Together for Conservation" will be held on March 22-24, 2022 in Pittsburgh, PA.
This conference is a must-attend for biodiversity & conservation scientists and other professionals who strive to ensure our shared lands and waters are thriving now and in the future. Working with all sectors of society, from scientific research institutions and government agencies to non-profit organizations and private industry, NatureServe's role of connecting science with conservation has never been more in-demand. Learn more about the new developments in our efforts to make it possible—and easy—for people to use accurate, current scientific information as the basis for conservation decisions and actions.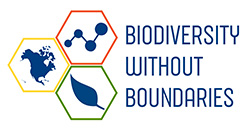 This conference will explore a variety of topics showcasing the latest data, tools, and technology to support decision-making. We will showcase the breadth of NatureServe and the Network, and how our unique relationships, along with the added collaboration of other data users and stakeholders, supports and contributes to the conservation of biodiversity.
Schedule of Events
Subject to change
All times local (Eastern)
Tuesday, March 22
Wednesday, March 23
Thursday, March 24
Friday, March 25
1:30 pm - 7:00 pm
8:30 am - 5:30 pm
8:30 am - 5:00 pm
8:30 am - 5:00 pm

Conference Opening
Plenary Sessions
Welcome Reception

Breakfast buffet
Conference Programming
Tentative: Evening Gathering

Breakfast buffet
Conference programming (AM)
Award's Luncheon
Tentative: Field Tours (PM)
Registration
Coming soon! Want to be notified when registration is open for BWB 2022? Sign up here.
Sponsorship
Sponsorships are available! Email allison_gratz@natureserve.org for more information.
Event Location
Pittsburgh, PA