Global Ocean Refuge System to Protect Marine Life Worldwide (GLORES) by Lance Morgan of the Marine Conservation Institute
---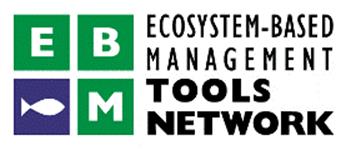 The NOAA National MPA Center, OpenChannels.org, and the Ecosystem-Based Management (EBM) Tools Network are pleased to host a webinar on the Global Ocean Refuge System to Protect Marine Life Worldwide (GLORES) by Lance Morgan of the Marine Conservation Institute.
Global Ocean Refuge System (GLORES) is a science-based strategy for advancing marine protected areas worldwide. GLORES expands existing efforts by:
Using a scientifically sound biogeographic framework for protecting ecosystems;
Establishing clear, transparent criteria for the best locations, strong protection, effective management, and credible enforcement to save species and their habitats from preventable harm;
Fostering improved cooperation among nonprofit and for-profit organizations to achieve GLORES goals; and
Incentivizing competition among countries and international governmental organizations for the prestige and economic benefits of earning Global Ocean Refuge status for the best existing and new marine protected areas.
GLORES will incorporate the best thinking of marine biologists, oceanographers, fisheries scientists, geographers, economists, market researchers, business people, and others, and it will support governments with marine jurisdictions to save at least 10 percent of every ocean biogeographic region by 2020, and 20 percent by 2030. 
This webinar is co-sponsored by the NOAA National Marine Protected Areas Center, OpenChannels.org, MPA News, and the EBM Tools Network.
System Requirements
PC-based attendees: Windows® 8, 7, Vista, XP or 2003 Server
Mac®-based attendees: Mac OS® X 10.6 or newer
Mobile attendees: iPhone®, iPad®, Android™ phone or Android tablet