Remembering Sue Gawler
In Honor of a Fantastic Guardian of Nature
---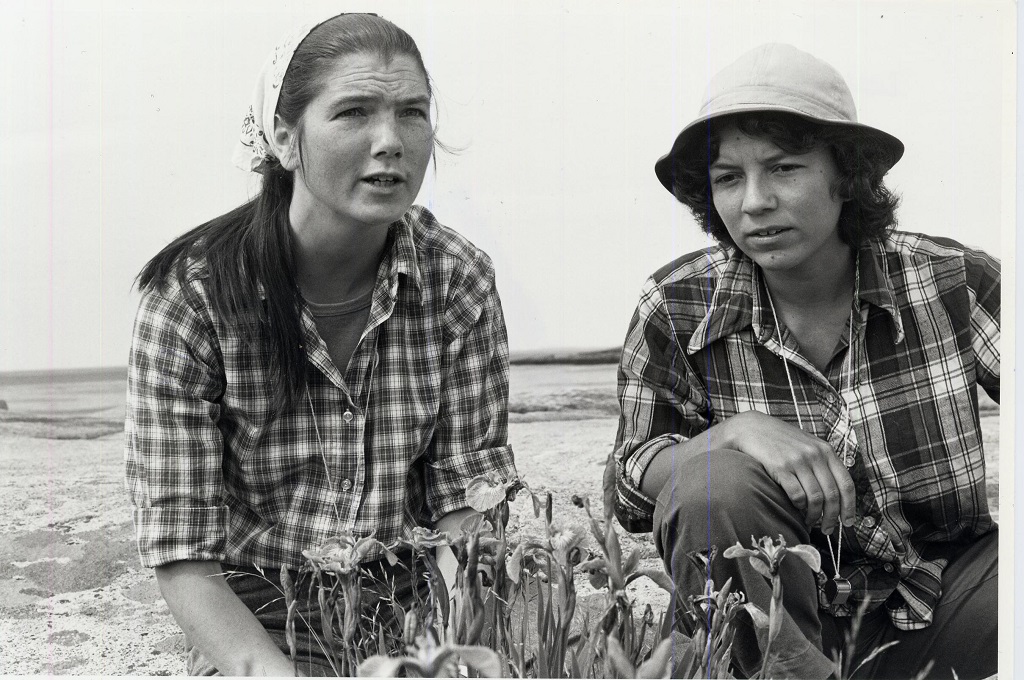 The conservation community lost a significant member of the team. Sue Gawler succumbed to ALS on Friday, August 21 after a brave and dignified battle.
For many years, Sue was an ecologist for the Maine Natural Areas Program. She was regarded by her peers as a very knowledgeable and talented scientist. She authored the book "Natural Landscapes of Maine" with her colleague, Andy Cutko. After leaving her mark at the Natural Areas Program, Sue became a consultant and worked with NatureServe on the Ecological Systems Classification. Her talents were long known to NatureServe, and we were thrilled to hire Sue in 2004 as an eastern regional ecologist where she worked on a number of significant projects, made many important contributions, and collaborated with her fellow ecologists. Mary Klein, President & CEO of NatureServe says, "Sue Gawler was a wonderful colleague, who always shared her optimism and hope for the future. We will miss both her talents as an ecologist and her strength of spirit."
While her disease forced her to retire, Sue remained engaged in ecology and provided support and feedback during her illness - a true testament to her dedication to our precious animals, plants, and ecosystems. Her peers describe her as a wonderful human being who was always involved and offered her time and energy to the community. Her commitment to others never wavered despite her disease. "Sue was one of the loveliest people I've ever known," says Lesley Sneddon, National Ecologist at NatureServe and long-time friend of Sue. "I have always admired her greatly, but it was in these last five years that I truly learned what an extraordinary person Sue was. The only choice open to one suffering from this terrible disease is how to react to and cope with it. Sue chose to react with grace and dignity, focusing her energies outward and engaging with her friends and loved ones to the very end. She was a great friend to many of us and we will miss her terribly."
Sue was a fervent supporter of the Walk to Defeat ALS, an event to raise awareness and contributions to find a cure for the disease. We encourage everyone to support her group, The SueBoo Crew Kicks ALS and this important event.