The Beautiful and Threatened Blackbanded Sunfish Gets a Plan for Conservation in Maryland and Delaware
---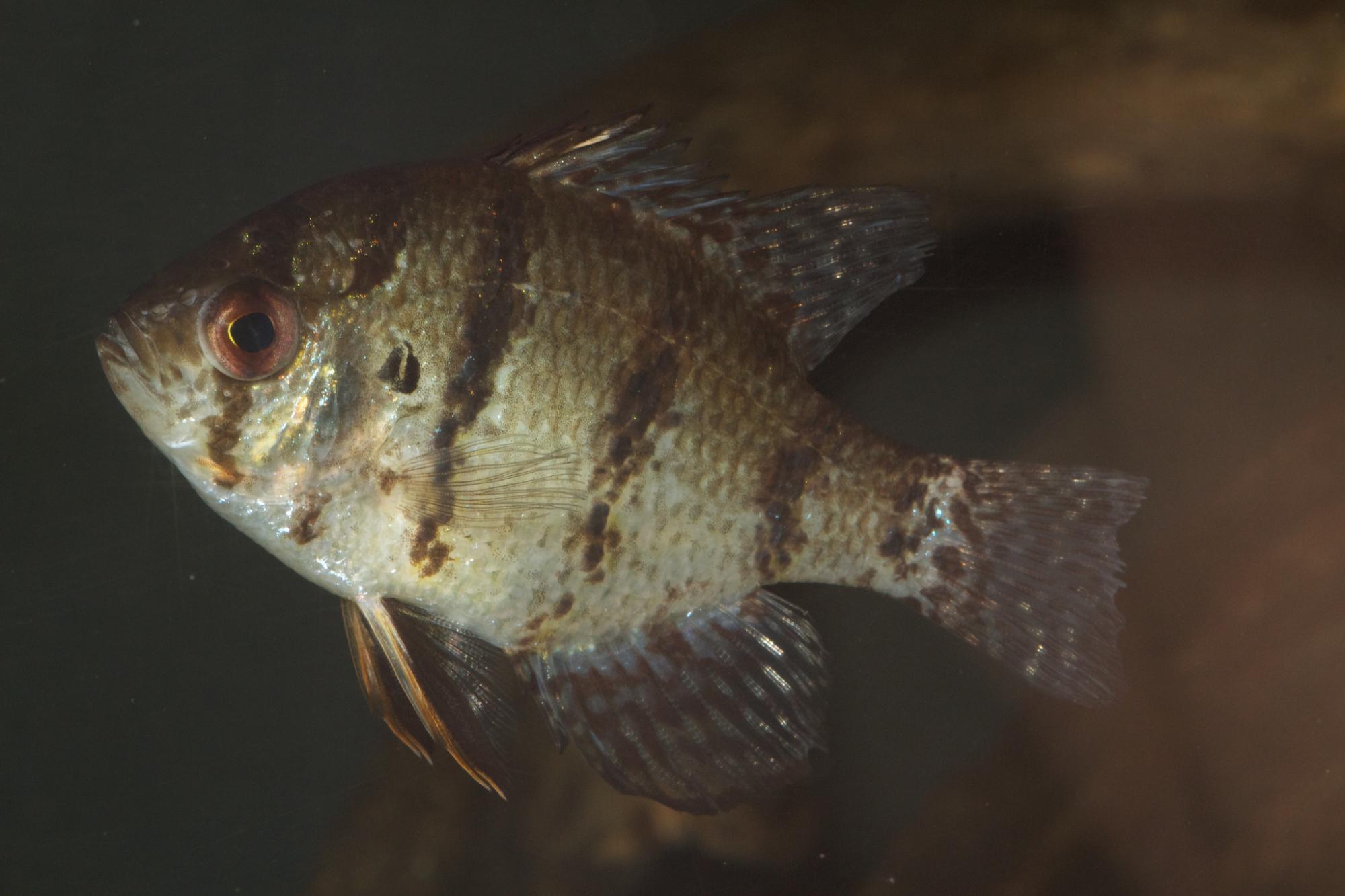 NatureServe Network Programs in Maryland and Delaware teamed up to ensure the persistence of one of Delmarva's most beautiful fish species, the blackbanded sunfish. By initiating an essential interstate conservation plan, Maryland and Delaware now have concrete guidance on how to take action.
Measuring barely two and half inches long, this tiny denizen of naturally acidic blackwater streams, swamps and slow-water habitats has declined over the past 50 years and is now exceedingly rare.  The colors of the blackbanded sunfish are so striking that the species can be found featured in aquariums. In fact, it is one of only a few North American fishes that are sought by amateur aquarists and are actively cultured as part of the pet trade. This impact, as well as the introduction of non-native species and loss of suitable habitats threaten to completely extirpate this species from Maryland and Delaware. Only a handful of populations remain in these states today.  
Building on years of field surveys and research, biologists from the Maryland Department of Natural Resources (Resource Assessment Service, Fisheries Service, Natural Heritage Program) and Delaware Division of Fish and Wildlife, along with Dr. Richard Raesly of Frostburg State University, initiated the plan. It includes measures to protect the blackwater habitats favored by this fish, reduce the impact of invasive species on the remaining populations, and support further research on this rare species.
This conservation plan is the critical first step in reducing human impact and ensuring healthy, self-sustaining populations of this quickly disappearing species.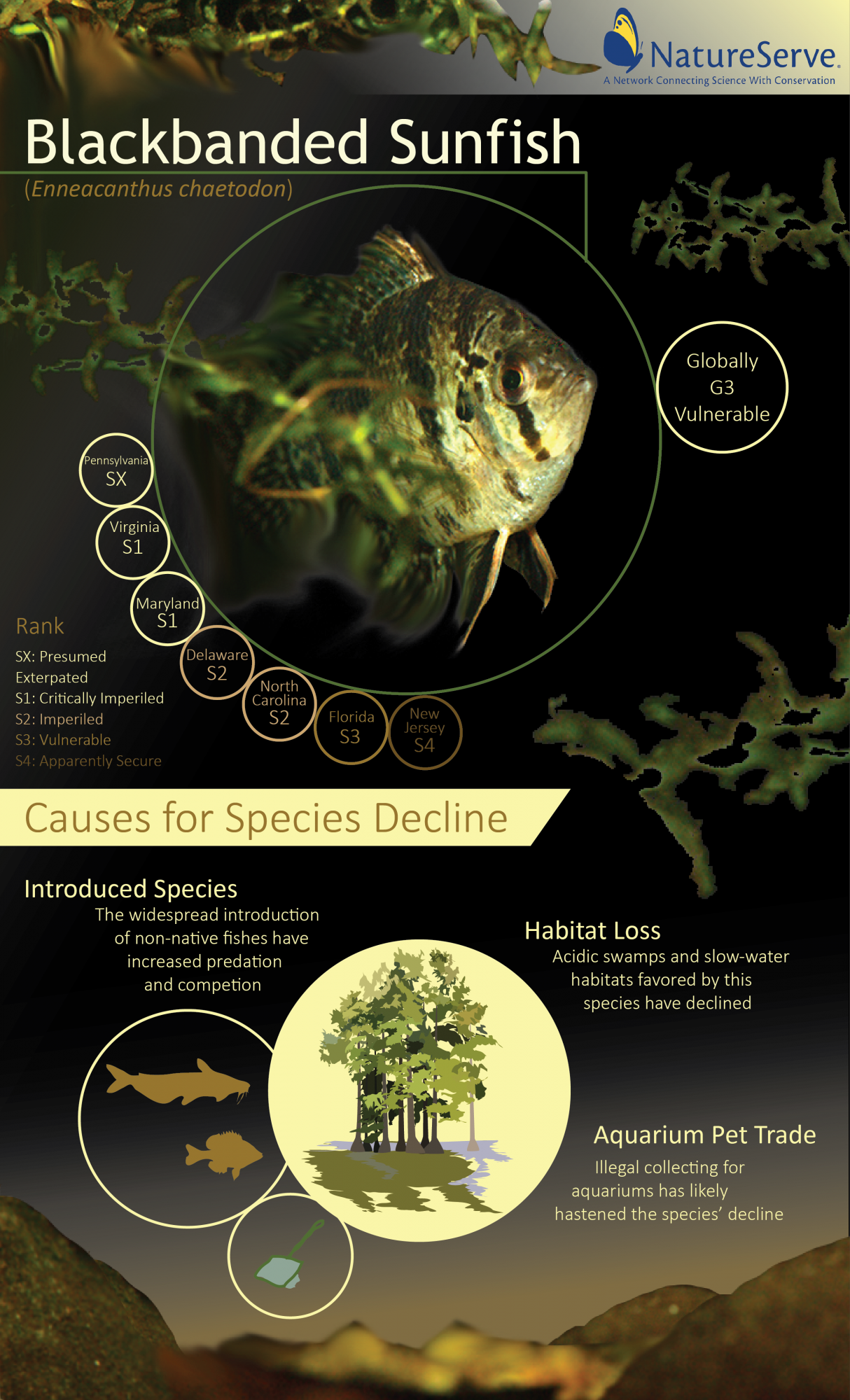 Learn more about how NatureServe and our Network members are providing the science that protects our most important species and ecosystems.