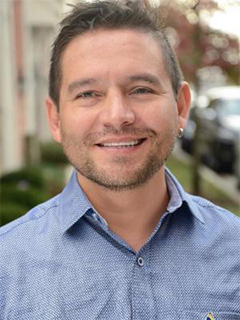 Senior Global Change Scientist
Miguel is Senior Global Change Scientist at NatureServe. Miguel earned his Master's degree from San Francisco State University in Geography and his Ph.D. in Environmental Engineering from the University of California, where he later led the implementation of a geospatial data management solution for the Redwoods and Climate Change Program. His background includes positions at the Group on Earth Observations Biodiversity Observation Network (GEO BON) in Germany, where he served as the lead developer of the Essential Biodiversity Variables, a framework concept, currently being applied in Europe, Asia, and Latin America, as a guiding principle for national monitoring initiatives.

As a team leader at the United Nations Development Program (UNDP), Miguel pushed the formulation of a new set of environmental regulations forward for mining and petroleum activities in South America. In addition, he has also held positions in international commissions and scientific advisory panels, including the International Union for Conservation of Nature (IUCN), and the Intergovernmental science-policy Platform on Biodiversity and Ecosystem Services (IPBES). Miguel's connection with nature started when he was working in the Bolivian Amazon as an eco-tour guide. He enjoys spending his spare time traveling to remote places in Bolivia where he is an avid biodiversity photographer.