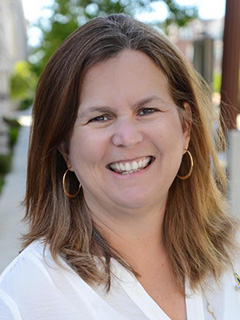 VP, Data and Methods Division
Kathy oversees the development, management and provision of NatureServe's core biodiversity data resources. She ensures that the biodiversity information collected by NatureServe's Network of Natural Heritage Programs and Conservation Data Centers meets consistent standards, resulting in the highest quality data available on the location and conservation status of biodiversity throughout the Americas. This data sets allows us to understand species extinction risk and direct conservation action.

Kathy has a master's degree in biology from the University of Miami and a bachelor's degree in biology and environmental studies from Macalester College. She has spent her entire professional career as a scientist for NatureServe. Since 1991 she has coordinated the development of national and international standards for ecological classification, observation data collection, data management, and analysis. In her previous role as the Director of NatureServe's Marine program, Kathy led the development of the Coastal and Marine Ecological Classification Standard, US Federal standard for characterizing and mapping coastal and marine environments.