With Your Support, We've Hit Our Goal!
$200,000 raised through the Donor Matching Challenge
---
You did it – you stepped up and met the $200,000 challenge from Wendy Paulson, Andy Kaiser, Marcia Angle, Bob Hoguet and a generous anonymous donor!
You showed more support for NatureServe and our network through your matching challenge gifts than ever before in our history. We are thrilled. But more importantly —
Because of you …
…vulnerable species and ecosystems will be better protected
…scientific knowledge will guide more decisions about precious natural resources
…future generations will have a better chance of enjoying all the benefits of Earth's awe-inspiring biodiversity
Thank you for being champions for biodiversity. Thank you for giving us the opportunity to fulfill our mission: to provide the scientific basis for effective conservation.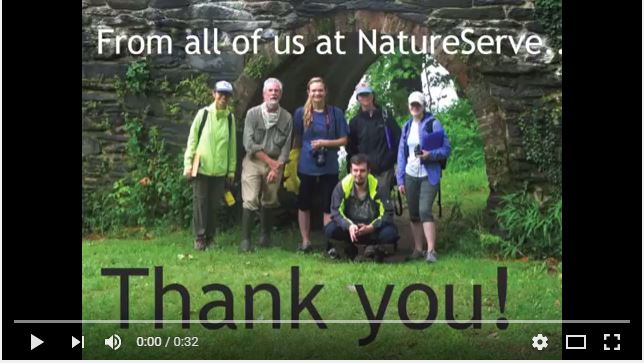 And an extra special thank you to our partners, alumni, staff, and the members of the NatureServe Network—the natural heritage programs and conservation data centers and their partners, who provide the critical information that guides conservation decisions.