NatureServe offers a high–intensity, results–oriented, and collaborative workplace where a shared commitment provides focus, excitement, and inspiration for staff to invest their best creative, intellectual, and personal efforts to ensure mission success.
Working at NatureServe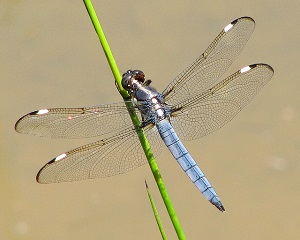 Staff have the ability to affect biodiversity conservation at the local, national and international levels through our network of member programs and other institutional alliances. Benefits include:
401K savings and retirement plan with matching contributions
Health and dental insurance
Short and long–term disability
Annual and sick leave
Life insurance 
Review NatureServe's EEO-AA policy, and read the federal EEO is the Law poster.
If you are a candidate with a disability in need of an accomodation in the application process, please call 703-908-1807.
Search our current job openings and apply today!
NatureServe Opportunities
Explore Natural Communities Interns
            Once school is out, what are your plans for the summer? NatureServe plans to hire five students to visit parks in the National Capital Region. Imagine…hiking in beautiful parks, creating podcasts of the park's natural history, and creating an experience for nature lovers everywhere to enjoy for years to come. Come explore these natural communities with us and become an Explore Natural Communities Intern for the summer of 2016!
CPEM/Vista Interns and Volunteers
NatureServe seeks interns and volunteers to learn skills and gain experience as important members of our Conservation Planning team.
Member Program Employment Opportunities
Washington Natural Heritage Program
           Natural Heritage Program Manager
Virginia Natural Heritage Program
            Natural Heritage Division Director
Oregon Biodiversity Information Center
Contact
To post an employment opportunity within the NatureServe Network or with a partner organization, please contact Elizabeth Primus.