iMapInvasives
A Collaborative Online Tool for Invasive Species Reporting and Data Management
---
Overview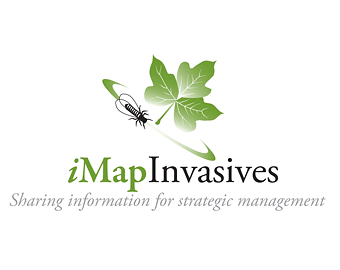 iMapInvasives is an online GIS-based data management system developed and led by members of the NatureServe network. Its tools assist citizen scientists and natural resource managers working to protect natural resources from the threat of invasive species.
iMapInvasives provides six types of data:
Observation: who, what, when, where
Assessment: detailed information about an observation
Survey: planned search of an area to determine presence or absence of specific invasive species
Treatment: information about management strategies
Infestation: information about a population
Project: groups of related data
Value
Invasive species—non-native organisms that negatively impact ecosystems, human health, and the economy—are an ever-present challenge to those responsible for protecting our lands and waters. To succeed in tracking and managing infestations, conservation professionals need sophisticated tools and access to high-quality data about where invasive species occur across the landscape. iMapInvasives provides an online database and mapping system designed to enable rapid sharing and efficient management of invasive species data.
Features & Benefits
Natural resource managers use iMapInvasives to track monitoring and treatment efforts and to stay informed of new invaders. Advanced users can make use of online polygons and detailed data forms provide flexibility for individual project needs while maintaining a standardized data structure. The GIS framework of iMapInvasives allows users to perform map-based queries, generate custom reports and maps, and receive early detection email alerts based on both species and specific geographies like counties or watersheds.
While the partners that developed iMapInvasives designed it to meet the needs of natural resource managers, the system is a powerful tool for citizen scientists to assist in efforts to control invasives. Because they are often among the first to notice a new organism that appears out of place, interested and attentive amateurs play a critical role important in early detection of invasive infestations, which is the most effective line of defense. Using their smart phones to share photos and GPS coordinates of what they see with iMapInvasives, individuals can sound the alarm for practitioners who concentrate on controlling invasives.
iMapInvasives operates at state and provincial scales and provides a shared resource for many institutions working on invasive species. As a collective hub for invasive species data, the system provides a way to communicate effectively across both organizations and political boundaries. 
iMapInvasives is a collaborative project of
New York Natural Heritage Program
Florida Natural Areas Inventory
Arizona Natural Heritage Program
Oregon Biodiversity Information Center
Pennsylvania Natural Heritage Program
Saskatchewan Conservation Data Centre
Virginia Department of Conservation and Recreation, Division of Natural Heritage
The Nature Conservancy, Vermont Chapter
The Nature Conservancy
NatureServe
Learn more at iMapInvasives.