Biodiversity Without Boundaries 2017
---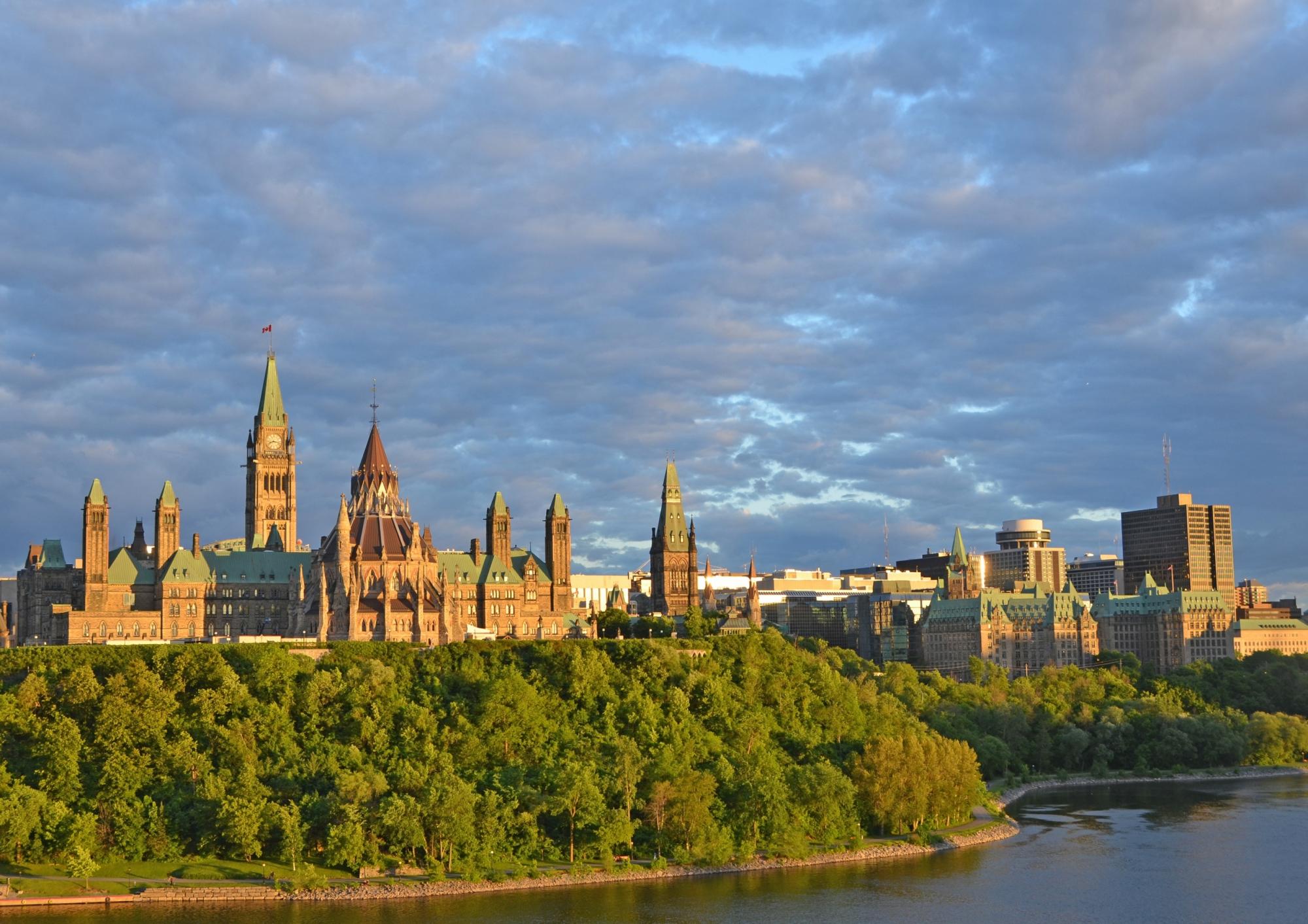 Biodiversity Without Boundaries (BWB) 2017 takes place April 9-13 in picturesque Ottawa, Ontario. As the world's second-largest nation, Canada is home to an extraordinary collection of landscapes and wildlife.
NatureServe Canada will host the NatureServe Network's annual conference, convening hundreds of the world's leading conservationists for a series of plenaries, symposia, workshops, panels, presentations, and field sessions. NatureServe's 84 Network Programs, our partners and clients from federal and state agencies, corporations, conservation-focused institutions, and other biodiversity champions will come together to discuss conservation challenges, celebrate successes, collaborate on new initiatives, share innovations, and design the future.
What to Expect
This year's theme, Managing Natural Resources and Biodiversity in a Rapidly Changing World, highlights and acknowledges the uses and pressures on our natural resources as well as the efforts and activities to protect and conserve them.
Throughout the conference, our Network Programs, partners, and clients will come together around a variety of topics, and walk through the many phases and challenges of conservation, including:
Identifying the main challenge(s)/problem(s)
Acquiring and managing key knowledge
Successfully designing and implementing conservation actions and solutions
Measuring success, progress, and the overall impact of these efforts
At the completion of the conference, all participants and their organizations will have a better understanding of their role and influence in conservation and how they can coordinate, connect, and work together to enhance conservation outcomes.
Why Should I Attend?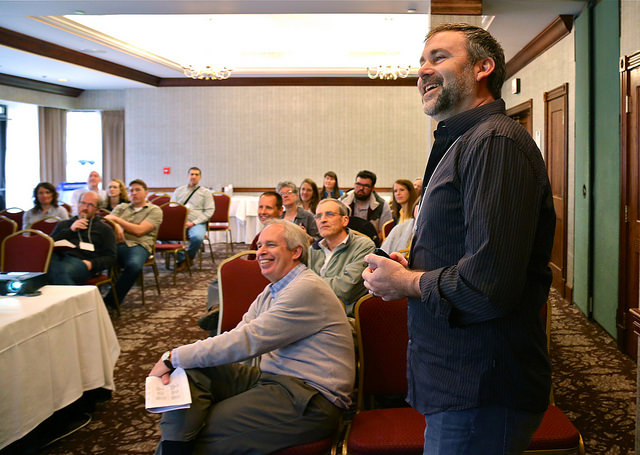 NatureServe Network Programs:
Connect your work to critical conservation issues
Develop meaningful relationships across the Network
Develop meaningful relationships across the Network and with other practitioners
Learn about new methods and techniques that could help your organization
Share your work to help other Network Programs, partners, and clients
Collaborate with others working on similar projects
Develop new business relationships
Partners and Clients:
Understand how you can most effectively access and use objective, scientific biodiversity information to guide conservation decisions
Develop direct connections and relationships with biodiversity experts
Learn about tools and resources to save you time and inform your work
Discover how biodiversity information can play an important role in larger conservation projects and sustainability efforts
Explore case studies of how biodiversity information has successfully guided conservation action and measured the effectiveness of these actions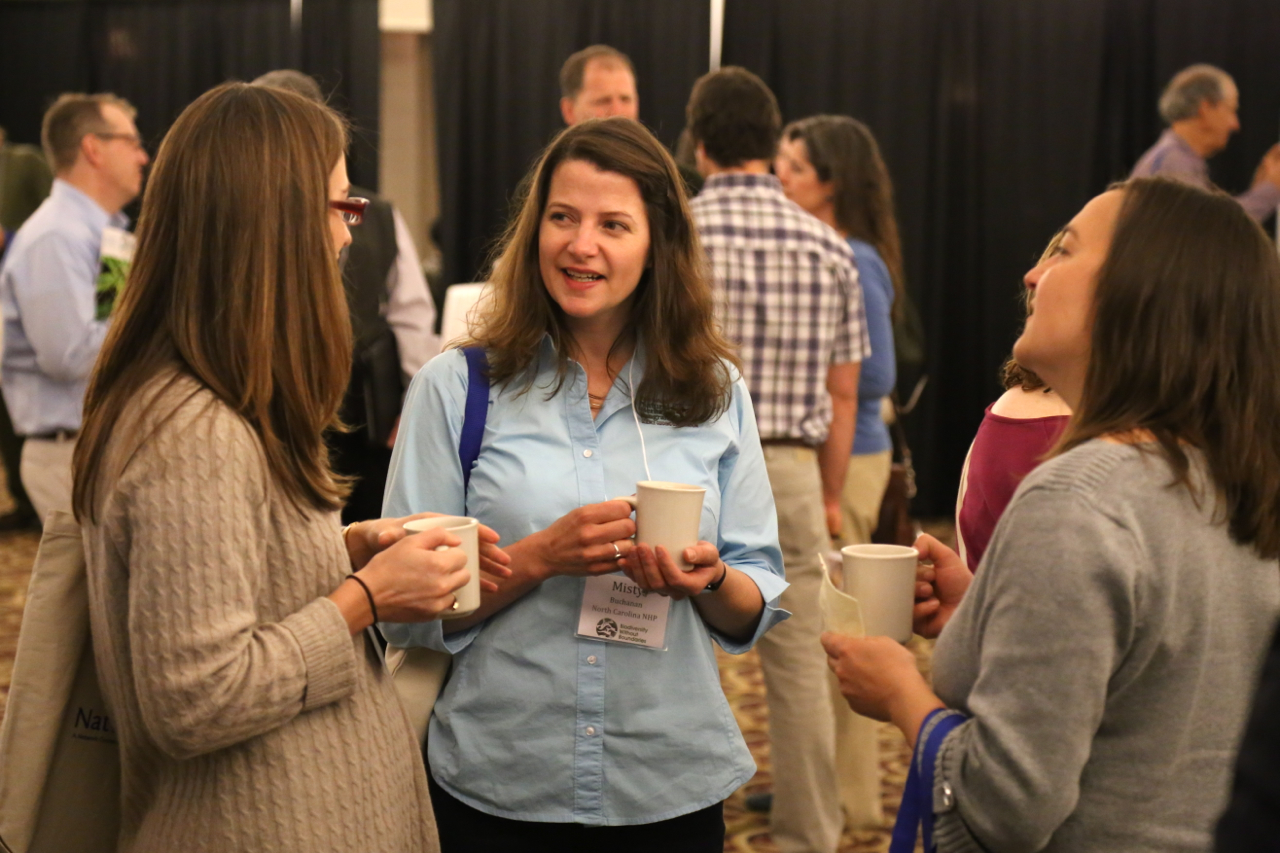 Biodiversity Champions:
Connect with people who share your passion for biodiversity
Learn about how you can get involved in efforts to better track and record species and habitats
Meet expert scientists who have their fingers on the pulse of biodiversity and conservation
Educate yourself about the latest trends, topics, and tools in biodiversity science and conservation planning
Share your perspectives with a wide audience of decision-makers and conservation enthusiasts
Registration Fees
Early Bird Registration (Ends March, 5 2017)
All Prices are in $USD
|   | One Day | Full Conference |
| --- | --- | --- |
| General | $250 | $545 |
| Network Members and Staff | $195 | $475 |
| NatureServe Network Leadership Members | $170 | $425 |
Regular Registration
|   | One Day | Full Conference |
| --- | --- | --- |
| General | $260 | $570 |
| Network Members and Staff | $205 | $495 |
| NatureServe Network Leadership Members | $180 | $440 |
Full-Conference Registration includes:
Admission to all sessions - plenary, science and technical, and field
Monday evening NatureServe Canada Welcome Event
Tuesday evening Conservation Award Dinner
Wednesday evening Canadian Museum of Nature Reception
Daily morning and afternoon break service
One-Day Registration includes:
Admission to one day's plenary and/or science and technical sessions
Morning and afternoon break service
One-day registrants are also invited to join us at the Monday or Wednesday Evening Receptions for an additional $20 each and the Conservation Award Dinner on Tuesday evening for an additional $50.  Be sure to select that option during the registration process.
Charitable Gift
During registration, you have the the option to give a charitable gift to help offset unsupported conference costs. Biodiversity Without Boundaries is the leading venue for science-driven conservation. The conference is critical for effecting conservation action. Yet, registration fees cover only a small portion of the total expense, and we rely on the support of sponsors, exhibitors, and donors. If you wish to become a supporter of Biodiversity Without Boundaries to help ensure conservation is informed by the best science possible, please give a gift during the registration process. Alternatively, you can become a sponsor, exhibitor, or donate a different amount by contacting Erin Chen (erin_chen@natureserve.org; 703.908.1841).
A portion of your contribution under this option may be tax-deductible.
Biodiversity Without Boundaries 2017 - Cancellation Policy
NatureServe has a sliding scale for registration reimbursement that reflects our out-of-pocket costs.
Prior to March 3, 2017 – 50 percent
March 4 to March 23, 2017 – 25 percent
After March 23, 2017 – no refund
The policy applies to conference fees (including meals and field trips) paid to NatureServe. There will be a $50 processing fee charged for any cancellations received.