BWB17 Call for Submissions
---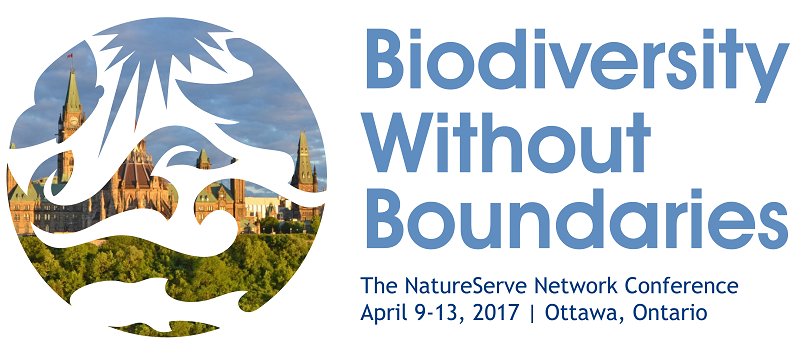 **SUBMISSIONS NOW CLOSED** Please contact Don Kent for more information at  Don_Kent@natureserve.org
Call for Plenaries, Symposiums, Workshops, Panels, Posters and Presentations
NatureServe invites staff, Network Programs, partners and other members of the biodiversity science and conservation community to submit proposals for plenaries, symposiums, workshops, panels, posters and presentations. We are particularly interested in proposals that support the conference theme – Managing Natural Resources and Biodiversity in a Rapidly Changing World – and reflect our commitment to working with stakeholders to ensure the sustainability of critical species, communities, and landscapes. We also welcome Network-centric sessions that focus on strengthening our shared enterprise.
Submission Deadline: November 23, 2016
Accepted Submission Categories
Submissions should fall into the following categories, with the first three areas emphasizing the NatureServe Network's interaction and collaboration with external stakeholders, whereas the fourth area is focused on strengthening the Network itself.
Obtaining the Knowledge to Make Good Decisions
Sessions will include knowledge types (e.g., element occurrences, observation data, species distribution models, citizen science), accessing knowledge (e.g., environmental review tools, multijurisdictional data, First Nation/Indigenous), knowledge analysis (e.g., prioritizing species and areas, ecological integrity), and issue-specific knowledge (e.g., climate change vulnerability, pollinators, invasives,).
Developing and Implementing Good Plans
Sessions will include planning in specific sectors (e.g., energy, transportation, tourism), in specific realms (e.g., marine, freshwater), mechanisms (e.g., key biodiversity areas, environmental markets, climate change adaptation planning), large-scale planning (e.g., transboundary, vast and remote areas), and planning tools (e.g., NatureServe Vista).
Measuring Progress and Communicating Success
Sessions will include measuring progress and communicating success to others.
Measuring Progress Examples: sustainability metrics, the Biodiversity Indicators Dashboard, ecological integrity assessments, status assessments.
Communication Success Examples: social media, innovative outreach.
Strengthening the Network
Sessions will include knowledge types and sharing, communication and engagement, building a sustainable enterprise, Network health, training, and marketing.
 
Please submit a separate form for each proposal and fill out each form as completely as possible so we can give your proposal proper consideration. We make every effort to include all appropriate submissions. However, you may be asked to collaborate with others on a plenary, symposium, workshop or panel, or alternatively to present your work as a poster.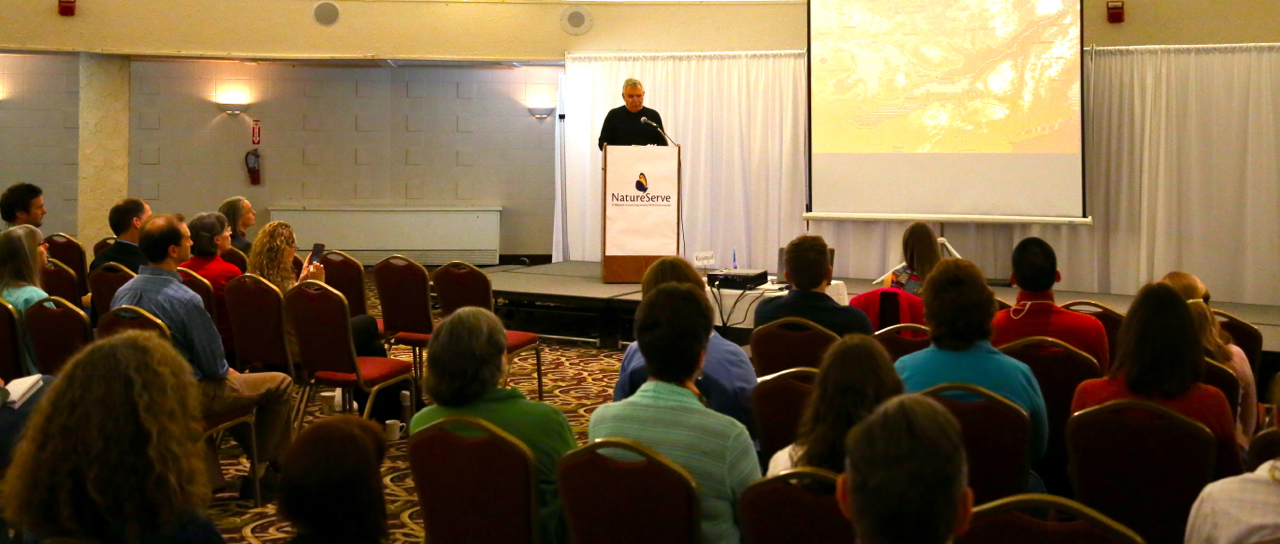 Types of Sessions
Sessions at Biodiversity Without Boundaries typically fall into five types:
Symposiums – Several speakers discuss a topic before and with an audience. Typically beginning with short presentations by the speakers. Symposium proposals should be submitted by the organizing individual, and include a list of confirmed and invited speakers.
Workshops – Workshops emphasize interaction and the exchange of information among the participants. The participants are actively engaged in problem-solving, interacting with tools, and/or creating action steps related to a topic. Workshop leaders might open the session with a brief oral presentation, but primarily serve as facilitators to the interaction among participants and the progress of the session. The key to a successful workshop is to have a clearly stated goal of what you would like the workshop to generate—for example, new ideas about how to solve a particular problem, or feedback on the functionality of a particular tool—and enough background information available for your participants to readily understand the issue. Workshop proposals should be submitted by the host/moderator.
Panels – A relatively small group of people brought together to discuss, investigate, or decide a particular manner. Differs from a symposium in that the panel has a desired outcome. Panel organizers are responsible for identifying, recruiting, and organizing the panels. Please submit just one proposal for the entire panel that provides the overall topic and a list of panelists (both invited and confirmed).
Presentations – Typically an individual showing, describing, or explaining their work or an idea to an audience. Biodiversity Without Boundaries presentations will be held to 20 to 30 minutes, including questions from, and discussion with, the audience. We recommended that the presentation be limited to 10 to 15 minutes to ensure interaction with the audience. A moderator will keep presenters on schedule.
Posters - Posters provide a summation of a topic that can be scanned, read, and/or re-read by participants anytime during the conference. Posters are highly effective for presenting results—such as of field studies, research projects, development plans, etc.—and high-level views of emerging issues, but can address any stage of a project or idea. Here are some sites that offer poster-design tips:
We invite creativity, so if you have other ideas for your session, please contact Don Kent to ensure that we can accommodate your needs as a presenter.
Many sessions are accompanied by a visual aid, such as a PowerPoint. Here are some sites that offer guidance for preparing effective visual aids:
File Logistics
The computers in the session rooms will be Windows XP-based PCs with Microsoft Office 2010, including PowerPoint and Windows Media Player. All presentations will be uploaded by conference staff onto conference laptops in each session room; personal laptops cannot be used for presentations.
Instructions for naming your file and providing it to conference staff will be emailed to presenters.
Macintosh Users: To convert an Apple Keynote presentation to a PowerPoint presentation, follow the instructions at eHow; refer to your software's help documentation for converting other Mac presentations to a Windows-capable format. Please make sure that all inserted pictures are either JPEG or PNG file-types. Quicktime (.mov) files are an acceptable video format.
Poster Format and Display
Posters should be no larger than 30" x 40" (76cm x 101cm), with either portrait or landscape orientation. Should you require more space, please contact Dorina Sepulveda.
Posters will be displayed on easels we provide—no mounting is necessary. NatureServe will provide the necessary fasteners.
You must register to attend at least one day of the conference for your poster to be displayed. Poster authors should plan to be near your posters to talk with viewers during the afternoon breaks and at the Monday evening reception.
Posters will be recycled at the end of the conference. Should you wish to retain yours, please notify us when you register to make arrangements for you to retrieve it or have it sent to you at your expense.
Submission Deadline: November 23, 2016