Enhance Your Personal Wildlife Conservation Efforts
---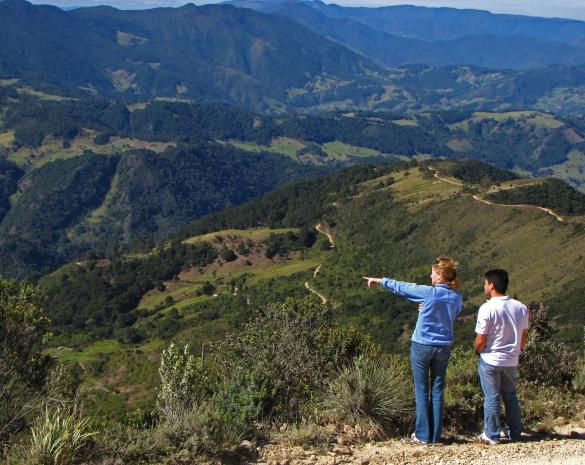 Maybe your New Year's Resolution is to advocate for a local at-risk species. Or maybe you want your kids or grandkids to love and appreciate nature the way you do. Or maybe you just want to help a local conservation non-profit.
Whatever your reasons for conserving nature, we hope you will join us on Thursday, February 19 at 3:00 pm Eastern Time for a discussion with NatureServe President & CEO Mary Klein on how you can enhance your personal wildlife conservation efforts in 2015.
We want to customize the webinar to suit you. After you register, please click here (or follow the link in your confirmation email) to fill out a brief survey that tells us about different scenarios you would like us to cover. For example:
You often spot interesting wildlife—a bird, a flower, a frog—and you want to learn more about what you see
You are planning a hike, and want to know what interesting plants and animals are in the area
You want to help your local land trust successfully and strategically conserve the most important places
A development project is scheduled for your neighborhood, and you want to understand what the biodiversity impacts might be
You are advocating for protection of a specific species
Going on vacation? Before the trip, you want to know about your destination's plants, animals, and the conservation landscape
Or, use the survey to share other instances in which more data, tools, and expertise could help inform your personal conservation activities.
We look forward to speaking with you!