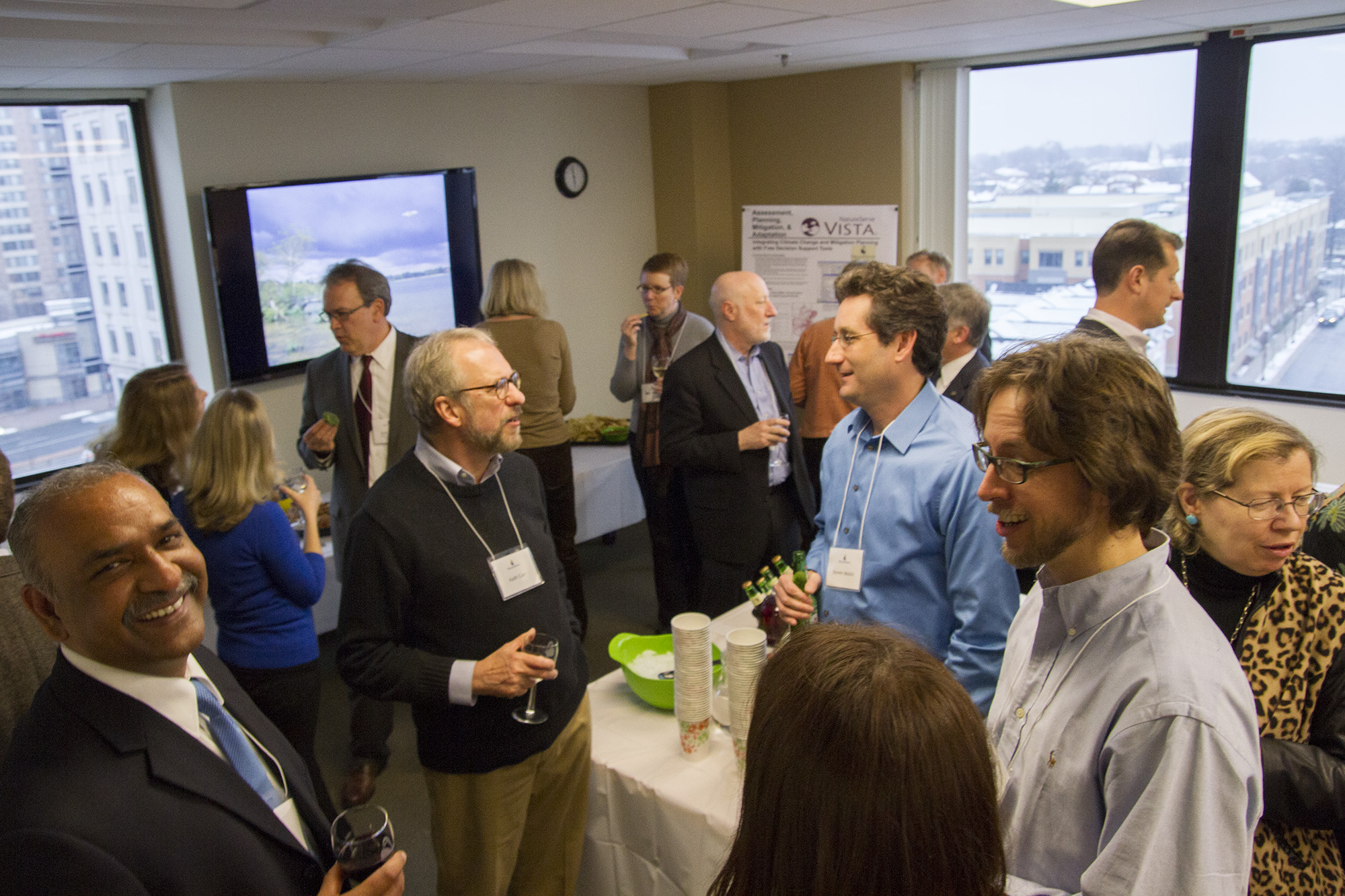 On March 25, 2014 we opened up our home office in Arlington, VA to let guests see the office; to celebrate our most momentous recent milestone, the 2014 MacArthur Award for Creative and Effective Institutions; and to take the opportunity to let our partners and friends meet the people behind our data, to learn more about thier ongoing work, and to be a part of our bright future here at NatureServe. 
The event featured hors d'oeuvres, beer, and wine, and check out posters from several of our projects, with many of the scientists who worked on them on-hand to discuss their achievements.
The Open House was a huge success—thanks to everyone who attended!