NatureServe Core Methodology
Standards that Define the NatureServe Network
---
Overview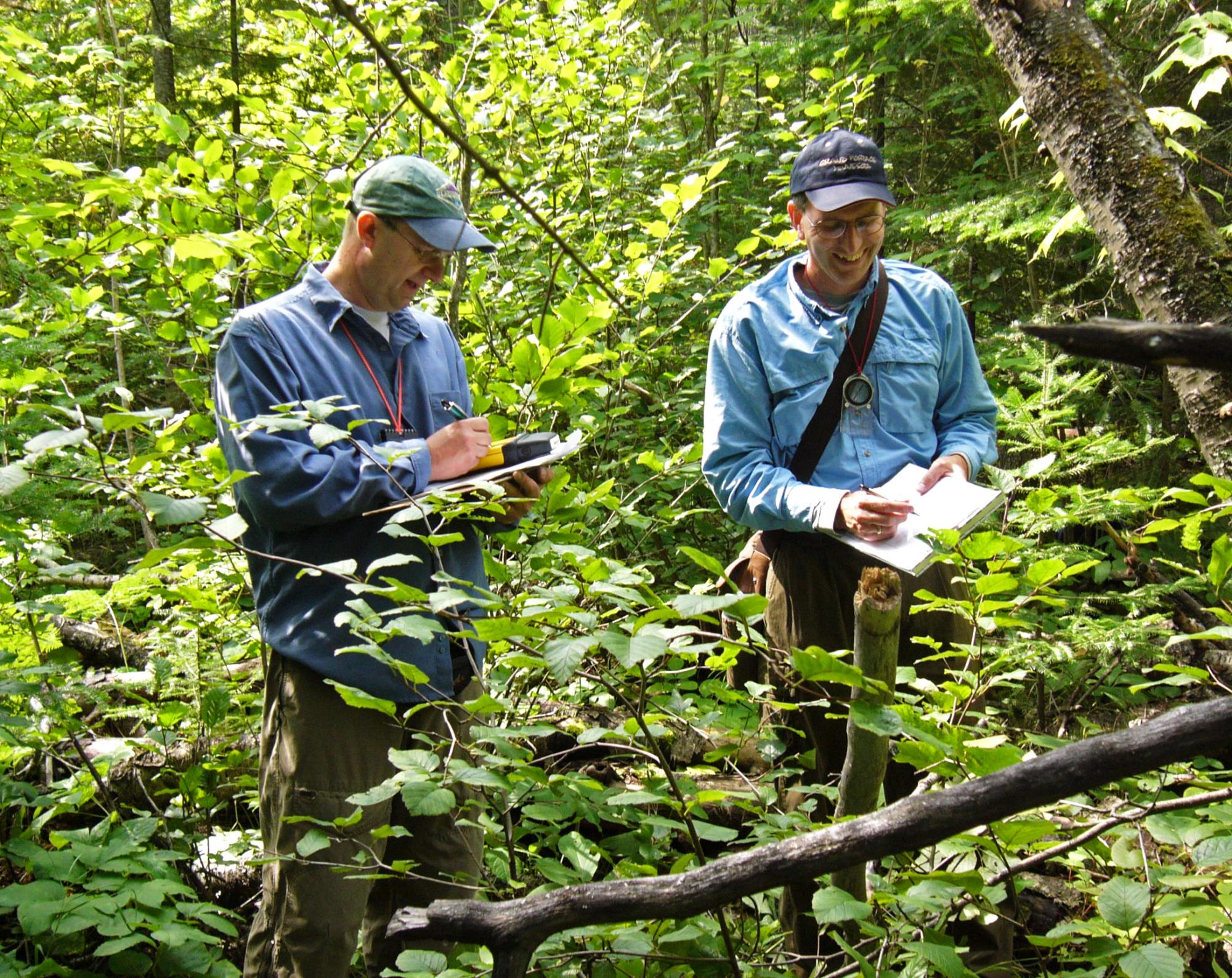 Use of a standard methodology is the defining characteristic of the NatureServe network. By specifying procedures for gathering, managing, and representing data, the core methodology unites the efforts of individuals and institutions throughout the Western Hemisphere to advance the knowledge needed for effective conservation of biodiversity. NatureServe core methodology provides broadly applicable guidelines based on scientific expertise. While it has evolved to keep pace with scientific and technological advances, the basic continuity of the methodology over more than 40 years has permitted the network to accumulate vast amounts of authoritative data on species and ecological communities.
Value
Data from a single jurisdiction paints only part of the picture about most species and ecological communities. The use of standard definitions, methods, and practices by a network of locally operated programs in the United States, Canada, and Latin America allows NatureServe to combine biodiversity data sets across boundaries. The consolidated data and its value-added products can be utilized to evaluate range-wide conservation status and trends and to guide management and research activities at multiple geographic scales.
Features & Benefits
NatureServe methodology is characterized by four basic principles:
It is scientifically and empirically based.
It provides a common vocabulary and standard procedures, allowing ideas and information to be shared throughout the network.
It supports the collection and management of data at multiple geographic scales, allowing decisions to be made based on detailed local information, yet within a global context.
It is dynamic and evolves to meet new scientific needs and technological advances.
Because biodiversity encompasses the variety of life at all levels, the methodology is designed to deal with both species and ecological communities, referred to collectively as "elements of biodiversity." The NatureServe network has gathered and organized data on over 100,000 such elements of biodiversity, including animals, plants, fungi, and terrestrial and freshwater communities. Scientific names, local and global conservation status, basic biological and ecological characteristics, management requirements, and the location and condition of species populations and community occurrences are among the types of data collected.
The data centers that make up the NatureServe network utilize the core methodology to answer three key questions: What species and ecosystems exist in a region? How are they doing (their condition and status), and which are priorities for conservation? Where precisely are they found? These questions are answered through a sequence of iterative steps:
Develop a list of the elements of biodiversity in a given jurisdiction, focusing on macroscopic species groups and ecological communities.
Assess the relative risk of extirpation or extinction of the elements to determine conservation status and set initial priorities for detailed inventory and protection.
Gather information from all available sources on priority elements and their known and possible locations, ecology, and management requirements.
Conduct field inventories for these elements and collect data about their location, condition, and conservation needs.
Process and manage the data collected, making use of standardized procedures.
Analyze the data with a view toward refining previous conclusions about element abundance or rarity, location, management needs, and other issues.
Provide information to interested parties so that it can be used to guide conservation, management planning, and other environmental decision-making.
Data centers may need to adapt aspects of this methodology to meet local needs or comply with institutional requirements, but by and large all the data centers "play by the same rulebook"—allowing them to operate as a network.
Ever since its inception in the mid-1970s, the methodology has been reflected in computerized data management systems. NatureServe continues to develop custom software applications that incorporate the standards of the core methodology and allow local datasets to be compiled and compared across jurisdictional boundaries—the latest generation data management system is known as Biotics 5.