NatureServe Canada Annual Report 2018-2019
---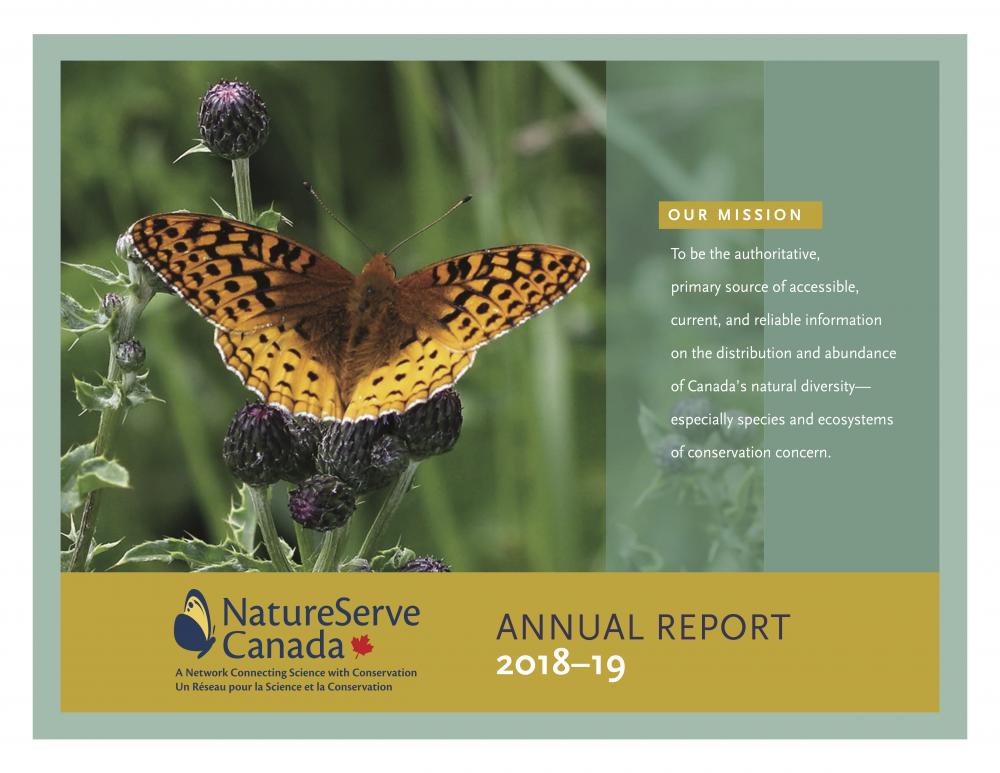 NatureServe Canada's Annual Report 2018-2019 provides an overview of key activities and accomplishments of the NatureServe Canada Network as well as summary financial information. 
Fiscal 2018-2019 was another busy year that saw NatureServe Canada embark on several new projects with our partner and member organizations. These included the Canadian Key Biodiversity Areas program, a National Endemic Species Report, our Ecosystem-based Automated Range Mapping initiative (EBAR), our Secure and Open Data policies and procedures, and work to enhance the iNaturalist.ca Citizen Science platform.  Each of these activities saw NatureServe Canada working with a broad group of organizations in order to improve biodiversity data management, sharing, and distribution.
A big thank you to our members and partners for another great year of collaboration. Happy reading!
Patrick Henry, NatureServe Canada Executive Director