See the curated media list below to learn more about NatureServe.
To speak with one of our experts—or for more information about what we do and how we work—please contact Samantha Belilty (954-655-2984).
Most Popular Media Hits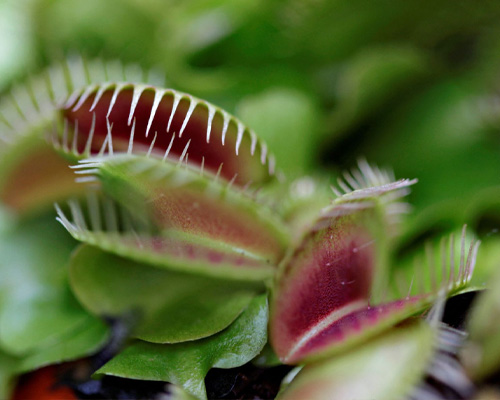 FEBRUARY 6, 2023 | Reuters
A leading conservation research group found that 40% of animals and 34% of plants in the United States are at risk of extinction, while 41% of ecosystems are facing collapse. NatureServe said the report was its most comprehensive yet, synthesizing five decades' worth of its own information on the health of animals, plants and ecosystems.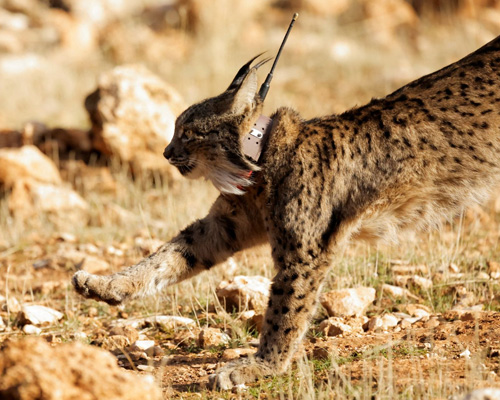 DECEMBER 23, 2022 | Reuters
"Knowing what we do about the impact of climate change and habitat loss, it's hard to imagine that thousands if not millions of species are not in the process of going extinct right now," said Sean O'Brien, an ecologist who heads the NatureServe nonprofit working to establish definitive data on North American species.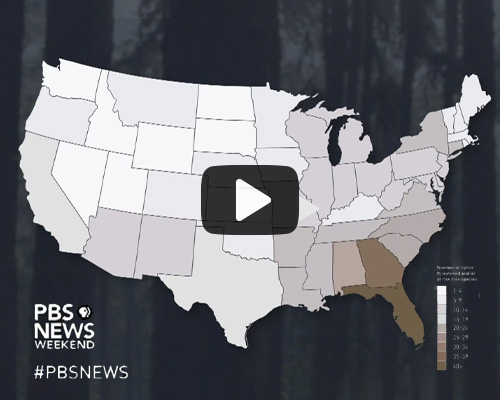 AUGUST 28, 2022 | PBS
A new report warns that at least 1 in 9 tree species in the U.S. are at risk of extinction. Trees face a host of threats including invasive species, deadly disease and climate change. The data comes as part of the most comprehensive threat assessment ever collected on U.S. forests. Host Geoff Bennett interviews the scientists involved in this study.
The plight of any native species is cause for concern, but with trillium there is another layer — almost an emotional factor. Their distinctive, early flowers charm us, making them a kind of poster plant for other species in trouble, ambassadors for an interest in growing and conserving natives.
APRIL 27, 2022 | Reuters
"This global assessment is a key beginning to understanding reptile conservation needs. Now we know where the priorities are and what the threats are that we need to ameliorate. There is no longer any excuse for leaving reptiles out of conservation planning and implementation efforts worldwide," said Bruce Young, co-leader of the study and chief zoologist and senior conservation scientist at NatureServe.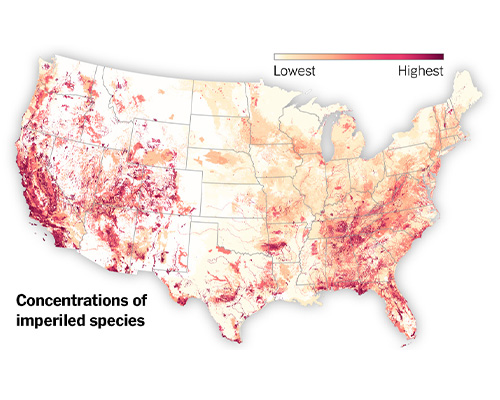 To identify concentrations of imperiled biodiversity, scientists created models for more than 2,200 species based on where they are known to exist and their habitat needs. The research and the related maps were a partnership between NatureServe and its network of state partners, Esri, and the Nature Conservancy.
Media Hits Continued