Heritage Circle
In 2013 NatureServe established The Heritage Circle to recognize those who support our mission through their estate plans.
A legacy or planned gift is a financial contribution that is pledged now but is conveyed after your lifetime. A legacy gift to NatureServe bolsters our financial security and ensures that our vision—to have the best available science informing conservation decisions so that biodiversity thrives—will continue for future generations.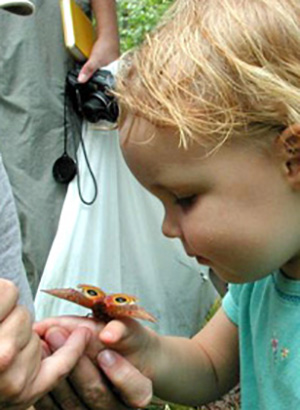 To explore planned giving options in complete detail and discover which will best meet your needs, we suggest engaging an estate attorney. As a first step, click here for an overview of some of the most popular options for making a lasting impact after your lifetime or visit this free online resource to see and create simple estate planning documents. 
"Planned giving is a key component to ensuring that NatureServe's work carries on. I know that my grandchildren and great-grandchildren will benefit from a diverse and resilient natural world. My planned gift to NatureServe is designed to help make this vision a reality—please consider doing the same."
Thomas L. Smith
Director, Virginia Natural Heritage Program (retired)
Click here to start your Heritage Circle journey by reviewing the Planned Giving options.
Your Support Matters!
We are extremely grateful to our donors⁠—those individuals, corporations, foundations, non-profits, and government agencies—who believe that Earth's biodiversity deserves protection!
Your NatureServe Donor Services Team
Our Commitment to Our Donors
NatureServe is a nonprofit, tax-exempt charitable organization under Section 501(c)(3) of the Internal Revenue Code. Donations are tax-deductible as allowed by law. Our EIN #: 52-188-4438