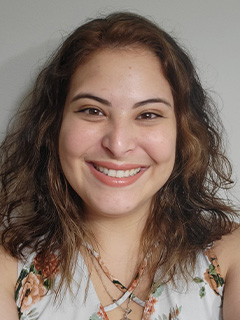 Email
(703) 908-1800 ext. 6154
As Administrative Assistant, Diana's primary focus is to help track and process NatureServe's partner organization agreements, invoices, credits, and payments. She also provides general administrative support including contact database management, file management, meeting/event support, and data entry.
Diana Iarussi graduated from George Mason University with a bachelor's degree in Anthropology and double minor in Folklore and Mythology, and Immigration studies. Currently, she is getting her master's degree in Anthropology and is deciding on whether she will continue her education towards a Ph.D. She has a passion for people, culture, literature, as well as nature, and the environment, which is the reason she went into anthropology. In her free time, she enjoys reading, writing, and gardening.