Guidelines for Using the NatureServe Climate Change Vulnerability Index Release 3.0
---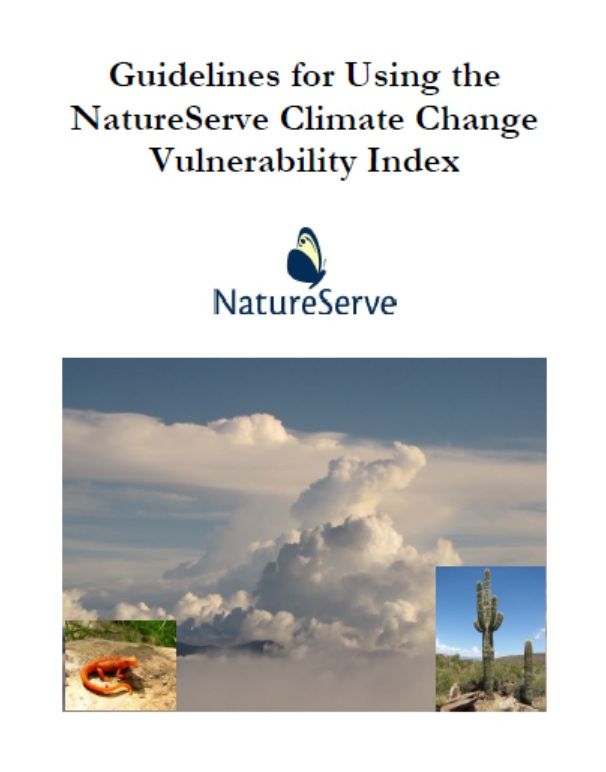 This document explains Release 3.0 of the NatureServe Climate Change Index, how to use it, and how to understand the results.
Read this document to learn:
How the Index works
Preparing to use the Index: Planning for Project Success
Preparing to use the Index: Gathering Information
Applying the Index
Interpreting your results
Citation
Young BE, Byers E, Hammerson G, Frances A, Oliver L, and Treher A. 2015. Guidelines for using the NatureServe Climate Change Vulnerability Index Release 3.0. Arlington, VA: NatureServe.