The protection of North America's biodiversity relies on ongoing support from individuals like you.
Nature is not just a place to visit, it is home. And it's up to us to make sure all species and ecosystems are preserved before it's too late.
Join "The Nest" and give monthly to support the critical work of collecting, analyzing and delivering biodiversity information.
NatureServe applies the power of technology, science, and big data to help prevent extinction by collecting, analyzing and distributing biodiversity information on 100,000 species.
Established 50 years ago as the first biodiversity observation network on the planet, our data is now used by conservation decision makers across all North America. Without our data it would be much harder to know where to focus biodiversity protection.
Why give monthly?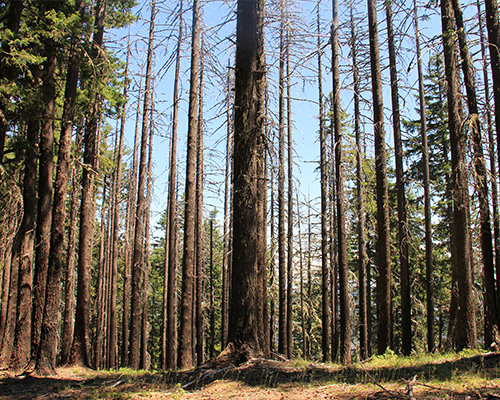 Become a part of the community supporting the backbone of conservation action. You'll be joining like-minded individuals taking action to save planet earth!
Donations are processed automatically so you can continue enjoying the great outdoors while we make sure your contribution goes to work.
All members of The Nest receive monthly good news about the biodiversity wins and opportunities to connect with other members.
Monthly donations are gifts we can count on as a sustainable source of revenue that will add up to big impact. No matter the amount, you're helping push our work forward.
$5 Monthly Donation = $60 a year
$25 Monthly Donation = $300 a year
$50 Monthly Donation = $600 a year
$100 Monthly Donation = $1,200 a year
Think of it as a monthly subscription... one that's creating good in the world!