NatureServe Announces Addition of Thomas E. Lovejoy, Ph.D. to Strategic Advisors Council
---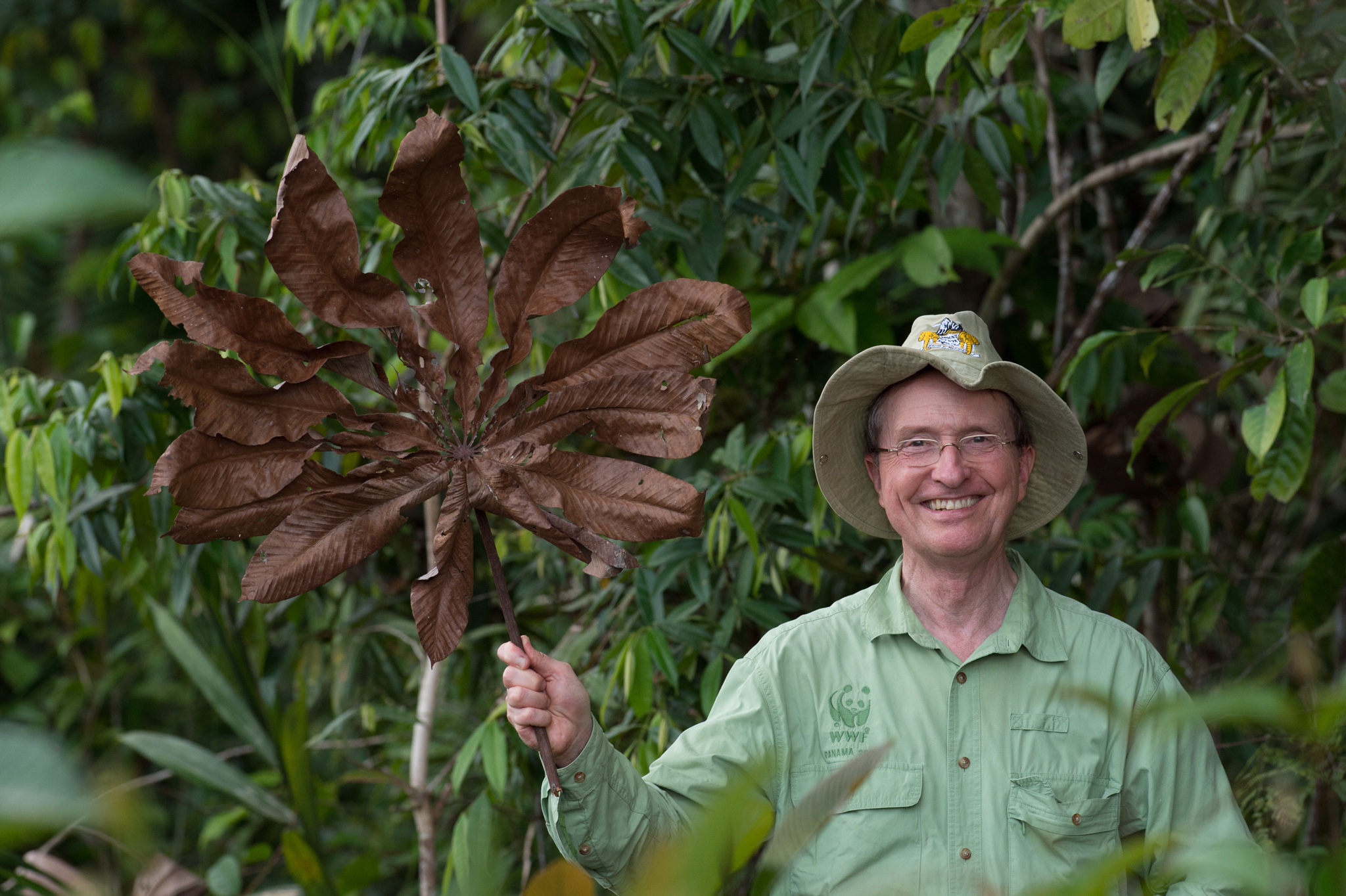 ARLINGTON, VA— Award-winning conservationist, Thomas E. Lovejoy, Ph.D., has joined the Strategic Advisors Council of NatureServe, a biodiversity conservation organization headquartered in Arlington, Virginia. NatureServe consists of 86 Network Programs of more than 800 biodiversity scientists who collect real-time, accurate data about 7,000 habitats and 70,000 imperiled species in the Western Hemisphere. Thomas Lovejoy, "the Godfather of Biodiversity," is a Senior Fellow at the United Nations Foundation and University Professor in the Environmental Science and Policy department at George Mason University. He has served as the Chief Biodiversity Advisor to the World Bank, Lead Specialist for Environment for Latin America and the Caribbean, as well as Senior Advisor to the President of the United Nations Foundation. His contributions to conservation have earned him numerous awards and citations, including the Blue Planet Prize in 2012 for being the first scientist to academically clarify how humans are causing habitat fragmentation and pushing biological diversity towards crisis.
From 1973 to 1987, Lovejoy directed the conservation program at World Wildlife Fund-U.S. In 1978, Lovejoy played a central role in the establishment of conservation biology, by initiating the idea and planning with B. A. Wilcox for The First International Conference on Research in Conservation Biology. Two years later, Lovejoy introduced the term "biological diversity" to the scientific community. In 2002, he served as the President of the Heinz Center, and six years later, was selected as the first Biodiversity Chair of the H. John Heinz III Center for Science, Economics and the Environment. By 2009, Lovejoy was appointed Conservation Fellow by the National Geographic Society. From 2009 to 2013, he chaired the Scientific and Technical Panel for the Global Environment Facility which provides funding related to the international environmental conventions, and serves as the Advisor to the current Chair.  More recently, in 2016, Lovejoy was selected as a U.S. Science Envoy by the United States State Department.
"It is a great honor to announce that Tom Lovejoy has accepted the invitation of NatureServe's Board of Directors to serve on our Strategic Advisors Council," noted Gregory Miller, President & CEO at NatureServe. "Tom brings to NatureServe his unique perspective on science-based decision making and the strategic application of biodiversity knowledge, so we may identify and protect nature for current and future generations." Upon accepting his appointment in the NatureServe Strategic Advisors Council, Lovejoy states, "Biodiversity Conservation is only as effective as the information on which it is based. That is why NatureServe is so essential to the future of the Living Planet." Through his career, Lovejoy has served on advisory councils in the Reagan, George H.W. Bush, and Clinton administrations. He received his B.S. and Ph.D. in Biology from Yale University.
About NatureServe
 NatureServe is a non-profit biodiversity conservation organization comprised of 86 Network Programs encompassing more than 800 biodiversity scientists who discover, innovate, and conserve over 70,000 species and 7,000 habitats that are at-risk of extinction in the Western Hemisphere. The NatureServe Network collects accurate, real-time data about imperiled species and entire ecosystems, transforms the data into knowledge products and visualizations, and provides meaning through expert analyses to guide decision-making, implement action, and enhance conservation outcomes. NatureServe steadily keeps its finger on the pulse of the planet, to ensure the preservation of species and natural communities whose futures depend on conservation action. Website: www.natureserve.org     
Media Contact:
Todd Parks
Telephone: 703-908-1850
Email: todd_parks@natureserve.org