NatureServe Network's Scientific and Technological Achievement Award Winners
Corporación Autónoma Regional del Valle del Cauca and Fundación Panthera Colombia
---
Valle del Cauca, Colombia— Corporación Autónoma Regional del Valle del Cauca (CVC) and Fundación Panthera Colombia received the NatureServe Network's Scientific and Technological Achievement Award for their extensive work with camera traps in Colombia. NatureServe, a conservation-driven nonprofit organization, announced the award at their annual Biodiversity Without Boundaries conference in San Juan.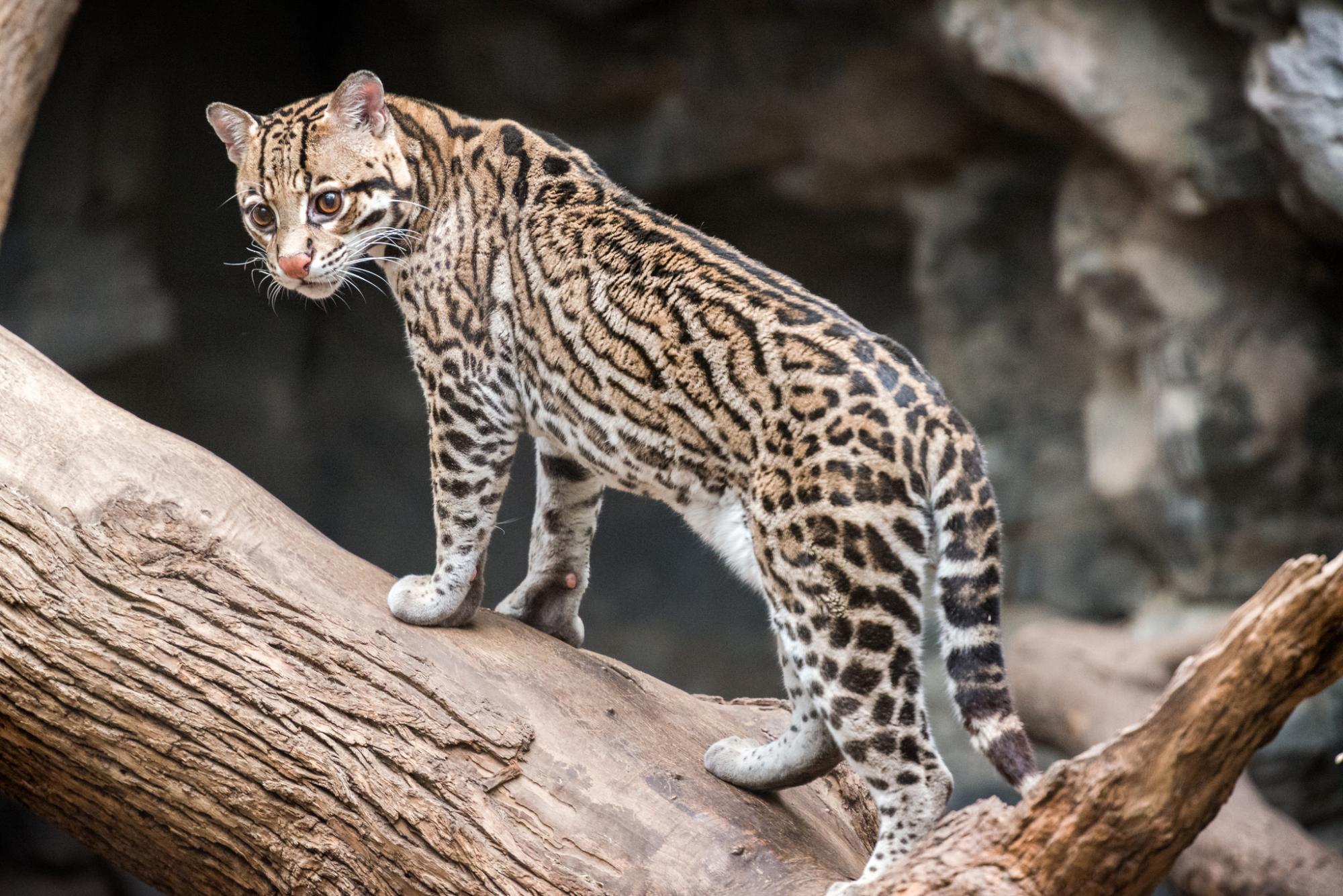 A camera trap is a remotely-activated camera that is equipped with a motion or infrared sensor that uses a light beam as a trigger. Camera trapping allows scientists to capture wild animals on film without being present. Across Colombia's tropical forests, some of the most complex and diverse ecosystems on earth, researchers from CVC and Panthera are using camera traps to gather ecological data that can be useful in managing at-risk species.
Selected amongst more than 80 Programs comprising an international Network spanning the Western Hemisphere, CVC and Panthera were selected for their ability to bring together Network Programs, organizations and professionals around the world by disseminating invaluable information on species.
"Thanks to the extensive work by these two organizations, property owners with feline-human conflict now have resources for an anti-predatory strategy and best practices for the conservation of their land, including prohibiting the hunting of cats," said Lori Scott, NatureServe's Interim CEO.
The objective of their collaboration was to evaluate the status of feline populations in conservation targets and the diagnosis of human-feline conflict. Through the use of cameras, more than 37 records identified the presence of five species of cats in the Valle del Cauca, including the ocelot (Leopardus pardalis), puma (Puma concolor) and oncilla (Leopardus tigrinus).
NatureServe is a non-profit organization that provides high-quality scientific expertise for conservation. Our dynamic and impactful data, tools, and expertise help guide conservation action where it's needed most. We envision a world where decision-makers fully understand the importance of science, and use information provided by the NatureServe Network to identify and protect our precious animals, plants, and ecosystems. To learn more, visit www.natureserve.org and www.facebook.com/natureserve.
Corporación Autónoma Regional del Valle del Cauca (CVC) is the entity responsible for managing natural resources renewable and environment of Valle del Cauca, who as supreme authority environmental and in partnership with social partners aims for a healthy environment, contributing to improving the quality of life of the population and competitiveness of the region in the context of sustainable development. To learn more, visit http://www.cvc.gov.co/.
Panthera is the only organization in the world that is devoted exclusively to the conservation of the world's 38 wild cat species and their ecosystems. Utilizing the expertise of the world's premier cat biologists, Panthera develops and implements global strategies for the most imperiled large cats. Representing the most comprehensive effort of its kind, Panthera partners with local and international NGOs, scientific institutions, local communities, governments around the globe, and citizens who want to help ensure a future for wild cats. Panthera's grants program, the Small Cat Action Fund (SCAF), additionally supports conservation and research initiatives on many of the 31 smaller wild cat species around the globe. To learn more, visit https://www.panthera.org/.