Winner of the MacArthur Award for Creative and Effective Institutions
$1 million award recognizes nonprofit network for its conservation innovation and impact
---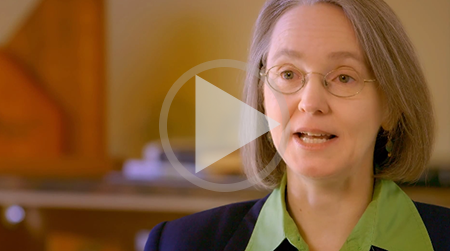 NatureServe has received one of the nonprofit world's most prestigious awards for organizational excellence from the John D. and Catherine T. MacArthur Foundation.
The Foundation bestows its annual MacArthur Award for Creative and Effective Institutions (MACEI) on exceptional nonprofits that demonstrate innovation and impact in tackling the world's most pressing problems. No problem is more urgent than protecting the Earth's biodiversity, and no group has done more to understand biodiversity than has NatureServe, according to the MacArthur Foundation.
All too often, political borders and private interests do not coincide with the scientific reality on the ground. That makes conservation progress hard to quantify and collaboration a challenge to sustain.
NatureServe is the network for making that happen, by steering resources to the places, species, and ecosystems in greatest need. NatureServe is the heart of a network of scientists and natural resource managers encompassing more than 1,000 scientists, information technology experts, and other professionals across the United States, Canada, and Latin America who:
analyze and manage species and habitat data, from the Alaskan and Canadian tundra to the rocky shores of Patagonia;
create reliable scientific knowledge about biodiversity for use by experts and policymakers, such as how to sustainably manage forest lands; and
provide conservation and resource managers with useful data, tools, and expertise by responding to more than 6 million inquiries per year.
In addition to investing in the organization's mission and long-term sustainability, the Award highlights the MacArthur Foundation's recognition of NatureServe as the champion of empirical, non-partisan approaches for conserving wildlife. This Award will help NatureServe find new, more cost-effective ways to put accurate and useful science into the hands of practitioners and decision-makers alike. Over the past four decades, the NatureServe network has created, maintained, and analyzed the most comprehensive database on the species and ecosystems of the Western Hemisphere. The members of this unique public-private effort also work closely with other partners, both within and beyond their jurisdictions, to advance biodiversity conservation. Their collective knowledge stands as the vital means of measuring of the health of the planet.
The MacArthur Award will further NatureServe's mission most critically on two fronts: increasing the organization's voice in the dialogue over global change and expanding our role as an enabler of "citizen science."
"We are thrilled to receive this award from the MacArthur Foundation," said Mary Klein,  former president and CEO of NatureServe. "It reinforces our network's dedication to creatively connecting people with information on the natural places they care about."
In choosing to make the Award to NatureServe, the MacArthur Foundation highlighted its role in helping governments and private companies act as more effective environmental stewards.
NatureServe will apply the $1 million MACEI Award toward critical programs including:
Global Change
Across species and ecosystems, NatureServe sees the impacts of pressures like climate change or energy development in a level of detail that no other organization in the world can. The MacArthur Foundation and NatureServe have already collaborated on the development of a Biodiversity Dashboard, an online tool created in 2012 that will help local stakeholders, national governments, and international bodies track whether and how conservation actions succeed in improving on-the-ground biodiversity.
Citizen Science
Technological and cultural trends have dramatically improved the collection of species data by amateur naturalists—those who, in the original sense of the word, do it for love. Leveraging these data will dramatically boost professional scientists' ability to detect landscape-level change and also breathe new life into citizens' understanding of the importance of biodiversity. NatureServe is promoting the use of user-friendly mobile apps that increase the quality and consistency of citizen-science data as well as their ability to work with its own databases and others. NatureServe will dedicate an entire day of its annual conference in April toward building momentum for more and better citizen science.
Learn More
Learn about NatureServe's work with the MacArthur Foundation