NatureServe Network Data Leads to New Home for Chimney Swifts
---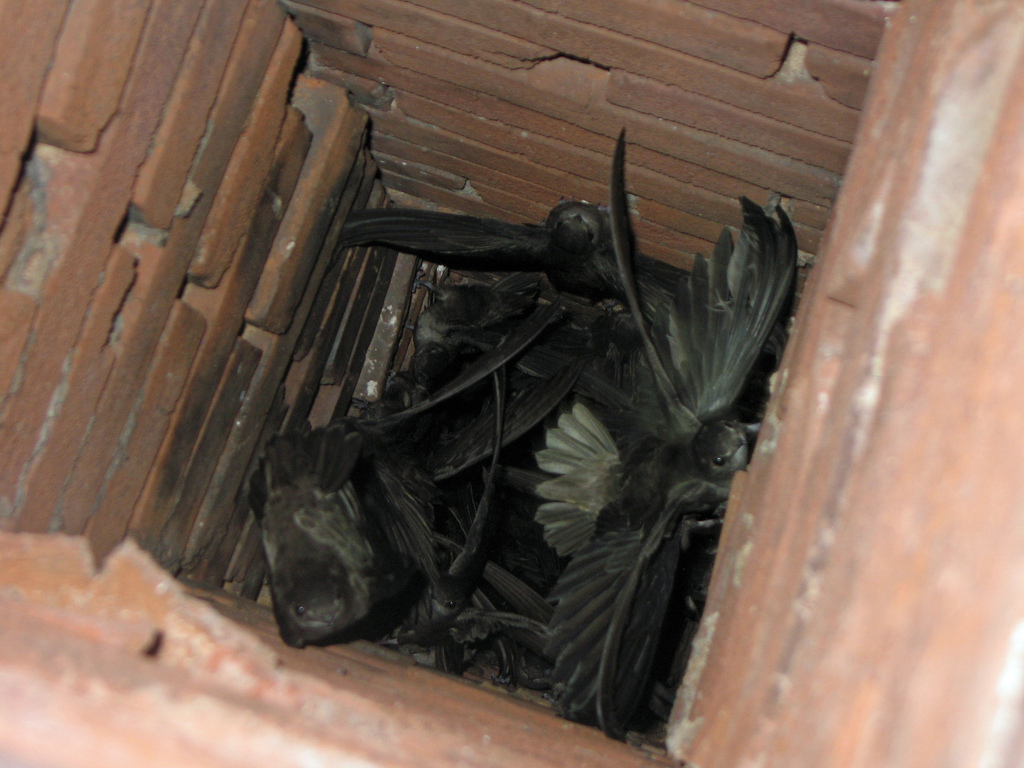 Once common, the chimney swift population in Canada has declined by almost 30 percent over the last three generations. As a result, it is now considered a nationally threatened species.
One of the main reasons - a decrease in suitable habitat. When the birds' natural habitat, large trees with cavities, were cleared or destroyed they adapted to nest and roost in chimneys. In recent years chimneys have fallen into disuse accross the country, and with them, chimney swift populations.
For decades, the towering smokestack rising above Old Grace Hospital in Manitoba served as a safe haven for chimney swifts to nest during spring and summer. Due to human safety concerns, the chimney was demolished, upsetting the habitat.
Nicole Firlotte and her team at the NatureServe Network's 
Manitoba Conservation Data Centre
 collaborated with a team from the Manitoba Chimney Swift Initiative and esteemed local architect, Étienne Gaboury, to design a replacement for the Old Grace chimney. Scientific information and expertise from Nicole's team helped the architects to design a structure that would suit the chimney swifts. One of these features is the way that it maintains essential temperature stability. The local community got involved, and students from the nearby elementary school helped paint the structure. Plans are now in place to ensure that any future buildings on this site will incorporate faux-chimneys into their design.