Confronting the Plight of Pollinators
Diversity, history, status, and distribution of pollinator species are keys for containing a looming crisis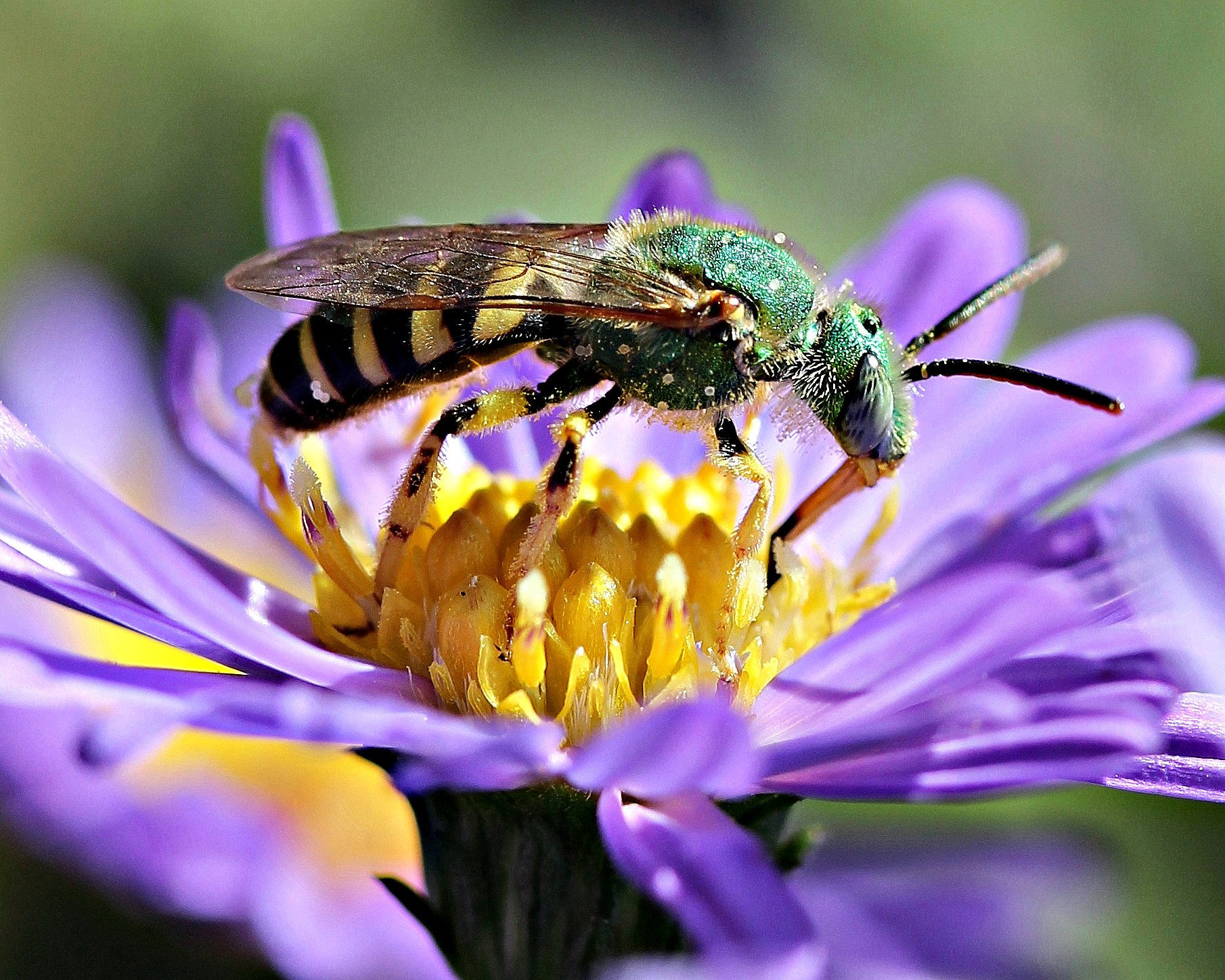 ​The thousands of diminutive creatures—bees, birds, butterflies, bats, and the like—that keep our ecosystems in proper working order will soon be seeing the federal support that could help stem the nation's mounting pollinator crisis.
The alarming decline in native pollinator populations—most notably, honey bees and monarch butterflies—spurred President Barack Obama to launch a wide-ranging initiative requiring more than a dozen federal agencies to go further to protect and restore these crucial species.
"Given the breadth, severity, and persistence of pollinator losses, it is critical to expand Federal efforts and take new steps to reverse pollinator losses and help restore populations to healthy levels," the June 20 memorandum reads.
The multi-faceted approach centers on the creation of a task force—led by the USDA and EPA—that will develop a National Pollinator Health Strategy within the next six months. Priorities of the strategy will include:
Research on the stressors that are leading to bee declines and Colony Collapse Disorder
Greater collection and sharing of data related to pollinator losses
Species assessments and modelling of pollinator populations and habitats
Development of seed mixes of pollinator-friendly plants
Ways to channel resources toward habitats that are at the highest risk and habitats that have the greatest restoration potential
An education campaign showing individuals, corporations, small businesses, schools, libraries, and museums how to help pollinators in their own communities
Recommendations for building public-private partnerships, drawn from consultation with state, tribal, and local governments, farmers, corporations, and nongovernmental organizations
The memorandum also makes agency-specific measures, including:
Steps to create and enhance pollinator habitats on land and facilities managed by all of the federal agencies on the task force
The Department of Agriculture and the Department of the Interior will build a reserve of native seed mixes to use in post-fire rehabilitation projects and other restoration efforts
The Department of the Interior will help states and state wildlife organizations identify and implement pollinator conservation projects, and to advance pollinator conservation via State Wildlife Action Plans
The EPA will assess the effect of pesticides on pollinator health and expedite review of new products targeting pests harmful to pollinators
Obama's pollinator memorandum (read it here) comes on the heels of two other federal steps intended to combat pollinator decline:
EPA guidance to help scientists accurately assess the potential risks that different pesticides may pose to bees
An $8 million USDA initiative to fund farmers and ranchers to establish new pollinator habitats on agricultural lands
These measures capped off National Pollinator Week 2014. For the past seven years, the Department of the Interior and groups like the Pollinator Partnership have led the push to bring attention to the precipitous decline of pollinator populations. Pollinator Week has now grown into a diverse celebration of the delicate and enigmatic interplay between plants and their pollinators, with scores of events all across the country—botanical expos, art exhibits, beekeeping lectures, guided hikes, gardening lectures, children's events, and plant fairs, to name a few.
Not Just Bees and Butterflies
Insects comprise most of the 200,000 pollinator species, but roughly 1,000 are vertebrates such as hummingbirds, bats and small mammals. All told, these pollinators sustain plant species all over the world, including many of our most essential food crops. One in three bites of food and roughly three-quarters of all flowering plants trace directly back to the work of a pollinating species of animal.
"Most folks are aware of the role pollinators play in producing our food, but I think what people are less aware of is just how many native plants depend on the unique pollinators we have in this country," says Anne Frances, NatureServe's lead botanist. "The pollinator issue goes way beyond iconic species like honeybees and monarchs. There are native pollinator species that have also seen big declines that we should be concerned about. Invertebrate pollinators and certain plant groups tend to be not very well-studied, compared to some of our other species like birds or mammals."
Over the past year, members of President Barack Obama's staff worked to build momentum for a coordinated response. The initiative led to a meeting of pollinator stakeholders in April, where White House staff called for detailed examples of ongoing programs that have achieved tangible successes and for ideas of how to ramp up those efforts on a broad scale. A key goal of the White House initiative is to bring together partners who might otherwise not connect, particularly conservation groups and corporations interested in pollinator protection. Engagement and leadership from federal agencies is another top priority.
NatureServe is playing its part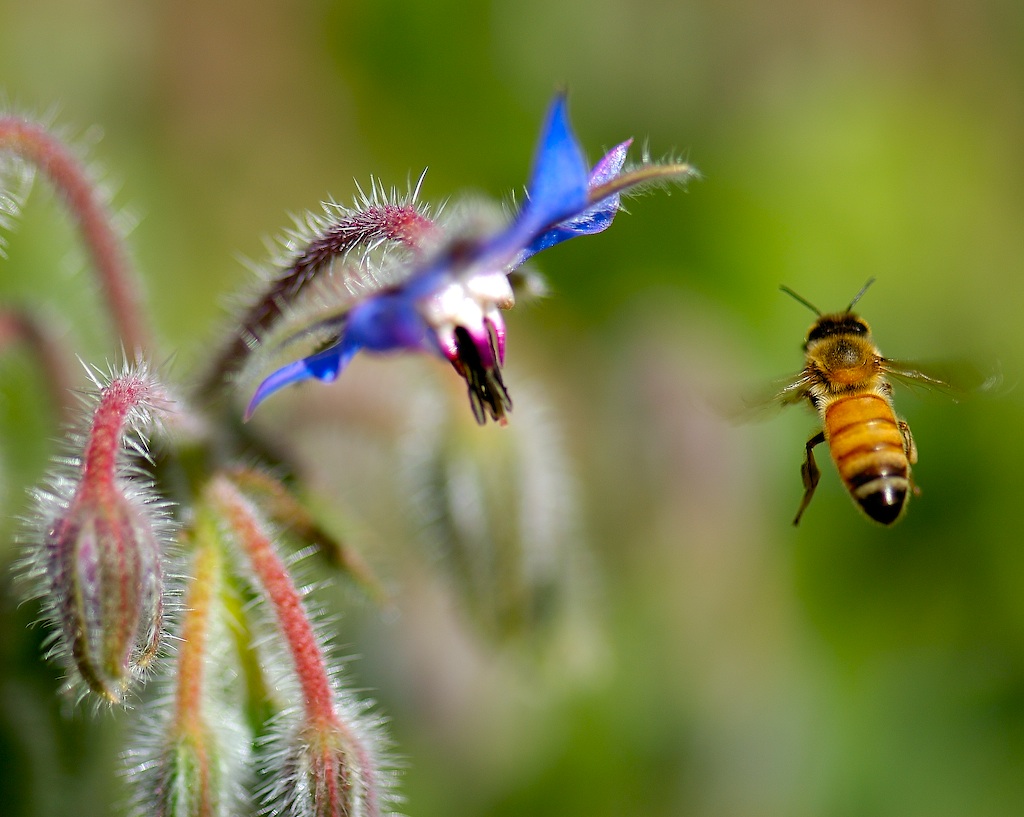 At the White House meeting, NatureServe urged stakeholders to ground future conservation actions in the context that the pollinator crisis reaches far beyond those few iconic species, especially when it comes to the diverse array of native pollinators that help sustain native plants. NatureServe also stressed that the context must include the ongoing work by states around the country to update their State Wildlife Action Plans (SWAPs) by the federally mandated 2015 deadline. In this, having support from the White House and federal agencies to include invertebrates and plants into SWAPs could leverage existing efforts to better protect these taxa.
NatureServe, together with its network of state natural heritage programs, is helping lead the way in monitoring and assessing the conservation status of native animal pollinators. Our 2009 work for the U.S. Geological Survey produced detailed digital range maps that depict the distribution—past and present—of five important pollinator species:
And the 2012 report Conservation and Management of North American Bumble Bees, developed in collaboration with the USDA Forest Service, revealed that 17 percent of North America's 46 bumble bee species are threatened with extinction. Some formerly widespread species, such as the Rusty-patched bumble bee, have disappeared from more than 90 percent of their range during the past two decades alone. Bumble bees are prized by growers of crops such as tomatoes, peppers, and cranberries as effective pollinators, and are critical to maintaining populations of numerous species of native plants.
NatureServe's research has also revealed that another pollinator group, the mason bees, is in trouble. Mason bees are so-named because of the compartmentalized mud nests they build, and are important pollinators of spring fruit crops. More than 20 percent of the 142 mason bee species known from North America are threatened with extinction, with several species having gone missing in recent decades.
Introduced diseases, habitat loss, and climate change are all contributing to pollinator declines. But despite the increasing attention from across the conservation community, scientific understanding of pollination remains uneven. That shortfall is further complicated by the widening impact of climate change.
"There are already examples of plant-pollinator mismatches, where plant flowering is following environmental cues that are out of step with the environmental cues that the pollinators are following. We can see that it's happening, but it's really unclear what that will mean for the conservation of those species in the long run. We're just starting to see the beginning of this."
NatureServe's Recommendations for the White House Pollinator Initiative
Include pollinators and plants in State Wildlife Action Plans (SWAPs)
SWAPs are designed to serve as the nation's blueprint to prevent wildlife from becoming endangered. However, invertebrates and plants were often excluded from the SWAPs produced in 2005. With federally mandated revisions to SWAPs due in 2015, federal agencies have an opportunity to encourage and facilitate the inclusion of invertebrate pollinators and their host plants into SWAPs. Specifically, the USFWS should revise guidance for the State and Tribal Wildlife Grants (SWG) to encourage the inclusion of all species for consideration in SWAPs.
Support the Native Plant Materials Development Program
High-integrity native habitat is a necessary precondition for healthy populations of pollinators. Due to a shortage of genetically appropriate native seeds, many acres of federal land are restored with non-native plants. The use of native seeds requires matching genetic stock to appropriate habitats and growing conditions, while accounting for climate change. The Native Plant Materials Development Program, led by the Bureau of Land Management, is an innovative, scientifically sound approach to collecting, storing, evaluating, and producing native seeds for use in restoration. This program should be the go-to model for all federal land-managing agencies. A national, coordinated approach can lower the cost of high quality native seeds by maximizing the economy of scale while producing native, genetically appropriate, plants for restoration.
Protect endangered pollinators
A number of formerly common pollinator species are now on the brink of extinction. Examples include Franklin's bumble bee (Bombus franklini) of the west coast and the Rusty-patched bumble bee (Bombus affinis) of eastern North America. The federal government should use the power of the Endangered Species Act to review pollinators for listing, which may consequently afford them protection.
Encourage collaborative land-use planning across federal agencies
Much of our landscape is already fragmented due to past land-use actions. Climate change threatens to further alter and shift native habitat. Conserving interconnected areas and creating corridors of native, high-integrity vegetation is essential to conserving pollinators, particularly migratory species. The Landscape Conservation Cooperatives should play a leadership role in encouraging federal land managing agencies to 1) integrate pollinator and native habitat conservation into land management plans, 2) collaborate with state and tribal planning efforts, and 3) include private lands incentive programs in planning (e.g., through the Farm Bill and the Partners for Fish and Wildlife program).
Partnerships to facilitate inclusion of pollinators and plants in SWAPs
Including pollinators and plants in SWAPs requires partnerships between state wildlife agencies, natural heritage programs, and sometimes state agriculture departments. State wildlife agencies tasked with implementing SWAPs often do not have the authority or responsibility to monitor plants and invertebrates. The willingness of state wildlife agencies to partner with others varies greatly from state to state. Strong encouragement from the Federal government to state wildlife agencies to include relevant partners may make a positive difference. There are also several non-profit entities that could partner in this endeavor. For example, the Heinz Center published guidance on including pollinators in SWAPs. Partnering with an entity that can provide funding would ensure that this effort could be initiated by the 2015 SWAP revision deadline. This is especially true since the National Fish and Wildlife Foundation canceled the Native Plant Conservation Initiative, one of the only dedicated funding sources for plants and pollinators.
Public-private partnerships for the Native Plant Materials Development Program
The Native Plant Materials Development Program requires coordination among partners to be successful. Private growers are a key step in the overall process, producing large quantities of seed for restoration. In addition, better communication within and among federal agencies, particularly those tasked with post-fire restoration, is integral to restoring native ecosystems. There needs to be a coordinated approach between seed companies (e.g., The American Seed Trade Association and Ernst Seed) and key federal agencies (e.g., Forest Service and BLM) to reduce the cost of native plant materials by achieving an economy scale and reducing risk for growers.
Monitoring native pollinators
Despite concern over the plight of pollinators, there is no monitoring network to provide accurate, reliable data on pollinator health or on the outcome of conservation measures. The USGS has created plans for a scientifically defensible monitoring program. We recommend a partnership between USGS, other federal agencies, and the NatureServe Natural Heritage Network to operationalize a national pollinator monitoring network. NatureServe coordinates a nationwide network of state and tribal natural heritage programs made up of expert field biologists that provide boots on the ground to inventory and monitor rare plants and animals. Working in partnership with federal agencies, the academic community, university extension programs, and conservation districts, NatureServe can draw on the power of our network to establish a national pollinator monitoring program akin to what is already in place for birds and other organisms.
Assessing the conservation status and developing management plans for native pollinators
Federal land management agencies rely on NatureServe's conservation status assessments to help determine management priorities for plants and animals. NatureServe has already assessed 46,000 species for extinction risk including all bumble bees and mason bees of North America. Concomitant mapping of distributional ranges can provide a geographic focus of conservation needs. However, there are numerous other pollinators that have not yet been assessed. NatureServe already partnered with the Forest Service to publish Conservation and Management of North American Bumble Bees, which provides state of the art information for managing native bumble bees. A similar report on mason bees is due out shortly. Continued partnership with the Forest Service and other Federal agencies would allow NatureServe to complete conservation status assessments and produce reports on additional pollinator groups, such as hawk moths, miner bees, sweat bees, and leaf-cutter bees.
Incorporating plants and pollinators in SWAPS
To inform the broader incorporation of plants into the plan updates now underway, NatureServe facilitated collaboration with five U.S. natural heritage programs and state agencies responsible for managing SWAPs. These programs aimed to identify conservation needs of at-risk plants, including recommending plant species of greatest conservation need for inclusion in revised wildlife action plans. NatureServe is committed to help coordinate efforts within the Natural Heritage Network to include pollinators and plants in SWAPs.
Measuring indicators of conservation success for native plant materials
Based on our experience in developing Dashboard assessments to help meet global biodiversity targets, NatureServe is working with the BLM to develop ways to measure and visualize conservation success through each step of the Native Plant Materials Development program. With additional support from Federal agencies, we are prepared to quickly develop an integrated, robust system that can measure effectiveness of a national, coordinated native plant development effort.
National pollinator monitoring network
With support from the White House, NatureServe is ready to partner with the USGS to operationalize a pollinator monitoring network. In coordination with the Natural Heritage Network, NatureServe can form the core of a group of pollinator specialists that can support field inventory, monitoring, and land-use planning.
Assess the conservation status of native pollinators
NatureServe can expand conservation status assessments of pollinators to include groups such as miner bees, sweat bees, leaf-cutter bees, and hawk moths—obscure insects that play outsized roles in providing pollination services in their ecosystems. Combined with existing assessments of other bees as well as hummingbirds and bats, we can provide a clearer picture of the conservation status of our native pollinator species.