NatureServe and MBON Will Apply to Host Next GEO BON Secretariat
[Washington, DC, February 7th 2020] NatureServe, creators of the Americas Biodiversity Observation Network (Americas-BON), together with their partners at the Marine Biodiversity Observation Network (MBON) announce today their intention to participate in the call from the international conservation community and jointly apply to become the next host of the Group on Earth Observations Biodiversity Observation Network (GEO BON) Secretariat. NatureServe and MBON are committed to responding to the global biodiversity crisis in a unified way, bringing together the terrestrial, freshwater, and marine realms to promote a holistic view of biodiversity conservation and management.
For the first time in the history of GEO BON, two global initiatives are uniting to serve the communities of practice and society by integrating the efforts led by MBON in its worldwide focus on oceans with the oldest land-based biodiversity observation network, NatureServe. GEO BON is an intergovernmental initiative aimed at improving the availability of biodiversity change data. The Group on Earth Observations (GEO) is comprised of a consortium of the major agencies and private sector groups around the world that focus on understanding the Earth through scientific observations.
"We face an extinction event of geologic proportions. At this critical junction in human and natural history, we must go beyond monitoring and begin developing transformative interventions that can change our current trajectory and move us toward a more promising and sustainable future," said Dr. Sean T. O'Brien, President and CEO of NatureServe and a proposed Co-Chair of GEO BON's next phase of development.
The relevance and applicability of science are paramount to achieving this goal, as is the understanding of the unique marine-terrestrial coalition that is MBON and NatureServe. Effective conservation efforts require multidisciplinary approaches that focus on relevant social issues like human and ecosystem health, food and water security, access to clean and sustainable energy, and disaster risk reduction. All of these depend on biodiversity. NatureServe and MBON are committed to such an approach, recognizing that only in this way can the scientific, operational, and private sectors partner and gain the public support and the momentum we need to reverse the path toward mass species extinctions.
"We barely understand the diversity and abundance of life in the sea, and yet all scientific evidence points to a decline of many species we depend on because of the combination of human activities and rapid climate change, from the coastal zone to the deep ocean. The partnership between NatureServe and MBON is an opportunity to use science to understand these changes in life on Earth and better address the needs of societies around the world," said Enrique Montes Herrera, Research Associate at The University of South Florida and the second proposed Co-Chair of the GEO BON Secretariat.
Using shared data collection standards and open data policies and cutting-edge technology to disseminate information, the collaborative leadership of GEO BON hopes to advance biodiversity conservation for the benefit of all species on Earth. If selected to co-host the next GEO BON Secretariat, the newly formed coalition invites the global community to join them and participate in this open and collaborative effort to ensure that good data inform progress toward a more sustainable planet.
Proposed Co-Chairs of GEO BON Secretariat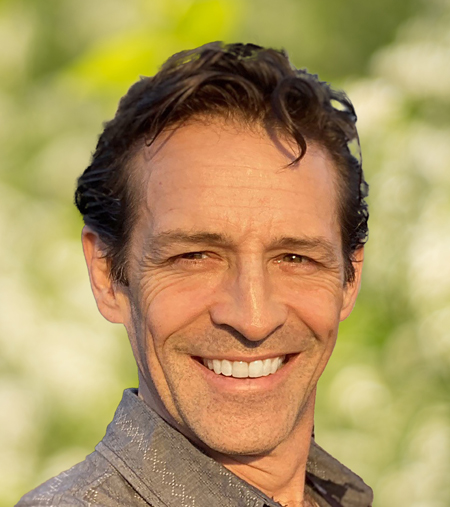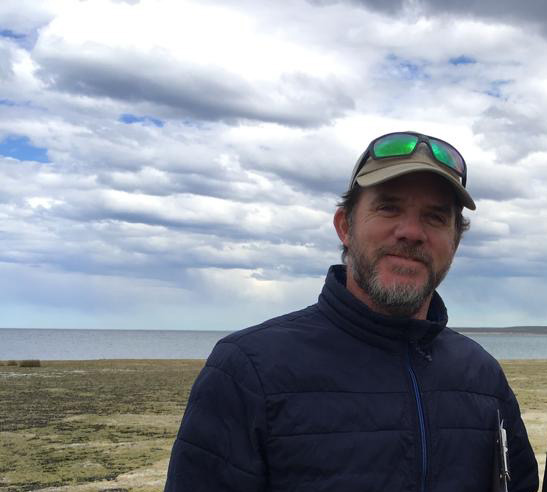 About NatureServe
NatureServe is a U.S.-based nonprofit with more than 40 years' experience monitoring biodiversity throughout the Western Hemisphere and harmonizing biodiversity data for its use in public policy. To protect threatened biodiversity, NatureServe works with nearly 100 network organizations and over 1,000 conservation scientists to collect, aggregate, and standardize biodiversity statistics, providing comprehensive data to the public for strategic conservation efforts. NatureServe and its network partners develop and manage the most comprehensive data for over 100,000 species and ecosystems, answering fundamental questions about what exists, where it is found, and how it is doing.
About Marine BON
The Marine Biodiversity Observation Network (MBON) is a growing global initiative composed of regional networks of scientists, resource managers, and end-users working to integrate data from existing long-term programs to improve our understanding of changes and connections between life in the sea and ecosystem functions. MBON is a service network that links research, operational, and public groups together, building capacity to measure biodiversity around the world. Through the MBON network, observational best practices are shared and compared, to measure the status of biodiversity and how it is changing around the world.