NatureServe Canada Annual Report 2019–2020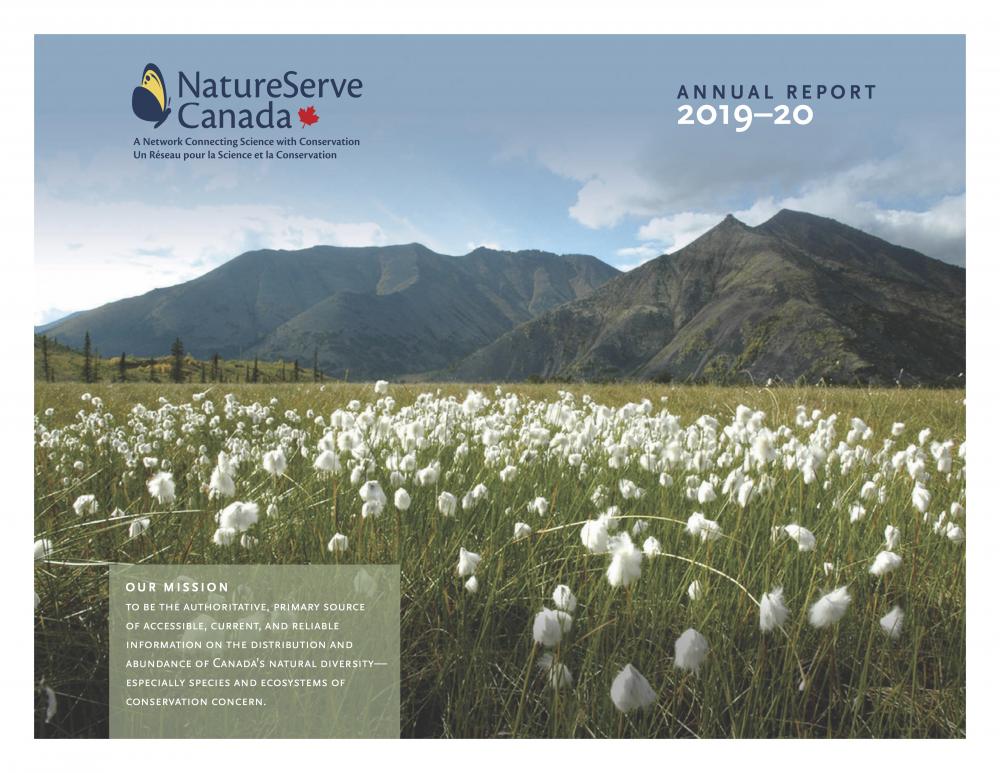 NatureServe Canada's Annual Report 2019-2020 provides an overview of key activities and accomplishments of the NatureServe Canada Network as well as summary financial information.
Fiscal 2019-2020 proved to be NatureServe Canada's biggest year to date, with a wide-range of projects that leveraged the biodiversity and information technology expertise of our membership.
Thanks to new project funding from the federal government, we made major advancements on priority projects including our Secure and Open Data initiative (policies and procedures to facilitate the sharing of ecologically sensitive biodiversity information); NatureServe Explorer 2.0 (the NatureServe Network's public-facing biodiversity information platform); and our Ecosystem-based Automated Range (EBAR) mapping project.
A big thank you to our members and partners for another great year of collaboration and outcomes. Happy reading!
Patrick Henry, NatureServe Canada Executive Director