NatureServe Honored for Special Achievement in GIS
Special Achievement in GIS (SAG) Award presented at the Esri User Conference in San Diego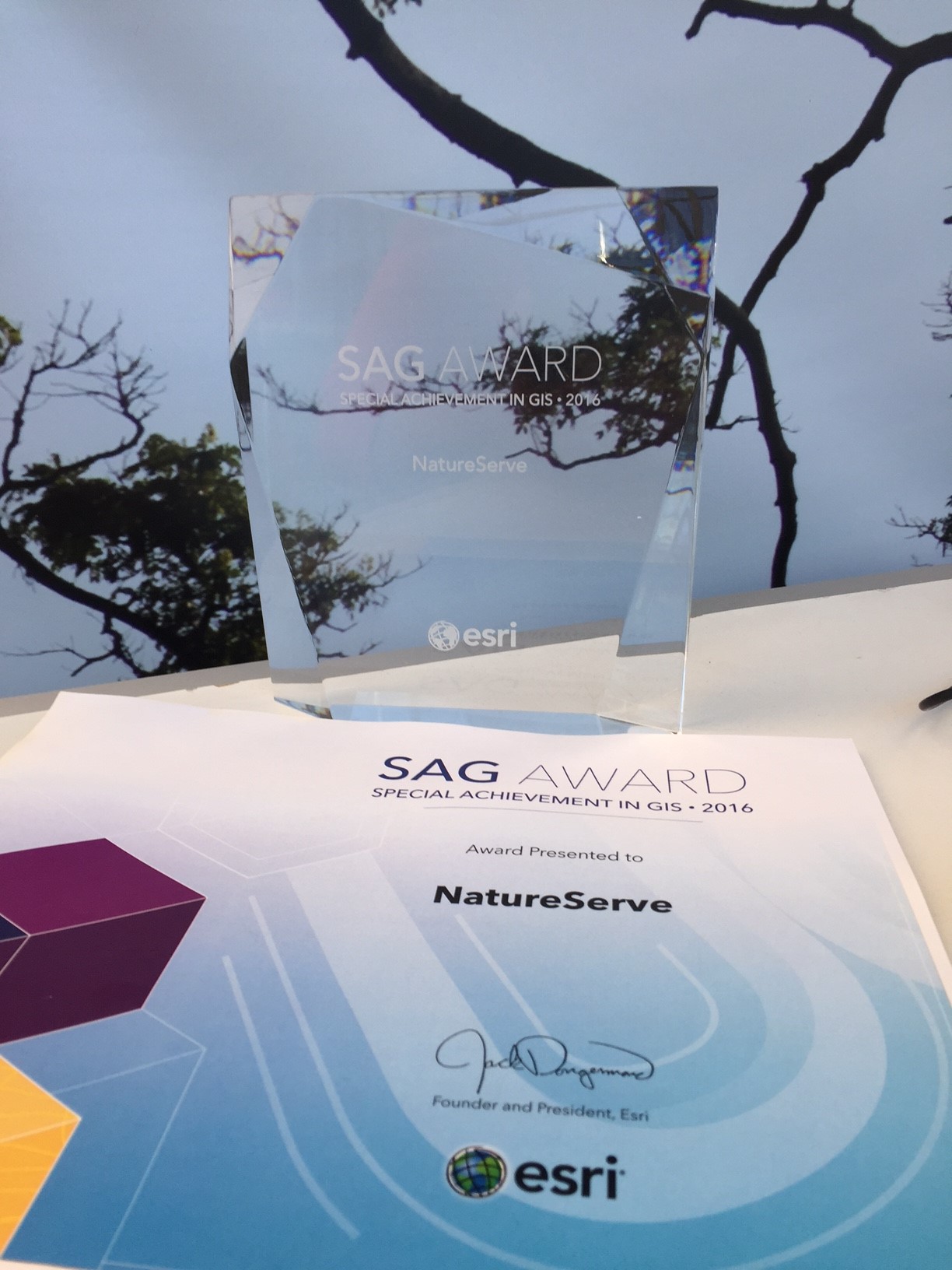 Esri, a world leader in geographic information system (GIS) technology, presented NatureServe with a Special Achievement in GIS (SAG) Award June 29th at their annual User Conference. Selected from over 300,000 eligible candidates, NatureServe received the award for its innovative application of technology, data collection, geospatial information visualization, and thought leadership through GIS in the field of conservation information systems.
"The SAG Awards serve a great purpose," said Esri founder and President Jack Dangermond. "A Special Achievement in GIS Award recognizes best practices for organizations implementing technology to change the world. Highlighting good work benefits the entire GIS community and that's very valuable."
NatureServe uses Esri GIS technology to transform authoritative biodiversity data into knowledge. Using the ArcGIS desktop suite, NatureServe Network spatial analysts can map and model species and ecosystem distributions.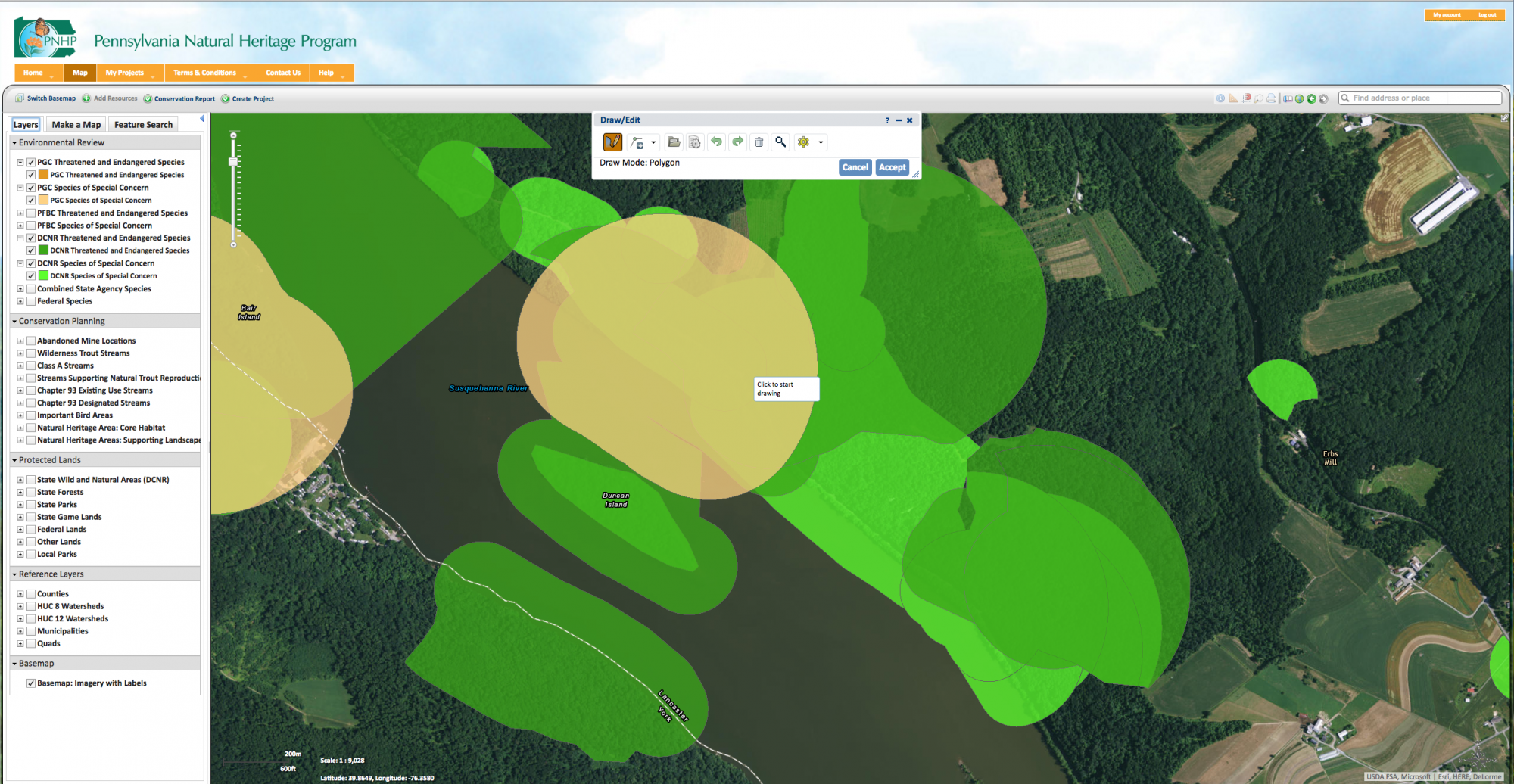 "By pairing NatureServe's unique data with the power of Esri's Web GIS platform, we are building turnkey solutions for executives, researchers, businesses and casual users alike. One example solution now deployed in six state agencies is NatureServe's Environmental Review Tool. This tool, built on ArcGIS for Server, supports the agencies' evaluation of projects for potential impacts to threatened, endangered, and special concern species. We are very honored to receive this award," said Lori Scott, NatureServe Interim CEO and Chief Information Officer.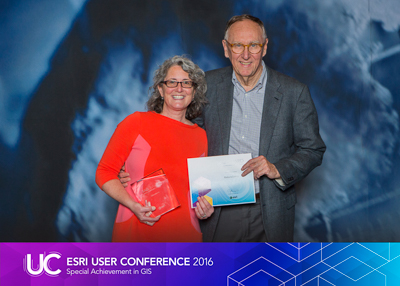 NatureServe was one of 167 organizations in fields such as agriculture, defense, transportation, non-profit, telecommunications, and state and local government to receive a SAG Award. Esri staff nominate thousands of candidates annually from around the world for consideration and company President Dangermond selects the finalists.
"SAG winners are diverse in their geographical representation by design," Dangermond said. "We purposely focus on the different regions of the world because we're looking for best practices of GIS in different cultures and different geographies."